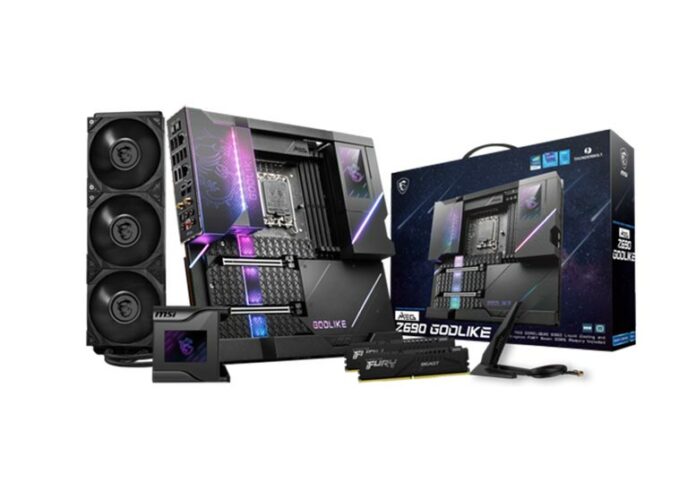 After a social media campaign offering glimpses of its design and features, MSI fully unwrapped the MEG Z690 Godlike motherboard on Wednesday evening (see video stream recording below). This motherboard represents the pinnacle of MSI and Intel technologies in late 2021, with opulent features such as a detachable touch screen monitor/controller. The headlining price of $2,099 is eye-watering, and wallet-scaring, but we must mention that it comes bundled with an AiO liquid cooler, as well as a 32GB DDR5 memory kit.
At the time of writing, MSI hasn't put up a MEG Z690 Godlike motherboard product page, so we will share the basic specs below, before going on to its more esoteric charms. This ia an E-ATX motherboard with 20+2 power solution, four memory slots supporting DDR5-6666 RAM, with six M.2 storage slots, twin Thunderbolt 4 ports, twin Lightning USB 20G ports, eight USB 3.2 ports, and four other USB ports.
Additionally, users have twin gaming LAN ports on board, as well as an Intel Wi-Fi 6E module. Other key tech features include the MSI Audio Boost 5HD sound on-board, ample cooling from a mix of heatpipes and heatsinks, plus armour on the M.2 SSDs, PCIe slots, and a metal backplate. Of course, MSI's Mystic Light system is present.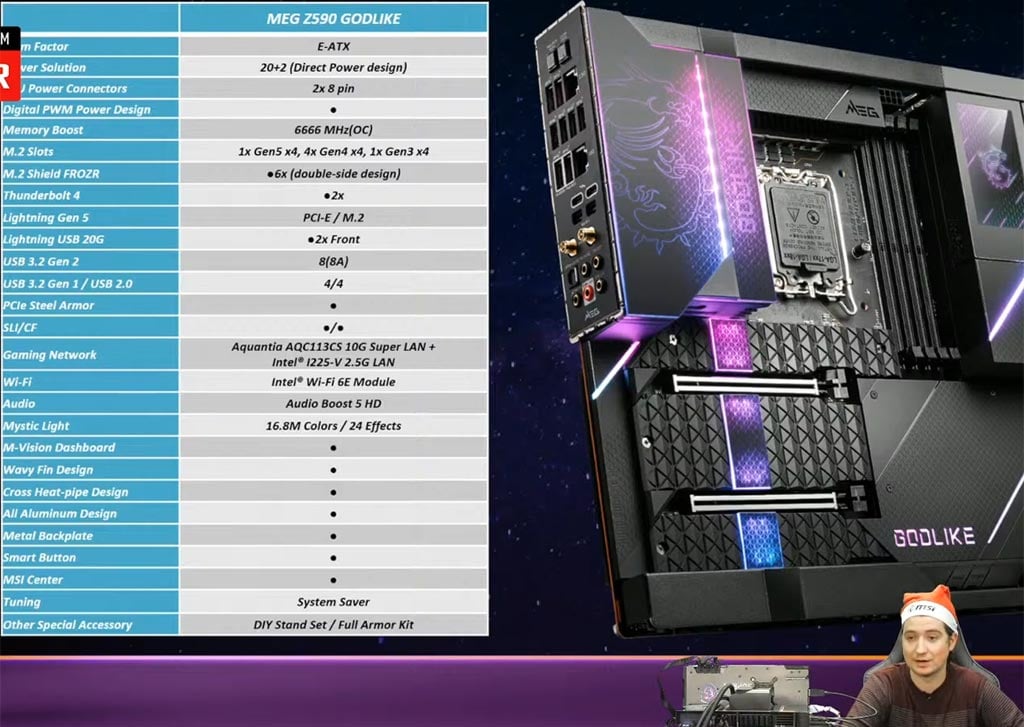 M-Vision touch control
Moving along to savour the special sauce, the centrepiece of the design is the 3.5-inch IPS LCD "M-Vision" touchscreen that fits into the design near the DDR5 slots. The screen offers intuitive monitoring and control of many aspects of the MSI MEG Z690 Godlike motherboard. If it isn't convenient for you to access the screen to poke about, and the Windows software controls aren't convenient to fire up, the screen unit can be moved from its position and tethered via USB Type-C for "remote control."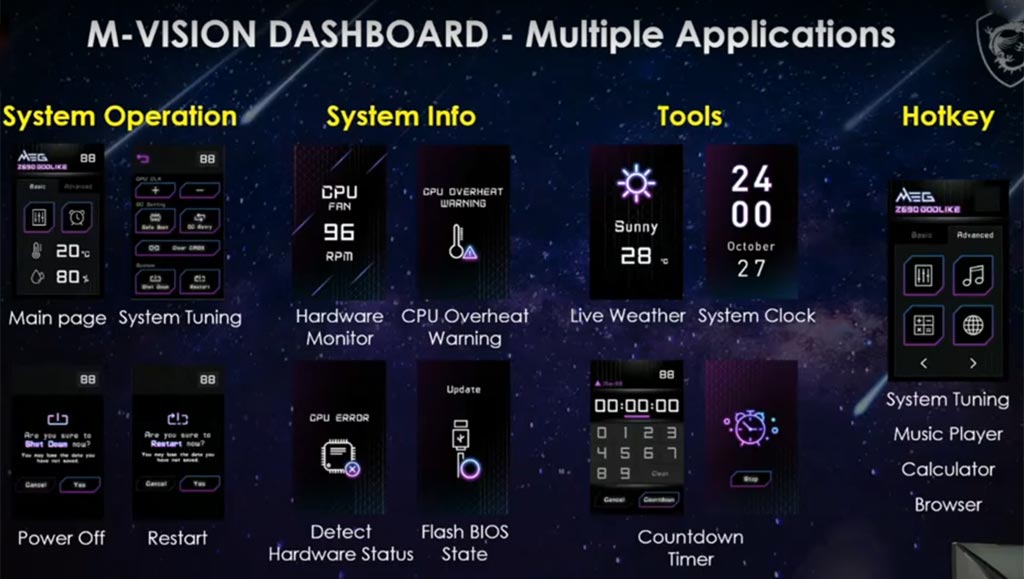 As mentioned in the intro, buyers get some welcome extras for their hard-earned $2,099. An MSI MEG CoreLiquid S360 is provided to keep your CPU cool. Moreover, a good starter DDR5 memory kit is provided to populate two of the four available DIMM slots. MSI is bundling a 32GB Kingston Fury Beast DDR5 memory kit (2x 16GB).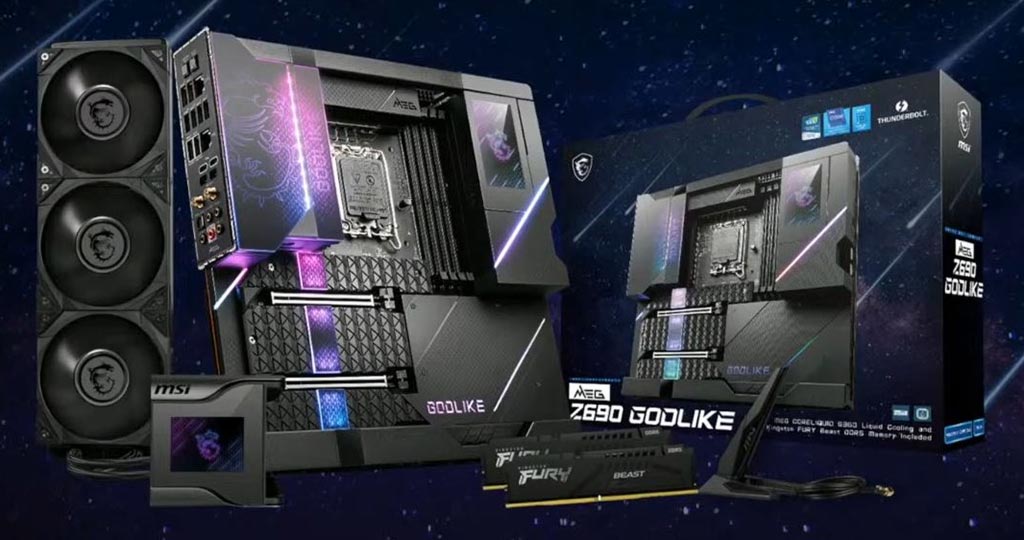 Limited quantities and availability
The MSI MEG Z690 Godlike motherboard is only going to be made available in limited quantities to loyal MSI customers. It is explained that only those with a history of purchasing and registering an older Godlike motherboard, or MSI GeForce RTX 3080 or 3090 graphics cards, will be invited to acquire the new premium motherboard. It will become available starting January or February.
Club386 has reviewed two Intel Z690 motherboards in recent weeks, the MSI MEG Z690 Unify (£500), and the ASRock Z690 Extreme (£250).