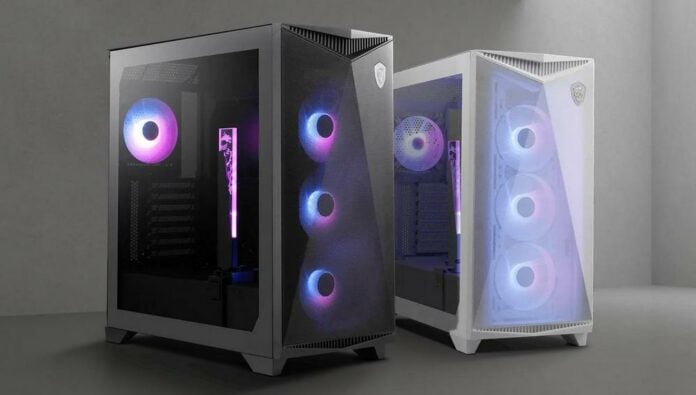 MSI has announced a couple of new mid-tower chassis, the MPG Gungnir 300R Airflow and MPG Gungnir 300P, the latter of which places a particular emphasis on vertical graphics card installation.
The 300 series arrives in a choice of three flavours; MPG Gungnir 300R Airflow in black or white with RGB fans, and MPG Gungnir 300P Airflow in black without RGB fans. All measure 505mm (D) x 235mm (W) x 510mm (H), rocking nearly identical specs, but the 300P is particularly interesting insofar as it includes a PCIe riser cable as standard, along with additional targeted fans.
Whereas the 300R comes bundled with four 120mm ARGB fans, the 300P swaps these fans for non-RGB variants while adding one itty-bitty 80mm plus two even smaller 60mm PWM fans. The idea, in case you're wondering, is for the 80mm fan to be installed on the GPU anti-sag/holder, while the 60mm ones are secured to the PCIe expansion slot openings. This should aid front-to-back airflow alongside the graphics card, while having the added benefit of cooling M.2 slots and lowering the chassis' ambient temperature. We like the theory, but here's hoping noise stays under control.

Inside, we can stuff up to an E-ATX motherboard (280mm x 305mm), 175mm high CPU coolers, 360mm long graphics cards, and a 220mm PSU. In case more space is needed for larger PSUs or cable management, the HDD cage can be slid further back, or possibly removed entirely.
Speaking of storage, we find room for eight 2.5in bays, two of which are also able to accommodate 3.5in HDDs. Note that while most of these drive spaces are located behind the motherboard, two are positioned on the PSU compartment, meaning they may block fan installation there.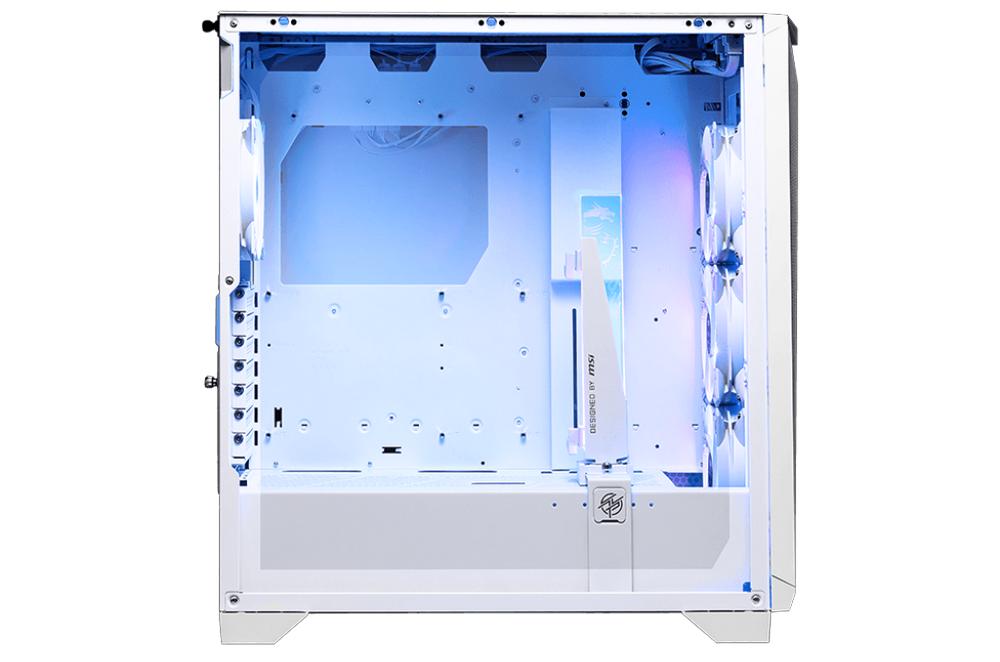 Cooling-wise, the 300 series can house dual 360mm radiators simultaneously on the front and top sides, each up to 80mm thick for push/pull configurations – something like the MAG CoreLiquid E or MEG CoreLiquid S360 should fit perfectly. If insufficient, there is still room for another 120mm on the back.
Air-cooled builds can enjoy up to ten 120mm fans, three on the front, three up top, one on the back, two under the PSU compartment, plus one on the GPU holder. Switching to 140s sees compatibility reduced to three on the front, two up top, and one on the rear.
To keep hardware clean, MSI opted for a fully filtered design, meaning that each potential intake has its own easily removable dust filter. We are talking the front, bottom, top, and even the side panel includes a magnetic filter.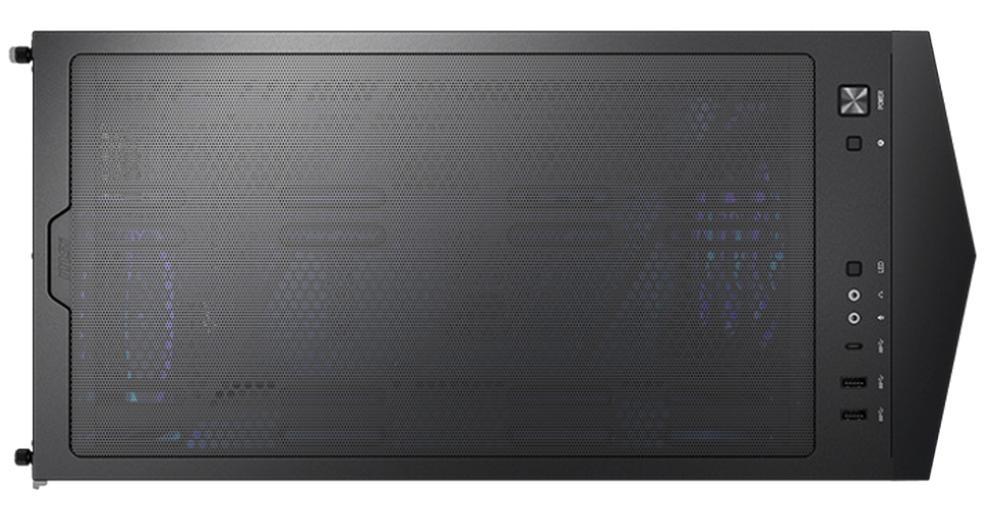 Lastly, if for some reason you don't have time for RGB customisation, MSI has added an LED button with the front I/O on the 300R, allowing light control for the bundled ARGB fans via a built-in hub. Both chassis models boast two USB 3.2 Gen 1 ports, one USB 3.2 Gen 2×2 Type-C, and a pair of 3.5mm audio jacks.
All three variants are now available to pre-order from Overclockers UK. Gungnir 300R Airflow is listed at £159.98 in white or £149.99 in black, with the Gungnir 300P Airflow asking for £149.99.