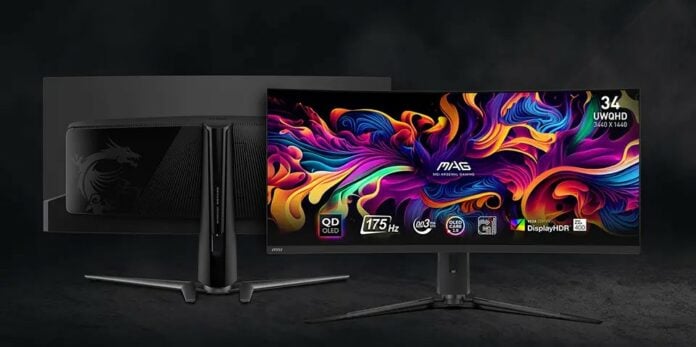 MSI has teased a new lineup of gaming monitors equipped with the latest generation of QD-OLED panels, targeting exceptional image quality at high refresh rates.
The new QD-OLED series will offer flat and curved models reaching up to 360Hz refresh rates, all while keeping OLED's quick pixel response and great image quality. Alienware better be ready for the fight.
To begin with, MSI is planning two curved models, the MAG 341CQP QD-OLED and MPG 491CQP QD-OLED, both rocking 0.03ms GtG response times and 144Hz refresh rates. The former sports a 1800R curved 34in UWQHD panel, whereas the latter is just as steep with a 49in DQHD panel.
These also boast the highest VESA ClearMR 9000 certification and DisplayHDR True Black 400. It's a combination built to push exceptionally vivid images while also mitigating the effects of motion blur. And, as always, MSI's usual suspects appear, including crosshairs, night vision, and Optix scope.
ClearMR is still a new metric, so few brands currently use the certification. Once more products do, users can easily compare the blur level – i.e. clear pixels versus blurry pixels as a percentage – and choose the perfect monitor for their needs.
The best part is that these monitors won't be exclusive to PC gaming since they offer HDMI 2.1 ports with full 48Gbps bandwidth, supporting 120Hz, VRR, and ALLM on consoles. There's even Type-C connectivity to link mobile devices.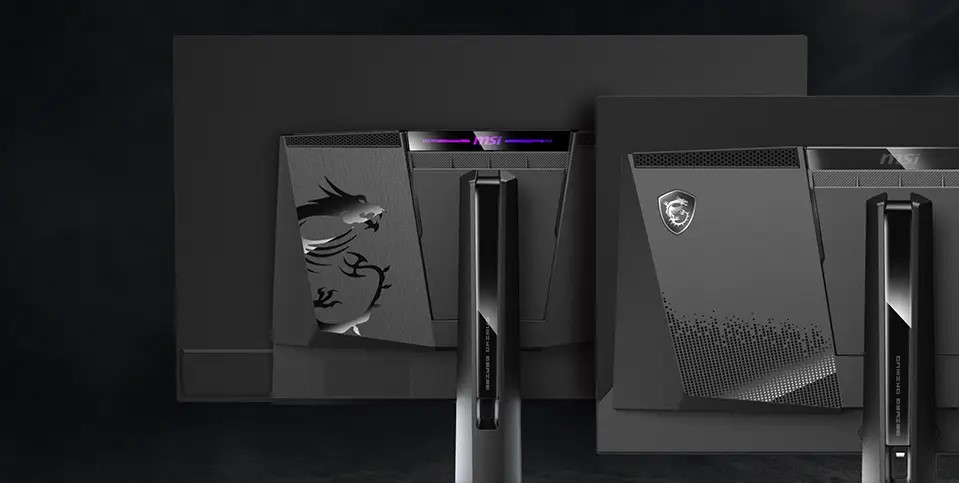 In addition to the fanless graphene design that keeps things silent, all models also feature MSI's OLED Care 2.0. This protects and optimises each screen to reduce the risk of OLED burn-in during extended use, further reducing image retention and extending the lifespan of these panels.
"We've done extensive research and design to ensure exceptional picture quality through precise pixel lighting control and true black scenes," says MSI. "These monitors are at the forefront of gaming technology, providing an unprecedented and immersive gaming experience. They represent MSI's commitment to excellence and innovation, offering gamers an unparalleled experience."
Meanwhile, those looking for flat displays aren't left aside as MSI has added four models ranging from 27in WQHD to 32in WUHD with refresh rates up to 360Hz, perfect for FPS and fast-paced titles:
MPG 321URX QD-OLED, UHD 4K, 240Hz, 0.03ms GtG.
MAG 321UPX QD-OLED, UHD 4K, 240Hz, 0.03ms GtG.
MPG 271QRX QD-OLED, WQHD 2K, 360Hz, 0.03ms GtG.
MAG 271QPX QD-OLED, WQHD 2K, 360Hz, 0.03ms GtG.
These models also pack features like MSI's Gaming Intelligence, 90W Type-C power delivery, and Console Mode.
More details will be shared at CES 2024, so keep an eye out for the news.