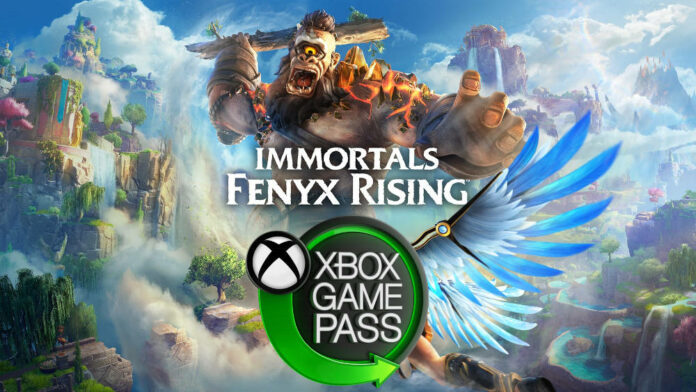 Just two weeks after its latest addition, Microsoft is once again expanding the Xbox Game Pass game list for this month with eight titles available on PC, Xbox and cloud.
While they may not be as exciting as Watch Dogs 2, Assassin's Creed Origins, or Far Cry 5, the next list features some well-known names like Immortals Fenyx Rising and Commandos 3.
Immortals Fenyx Rising
Coming straight from Ubisoft catalogues, Immortals Fenyx Rising is an action-adventure game influenced by The Legend of Zelda: Breath of the Wild, played from a third-person perspective.
Entirely accessible from the get-go, its open world consists of seven distinct regions inspired by Greek gods, filled with various enemies from Greek mythology, such as Minotaurs and Cyclopes.
In this game you play as Fenyx, a winged demigod, whose task is to save the Greek gods. Through your journey you will collect many resources used to unlock upgrades and improve weapons. While its simpler gameplay mechanics may feel nice for some, Assassin's Creed fans could find them a bit lacking.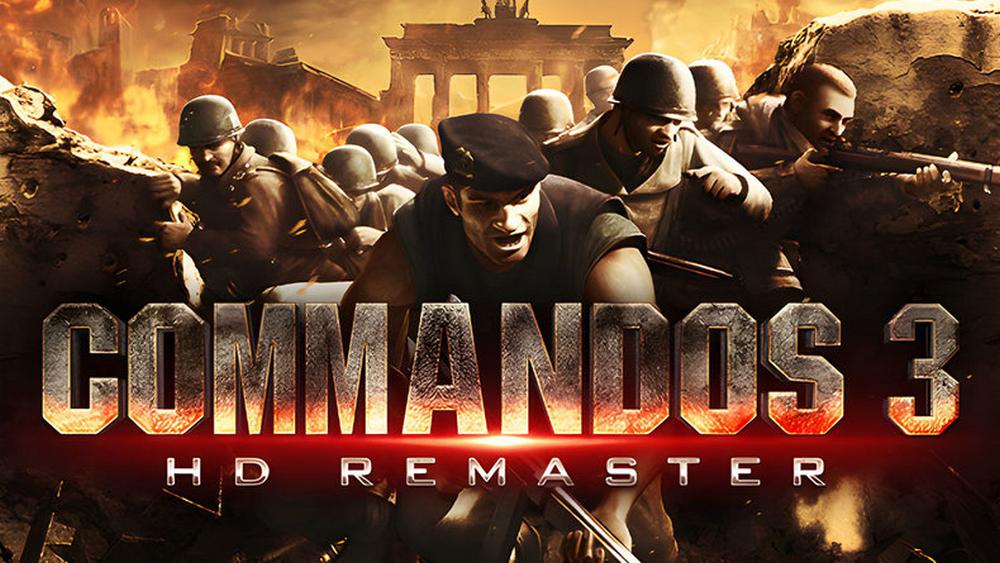 Commandos 3 – HD Remaster
A remaster of Commandos 3: Destination Berlin, in which you take control of a special forces (commandos) unit during World War II to carry out operations behind enemy lines on various fronts (Stalingrad, Normandy or Berlin).
Set to release on August 30, this makeover of the 20-year-old game brings reworked textures, new 3D models, high-definition graphics, as well as a brand-new user interface. You will have the opportunity to sabotage enemy defences, recover stolen artwork, or eliminate important targets, before leaving the area unnoticed.
Not enough? Then, here is the full list of titles coming soon:
Coffee Talk (Cloud, Console and PC) – Available now
Midnight Fight Express (Cloud, Console and PC) – August 23
Exapunks (PC) – August 25
Opus: Exho of Starsong – Full Bloom Edition (Console and PC) – August 25
Commandos 3 HD Remaster (Cloud, Console and PC) – August 30
Immortality (Cloud, PC, Xbox Series X|S) – August 30
Immortals Fenyx Rising (Cloud, Console and PC) – August 30
Tinykin (Console and PC) – August 30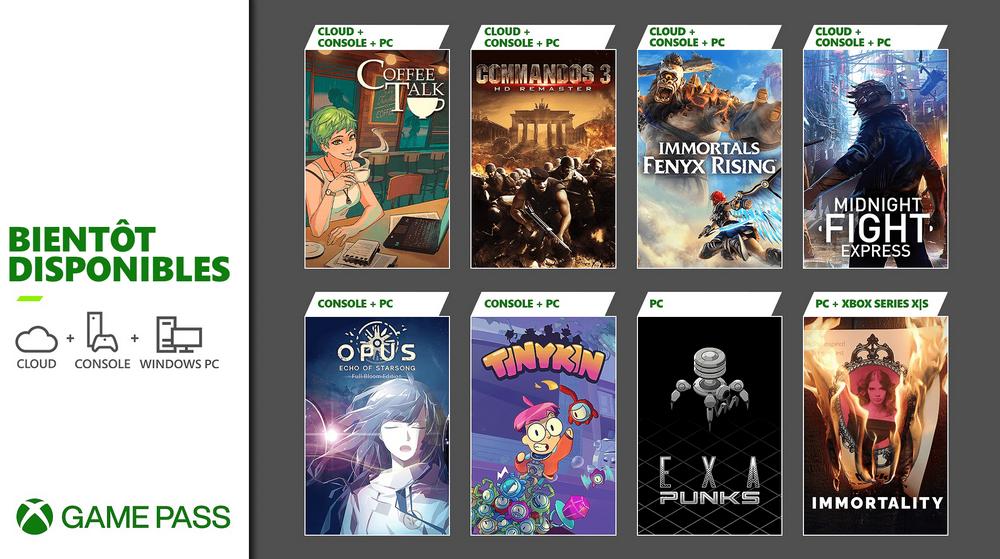 As usual, some games are leaving the Game Pass, on August 31:
Elite Dangerous (Cloud and Console)
Hades (Cloud, Console, and PC)
Myst (Cloud, Console, and PC)
NBA 2K22 (Cloud and Console)
Signs of the Sojourner (Cloud, Console, and PC)
Spiritfarer (Cloud, Console, and PC)
Twelve Minutes (Cloud, Console, and PC)
Two Point Hospital (Cloud, Console, and PC)
What Remains of Edith Finch (Cloud, Console, and PC)
World War Z (Cloud, Console, and PC)
You can save up to 20 per cent if you purchase these games before August 31.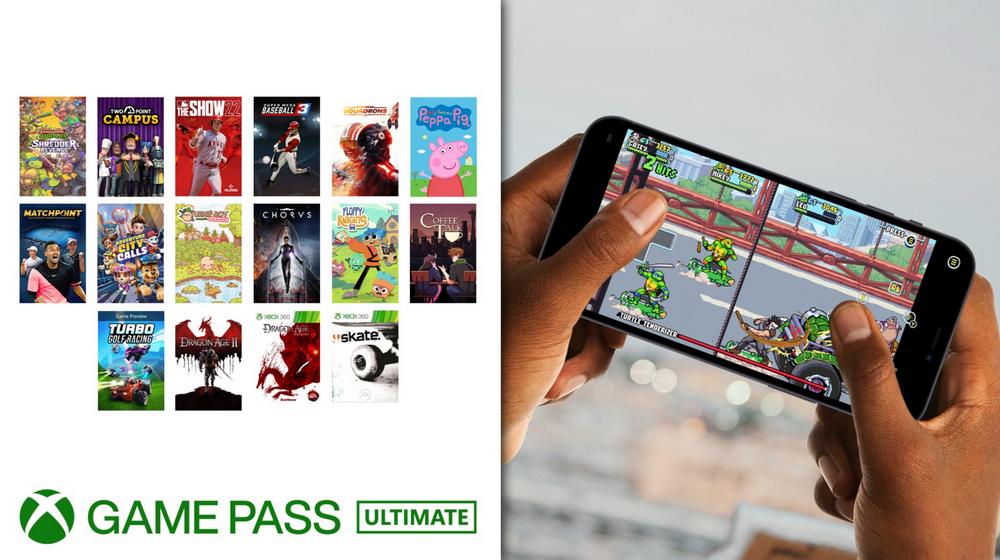 For cloud gamers, 16 games now have Xbox touch controls:
Chorus
Paw Patrol The Movie: Adventure City Calls
Coffee Talk
Skate
Dragon Age 2
Star Wars: Squadrons
Dragon Age Origins
Super Mega Baseball 3
Floppy Knights
TMNT Shredder's Revenge
Matchpoint
Turbo Golf Racing
MLB The Show 22
Turnip Boy Commits Tax Evasion
My Friend Peppa Pig
Two Point Campus
Two DLCs have been added:
Naraka: Bladepoint – Showdown – Available now
Sea of Thieves: A Hunter's Cry – August 18
You can also unlock the following Xbox Game Pass Ultimate perks:
Halo Infinite: Pass Tense Commando Rifle Bundle – August 17
MultiVersus: MVP Pack – August 23
CrossfireX: Top Secret Bundle – August 23
And that's all she wrote. Now it's time to go download some games.