Sony has published its PlayStation Plus game catalogue for November, featuring a wide variety of titles like last month. Until December rolls around, you'll be able to test your perception, step into the shoes of a demolition man, or survive a post-apocalyptic world.
This month, PlayStation Plus Premium and Extra members can able to claim:
Teardown | PS5
Dragon's Dogma: Dark Arisen | PS4
Mobile Suit Gundam: Extreme vs. Maxi Boost On | PS4
Dead Island: Riptide Definitive Edition | PS4
Superliminal | PS4, PS5
Eiyuden Chronicle: Rising | PS4, PS5
Nobunaga's Ambition: Taishi | PS4
Alternate Jake Hunter: Daedalus The Awakening of Golden Jazz | PS4
River City Melee Mach!! | PS4
Teardown is already available, while the rest is scheduled for November 21.
That said, if you are feeling nostalgic, PlayStation Plus Premium members can also wander down memory lane with one of these classics:
Grandia | PS4, PS5
Jet Moto | PS4, PS5
Up | PS4, PS5
Klonoa Phantasy Reverie Series | PS4/PS5
PaRappa the Rapper 2 | PS4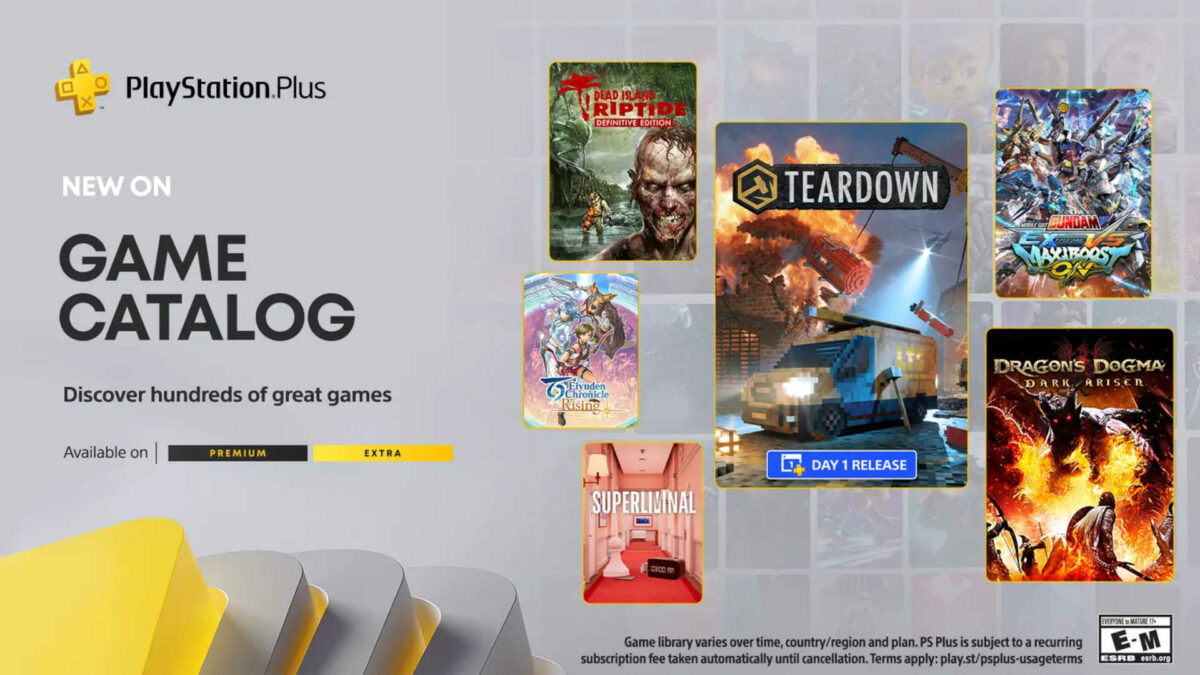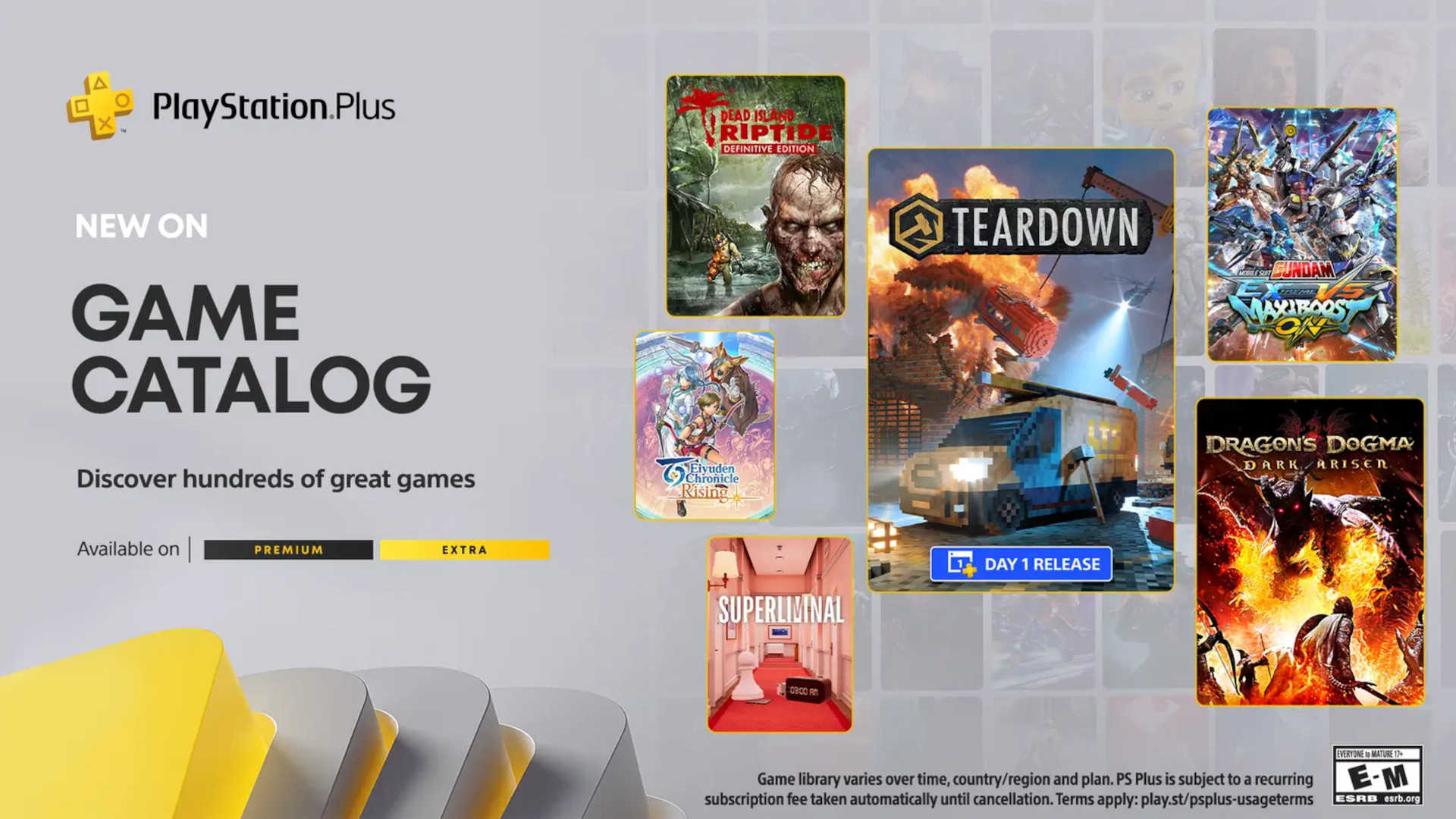 Give your brain a bit of training by thinking out of the box and finding the perfect point of view in the perspective-based puzzle game Superliminal. Live a magical adventure in the open-world RPG Dragon's Dogma: Dark Arisen – which includes all the DLCs, while waiting for its second instalment early next year. Or control one of the 183 mechs available in Mobile Suit Gundam: Extreme vs. Maxi Boost On.
If you are searching for a physics-based destruction game, look no further than Teardown. Combining Minecraft-like graphics with advanced physics simulations, this one will surely please many demolition fans. And guess what: I'm one of them. There's something about giving a tall structure the last tiny push before watching it crumble down. I'm sure many of you have wasted countless hours putting explosives on strategic points in Red Faction: Guerrilla, before transforming the enemy base into a pile of rubble with a single click.