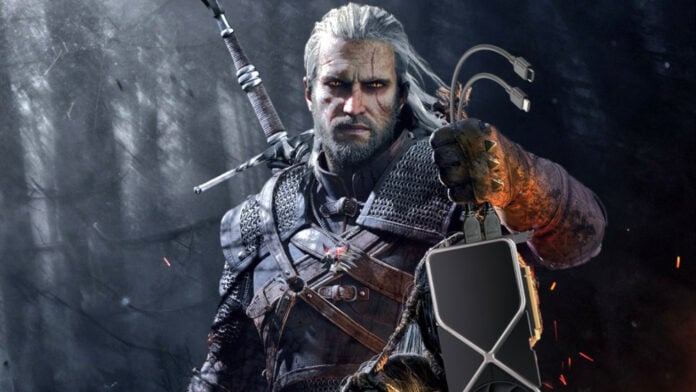 Nvidia has published the latest WHQL-certified GeForce Game Ready Drivers. Version 527.56 adds support for Portal RTX, Jurassic World Evolution 2, and the eagerly anticipated The Witcher 3: Wild Hunt update.
New Ultra and Ultra Plus presets are destines are at hand to make Geralt of Rivia more handsome than ever, and Portal RTX is another welcome title this holiday season, bringing a 15-year old classis right up to date with ray-traced lighting, DLSS and frame generation.
Note that such updates rely heavily on hardware raytracing, and for Portal RTX the minimum requirements list an RTX 3060 GPU plus a Core i7-6700 or Ryzen 5 3600 CPU, with requirements going all the way to an RTX 4080 plus Core i7-12700K or Ryzen 9 5900 for the 'ultra' experience. More details about this RT upgrade can be found here.
Early indicationis suggest an RTX 4080 at a 4K resolution with DLSS set to performance mode with frame generation enabled returns around 70FPS. Not outstanding, but sufficient for a game of this ilk. Hopefully there are now further optimisations, and yes, Portal RTX can run on Radeon cards, but as a title intended to showcase GeForce RTX capabilities, expect performance to pale in comparison.
The new drivers also fix bugs including Watch Dogs 2 display flickering, game crashes when ending a recording while using DLSS 3, and failed installations on GTX 1060 cards.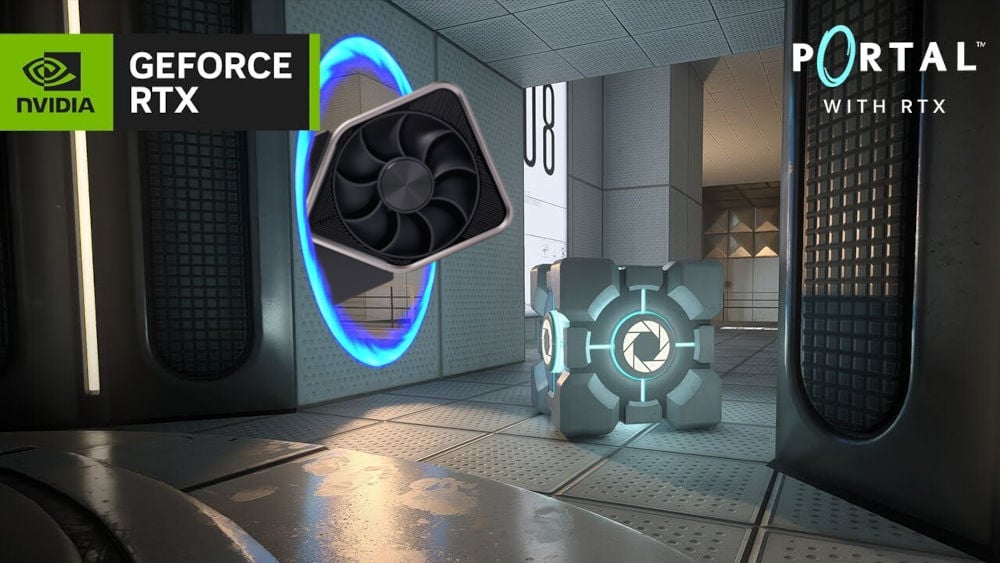 The full list of changes can be found below:
Added Game Support
Portal RTX
The Witcher 3: Wild Hunt
Jurassic World Evolution 2
Fixed Issues
[GeForce RTX 4090] Watch Dogs 2 may display flickering when staring at the sky [3858016]
Games utilizing DLSS 3 may crash when ending a recording using Shadowplay or OBS with NVENC [3817185]
Older versions of Minecraft Java Edition show corruption on screen [3870232]
[Microsoft Surface Book 2] Display driver fails to install on GeForce GTX 1060 [3876764]
[RTX 4090] No display when hot plugging back and forth between DisplayPort and HDMI [3672801]
Errors in Adobe Premiere and After Effects with H.264 and HEVC content [3881781]
Known Issues
Toggling HDR on and off in-game causes game stability issues when non-native resolution is used. [3624030]
[DirectX 12] Shadowplay recordings may appear over exposed when Use HDR is enabled from the Windows display settings. [200742937]
Monitor may briefly flicker on waking from display sleep if DSR/DLDSR is enabled. [3592260]
[Halo Wars 2] In-game foliage is larger than normal and displays constant flickering [3888343]
[Steam version] Forza Horizon 4 may freeze after 15-30 minutes of gameplay [3866530]