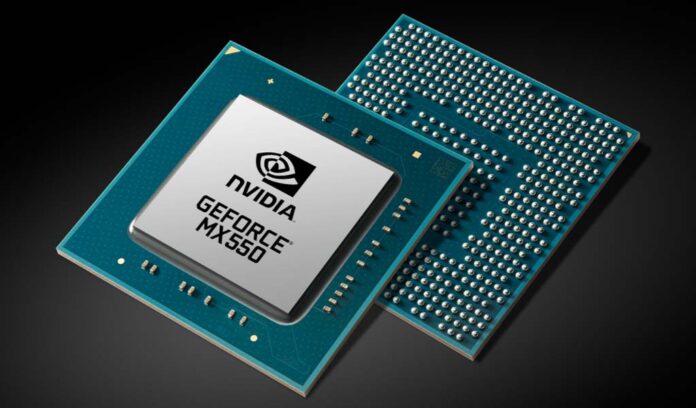 The GeForce MX550 may not be as exciting as the big boy RTX 3080, but it can be appreciated for media consumption or low-power thin-and-light laptops.
This little GPU was announced by Nvidia in December of last year, and today thanks to TUM_APISAK on Twitter we have more details about its capabilities.
MX550 leverages the older Turing architecture, more precisely TU117 silicon, which is the same die inside the GeForce MX450. As a comparison, the MX450's performance is similar to GeForce GTX 1050 Mobile.
Being older doesn't mean threadbare credentials. MX550 uses PCIe 4.0 and GDDR6 memory, plus Resizable BAR and Nvidia Optimus technology, but doesn't support Nvidia's DLSS or ray tracing.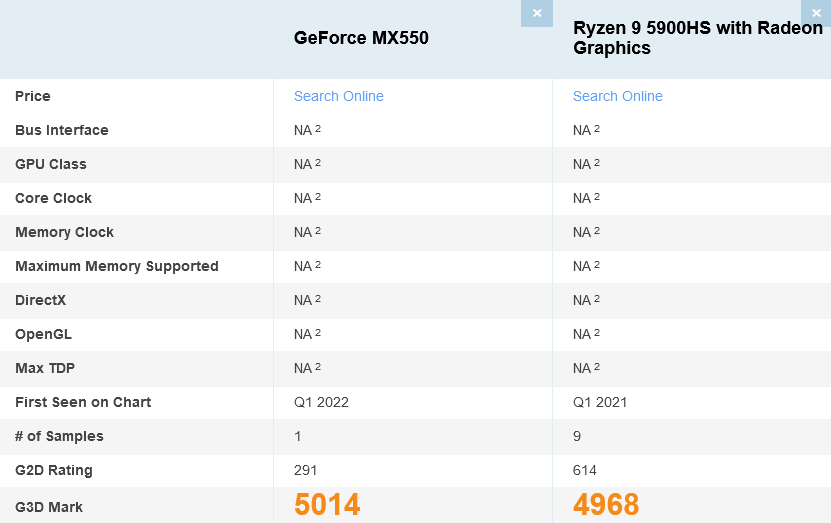 Performance-wise, the GeForce MX550 is up to 35 per cent faster than last-gen MX450, scoring 5,014 points in the PassMark G3D Mark test, but 39 per cent slower than the GeForce GTX 1650 Mobile. As usual, take these results with a grain of salt, because we have only one data entry regarding the MX550, while other GPUs have an average score from multiple entries.
Compared to AMD, the GeForce MX550 is 26 per cent faster than Radeon RX 5500M; however it barely beats the integrated graphics contained within the Ryzen 9 5900HS Zen 3 mobile APU, which returns 4,968 points.
Of course, basing buying decisions on one non-gaming test isn't wise, but we already know AMD will have much more powerful graphics in this year's Ryzen 6000 Series notebook processors, equipped as they are with RDNA 2-class graphics.
You may have guessed it by now; this is not a gaming GPU per se, but a slight upgrade over older integrated graphics, and it's hard to see a place for it alongside newer, more powerful IGPs from AMD and Intel.