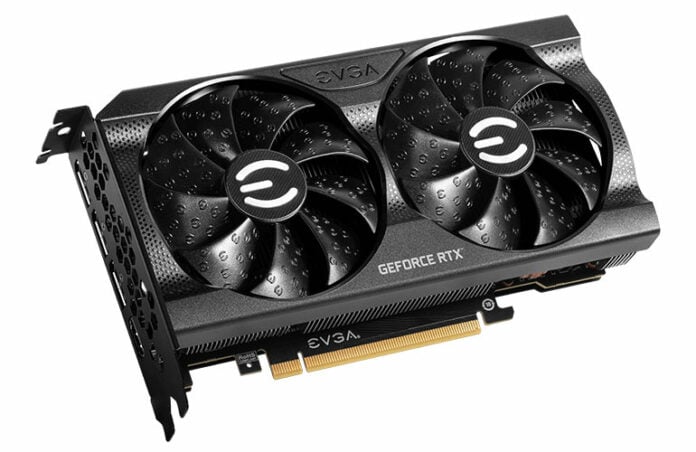 The Nvidia GeForce RTX 3050 GPU represents the cheapest way for gaining entry to the desktop Ampere-based graphics card club.
Built on the GA106 die and offering a solid games-playing experience at the common FHD resolution, the ability to run hardware-based ray tracing and offer framerate-boosting DLSS technology makes it a thoroughly modern GPU.
Team Green sets the entry price at $249 (£239), but as we know only too well, chronic supply issues have hampered the ability for add-in card partners to populate the channel with ample inventory. Going by GPU releases in the last year, this means that whatever stock there is sells out very quickly, usually at prices far in excess of what's mooted by Nvidia and AMD.
We ask ourselves whether the RTX 3050 suffer the same fate. Launch-day stock and pricing at Overclockers.co.uk is typically a good bellwether of the situation at hand because the company is on-point with graphics sales.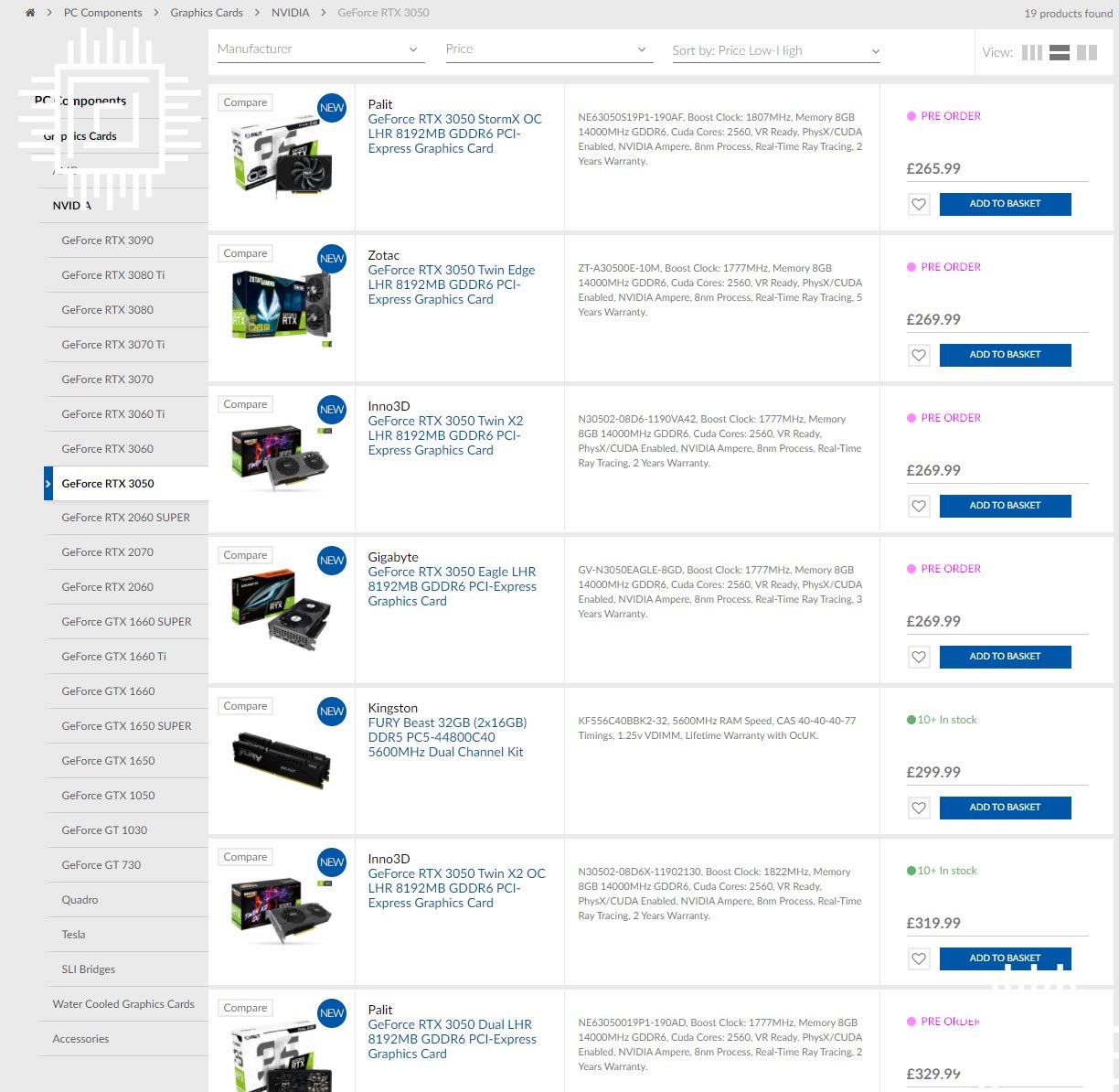 Looking around at precisely 14:00 GMT – the exact time retailers are allowed to list partner cards by Nvidia – details a gloomy picture.
Out of the 18 cards listed, only three are deemed to be in stock, with pricing starting at £319.99. Other in-stock models cost £329.99 and £399.99, respectively, meaning value is as scarce as supply.
This is not unexpected, but it does cause thorny issues for anyone contemplating this class of card after reading reviews that promote the $249 asking price.
Affecting the industry as a whole, yet peculiarly afflicting graphics cards to a greater degree, Nvidia is another in a long line of companies unable to push enough stock into the channel. There are murmurs that supply won't ease fully until 2023, and we can but hope against hope that such prognostications are unfounded.
Well done to anyone who has managed to snag a GeForce RTX 3050 at the purported entry price.