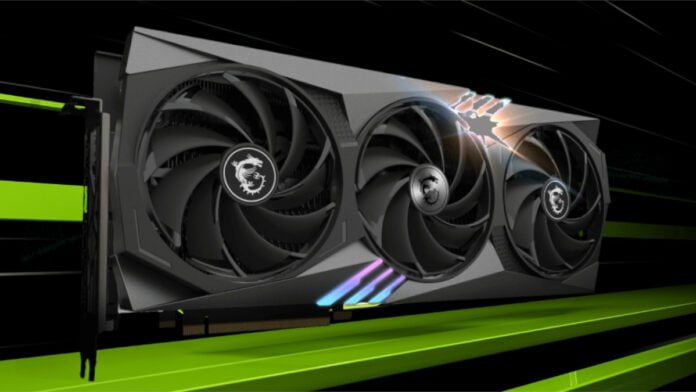 We have known for quite some time that Nvidia has proposed a July release for the 16GB version of GeForce RTX 4060 Ti, though an interesting update has popped up revealing the launch is slated for a worldwide release on July 18. It'll also cost a considerable bit more than the 8GB variant, with an alleged MSRP of £479.
The date was ousted by not one, but two, reputable sources. Word through the grapevine suggests, much like the regular GeForce RTX 4060 card, the updated VRAM-heavy GPU will not feature a Founders Edition model, but will rather be made exclusively available through AIC partners. Bummer, as I like Nvidia's shiny-metal rectangle.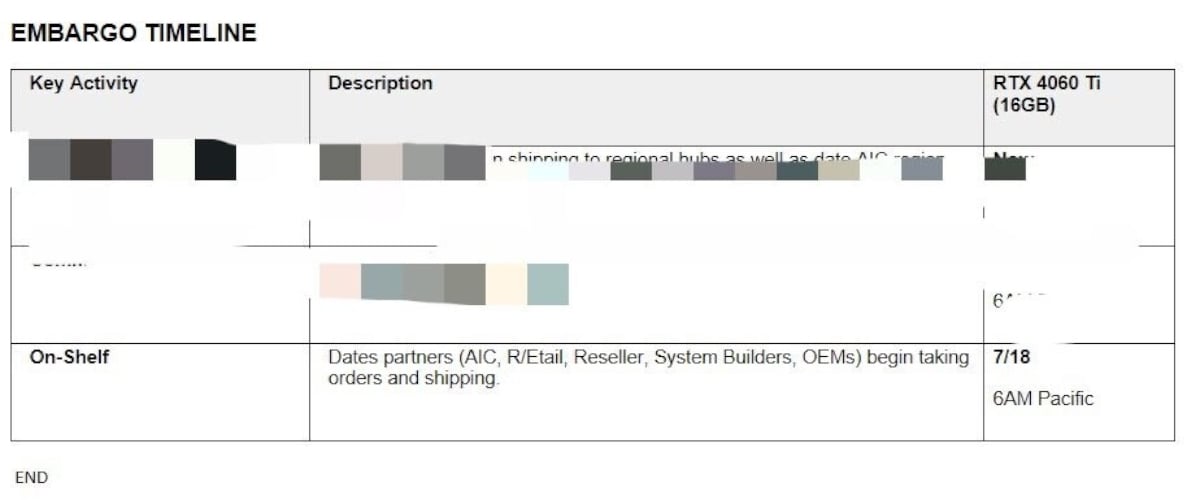 As mentioned before, the upcoming cards are rumoured to have a higher 165W TDP and a AD106-351 GPU, and while we don't know the silicon difference between the 8GB and 16GB variants, besides the uptick in available memory, the 16GB should mirror the 8GB in terms of overall specs. This means it will carry 4,352 CUDA cores, with a 128-bit memory bus offering 288GB/s bandwidth speeds across a PCIe 4.0 x8 interface.
Mind you, the RTX 4060 Series of GPUs from Nvidia received generally negative sentiment, both from gamers and the media alike. Many suggesting that the price tag, coupled with limited VRAM and a narrow 128-bit bus, places the card far from the claims of "unparalleled performance at fantastic value," which Nvidia proudly suggests.
Even so, it would be interesting to see the performance impact of 16GB memory when it comes to 1440p gaming, if any at all. Watch this space.