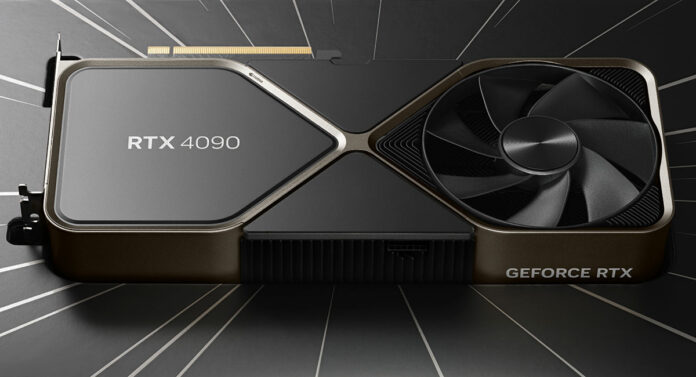 Bugs are part of a software developer's life. Nvidia encountered a potentially high CPU utilisation bug with Game Ready 531.18 drivers released recently. A hotfix driver, 531.26, was rolled out smartly, but today sees a proper Game Ready driver hit the web, and you'll want to download 531.29 as Club386 can confirm it does indeed solve the annoying issue.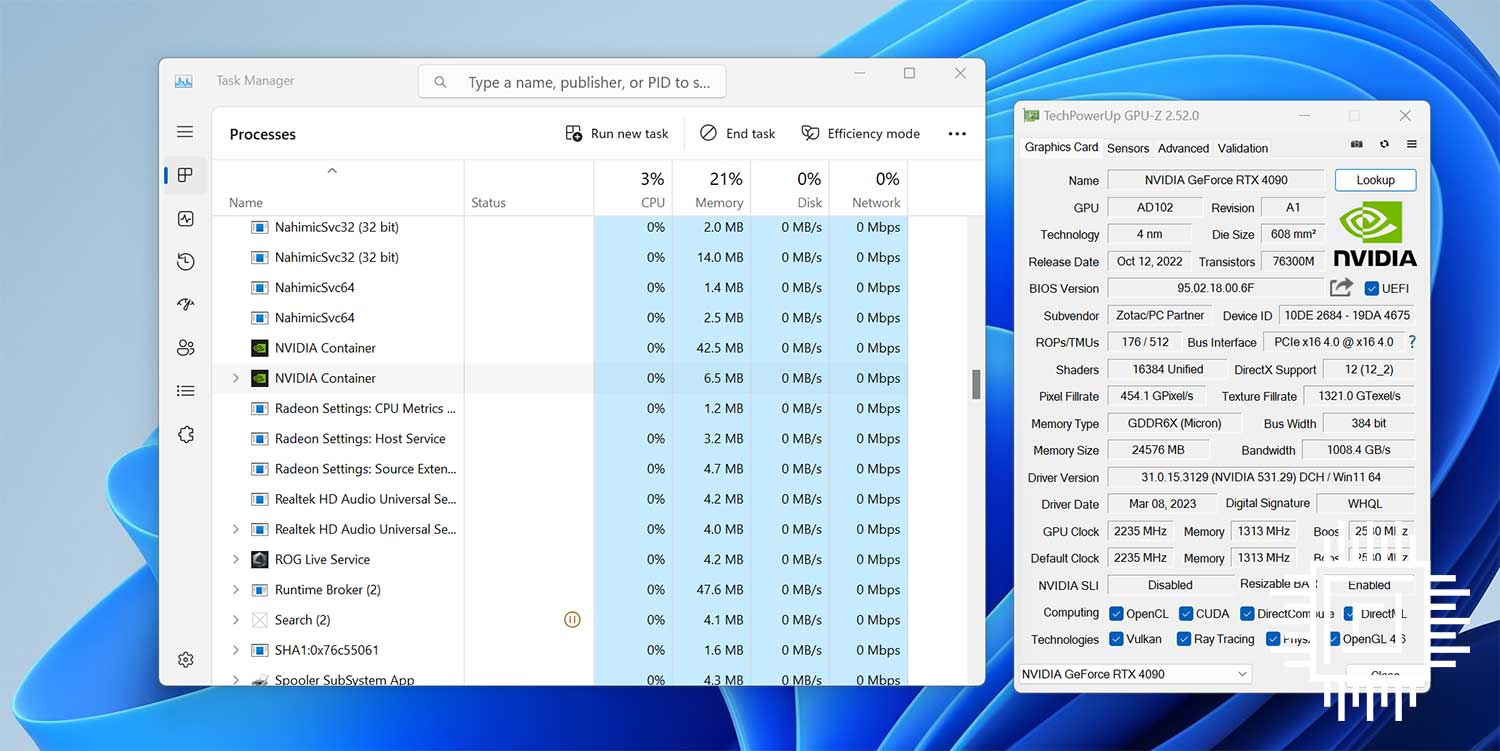 We're in the process of testing Ryzen 9 7950X3D and Core i9-13900KS performance with a humdinger Zotac GeForce RTX 4090 graphics card, so it's opportune the driver has landed today. As you can see from the screengrab, the Nvidia Container is shown as occupying zero per cent of CPU resources when exiting a game, compared to 6-8 per cent we saw with Game Ready 531.18.
It's not all about this fix, however, as the driver has a few other improvements as well as known issues. Here is the full list.
Fixed Issues
Higher CPU usage from NVIDIA Container might be observed after exiting a game.
Adobe application stability issues using 531.18.
Known Issues
Toggling HDR on and off in-game causes game stability issues when non-native resolution is used.
Monitor may briefly flicker on waking from display sleep if DSR/DLDSR is enabled.
[Halo Wars 2] In-game foliage is larger than normal and displays constant flickering.
[GeForce RTX 4090] Watch Dogs 2 may display flickering when staring at the sky.
[Hogwarts Legacy] Black Screen/Hang on Launch at Shader Compilation Screen using Driver 531.18.
Workaround: Close and relaunch game.
Applying GeForce Experience Freestyle filters cause games to crash.
Assassin's Creed Origins stability issues using 531.18.
It's a shame that Hogwarts Legacy continues to have problems, so let's hope they're fixed sooner rather than later. Happy gaming.