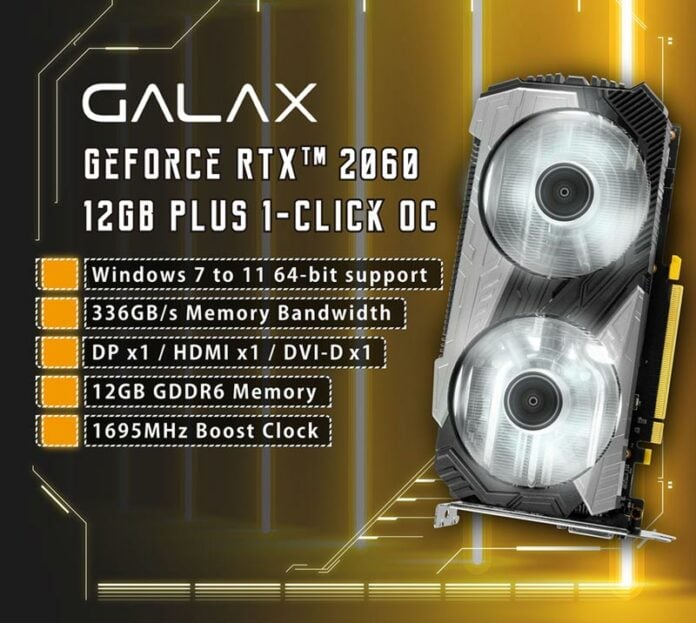 Multiple Nvidia partners have unveiled GeForce RTX 2060 12GB graphics card designs. Club386 mentioned that these products would launch on Tuesday, but the official Nvidia news channels and social media were silent regarding the revamped memory boosted Turing card.
The official specs of the GeForce RTX 2060 12GB were shared by Nvidia almost a week ago. However, beyond the features comparison table vs. the old 6GB version, there are no performance comparison charts and suchlike. We don't even have an official MSRP.
Thankfully, momomo_us spotted a review by Hong Kong tech site PCMarket, so we have something to get some teeth into. PCMarket has tested a decent selection of AAA games at 2K or higher resolutions, as well as rendering and cryptomining activities. In the tests, a new Zotac GeForce RTX 2060 Twin Fan 12GB card (boost clock 1,650MHz) was pitted against the RTX 2070 Super, RTX 3060, and Radeon RX 6600 XT.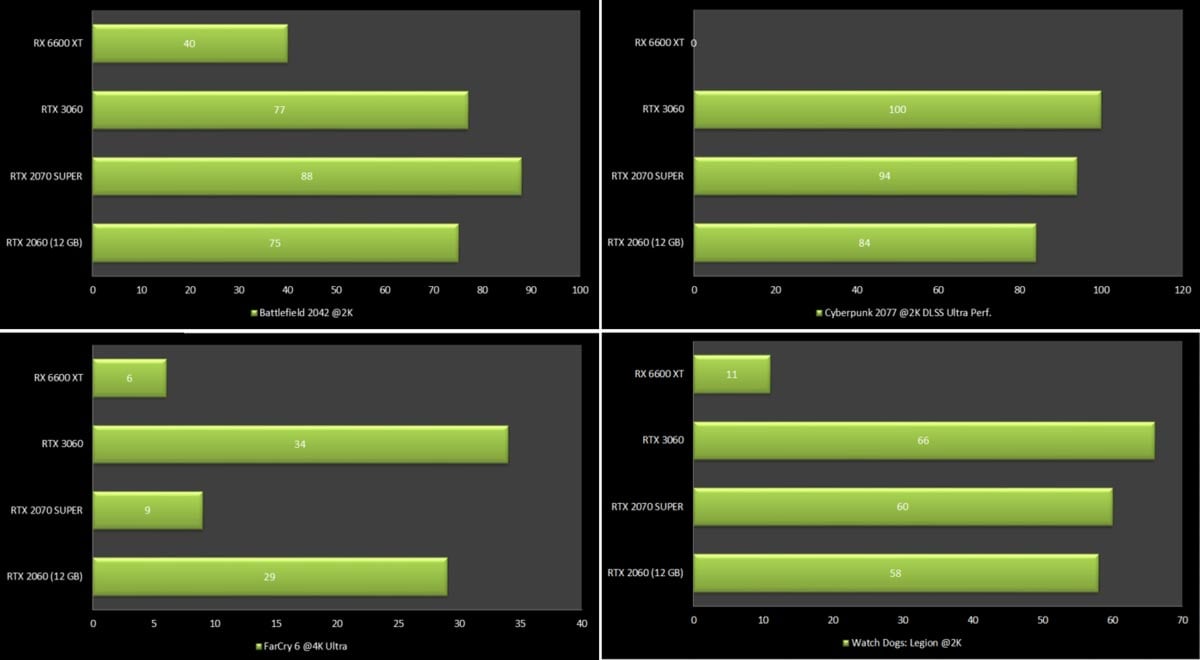 Gaming tests show that the extra VRAM is helpful in 2K and 4K gaming, and potential owners will be wise to make use of DLSS where available in beyond 1080p gaming. However, this revamped Turing GPU really shines due to its cryptomining performance.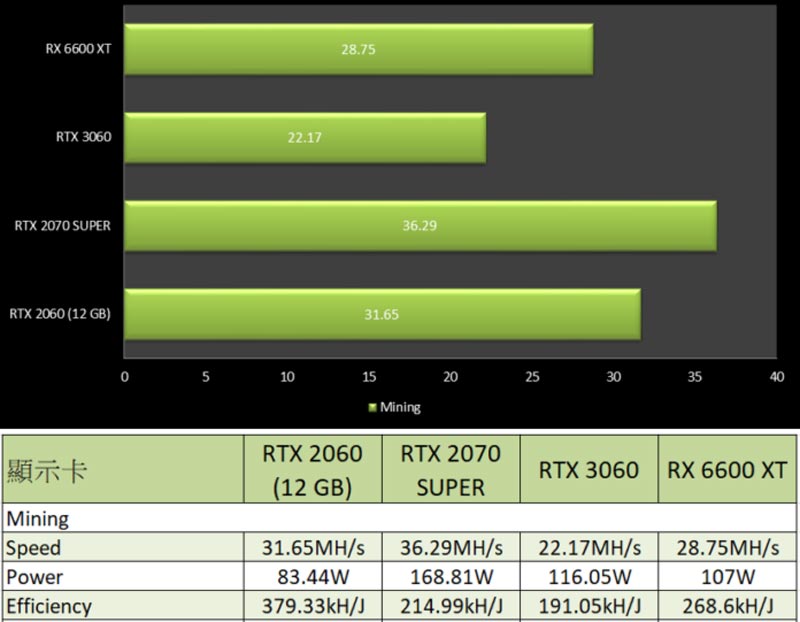 Nvidia doesn't use any LHR style technology in the RTX 2060 12GB and in PCMarket's tests it could achieve 31.65MH/s, well beyond the RTX 3060 LHR's 22.17MH/s. Another important metric, seen in the results table, is that the RTX 2060 12GB is far more efficient at cryptomining than its three family rivals.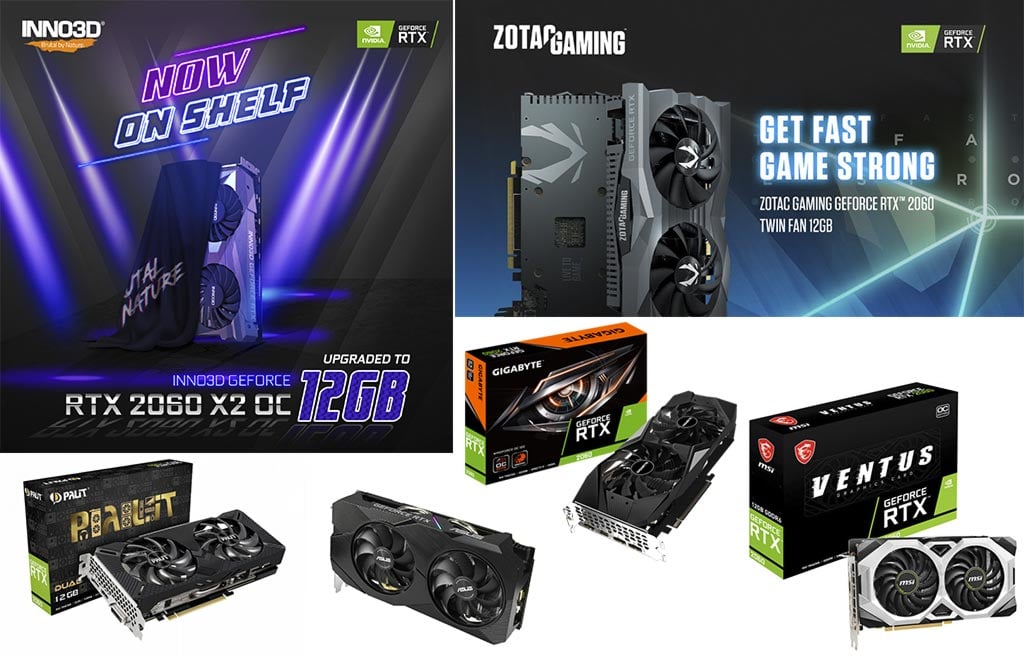 Considering the above, it looks like the RTX 2060 12GB is going to be highly sought-after by cryptomining folk/organisations, so scarce for the rest of us. On balance, its introduction might ease gaming GPU supplies by deflecting interest away from the likes of the GeForce RTX 3060 and soon to come RTX 3050/Ti, Radeon RX 6500/6400, and Arc A380 and so on if enough supplies can be pushed to market. There is therefore a chance that this GPU revamp could work out well, as the RTX 3060 LHR is a consistently better gaming card, as it should be.
As a further note, our sources indicate there is very little stock in the channel right now, so whilst the introduction of another GPU is always welcome, don't expect any significant quantity in the days and weeks to come.