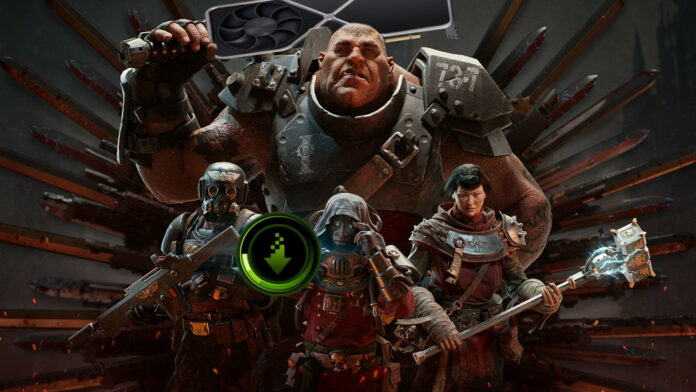 Nvidia has published its latest Game Ready software version 526.98 WHQL for GeForce cards, bringing official support for the RTX 4080 graphics card, tested here, new game optimisations, and the usual bug fixes. It can be downloaded here.
The driver provides DLSS 3 for Marvel's Spider-Man: Miles Morales and the soon-to-be-released Warhammer 40,000: Darktide. There are also patches for the WRC Generations – The FIA WRC Official and World of Warcraft: Dragonflight. Monster Hunter Rise: Sunbreak gets DLAA (Deep Learning Anti-Aliasing) which, as its naming implies, uses AI to get rid of aliasing.
Other than games, there's support for RTX IO on Microsoft DirectStorage 1.1 and Vulkan providing faster GPU-accelerated assets decompression for speedier game-loading times, CUDA 12, plus updated G-Sync on a bunch of AOC, Asus and Philips monitors. The HDR10+ standard is now supported, plus DLSS 3 can be used even when both VSync and G-Sync are enabled.
As usual, some bug fixes are in order, notably regarding crashes on Uncharted: Legacy of Thieves Collection with GTX 10 Series cards, as well as Daz Studio and Maxon Cinema 4D.
Finally, it seems that some GeForce RTX 3060 Ti owners have difficulties when installing this latest update. Nvidia says that the Game Ready Driver 526.98 may fail to install on certain PCs using a GeForce RTX 3060 Ti. After the driver installation fails, users may notice the following behaviours:
The Nvidia Control Panel is missing or cannot be opened
Users will not be able to extend their multiple monitors.
The Windows desktop may feel sluggish
Nvidia recommends rolling back to a previous version if you encounter these issues.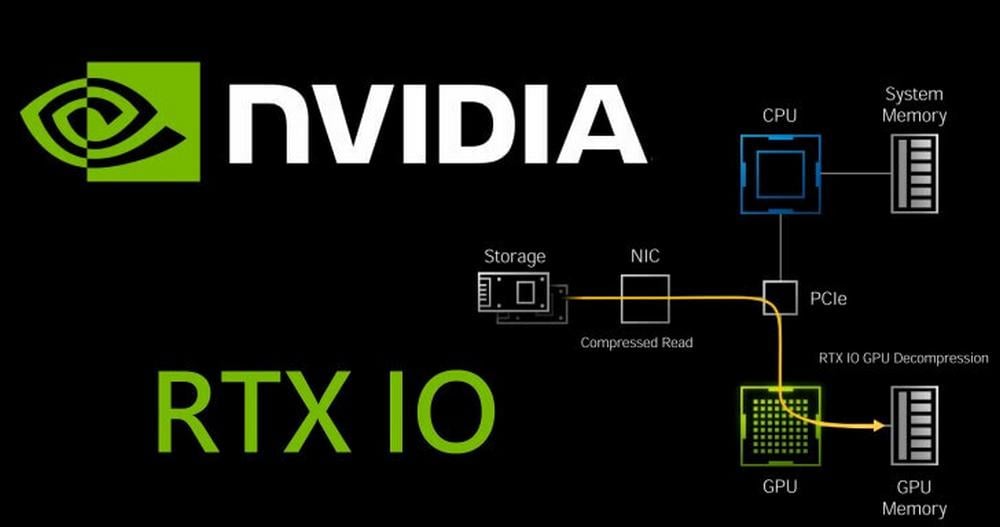 The full list of changes goes as follows:
Game Ready
Marvel's Spider-Man: Miles Morales
Warhammer 40,000: Darktide
WRC Generations – The FIA WRC Official
World of Warcraft: Dragonflight
Monster Hunter Rise: Sunbreak (DLAA)
Technology
Introduces support for the GeForce RTX 4080
Introduces DLSS Frame Generation support for VSync when G-Sync is enabled
Introduces support for HDR10+ GAMING standard
NVIDIA RTX IO Support For Microsoft DirectStorage 1.1 & Vulkan Extension
Adds support for CUDA 12
G-Sync Support added/updated
AOC AG275QX
AOC AG325QX
AOC PD27S
AOC Q32G3WG3
ASUS PG42UQ
ASUS VG249QM1A
ASUS XG32UQ
Eve ES07D02
Philips 27M1N5900
Philips TV FTV OLED907
Philips TV FTV OLED937
GFE Settings
A Plague Tale: Requiem
Call of Duty: Modern Warfare II
Dakar Desert Rally
Diablo Immortal
Marauders
PC Building Simulator 2
Uncharted: Legacy of Thieves Collection
Fixed
G-Sync logo is not displayed in the LG OLED TV menu when connected to GeForce RTX 40 series GPUs [3849595]
Uncharted: Legacy of Thieves Collection may crash when launched on a GeForce GTX 10 series GPU [3841379]
[QNIX QX2710/Fujitsu Siemens SL23T-1/Dell UP2715K/ HP Z27q] Unable to select the native resolution of certain monitors from the Windows display settings [3833829][3833632][3689061]
[Daz Studio] Application crashes after updating to latest driver when trying to run simulation [3838022]
Desktop Window Manager (dwm.exe) service may report significantly higher GPU usage on certain PC configurations [3830387/3739997]
Maxon – Cinema4D + Redshift3D vidmemory allocations cause TDR or Driver Crash [3659104]
Known Issues
Toggling HDR on and off in-game causes game stability issues when non-native resolution is used. [3624030]
[DirectX 12] Shadowplay recordings may appear overexposed when Use HDR is enabled from the Windows display settings. [200742937]
Older versions of Minecraft Java Edition show corruption on screen [3870232]
MSI Afterburner is not prioritising GPU temp limit over power when selected in app [3858911]
[RTX 40 series] Metro Exodus Enhanced Edition may show random screen flash during gameplay [3793355]
[GeForce RTX 4090] Watch Dogs 2 may display flickering when staring at the sky [3858016]
Monitor may briefly flicker on waking from display sleep if DSR/DLDSR is enabled. [3592260]