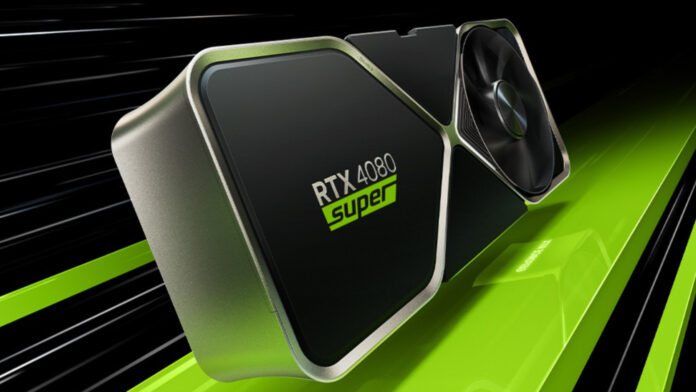 The Nvidia RTX 4080 Super rumour mill continues spinning, this time suggesting we might see a VRAM increase. The latest leak says the supposedly upcoming refresh could feature 20GB – a 25% increase over the original that puts it closer to the best graphics card.
Earlier in October, reliable leaker Zed__Wang hinted that an Nvidia RTX 4080 Super was on the way, due early 2024. They expect it'll use the AD102 GPU with a TGP under 450W, which is a safe bet. After all, the RTX 4090 uses the same chip with a default TGP of exactly that. Hongxing2020 then doubled down, claiming it'll come as a full series-wide refresh including a rather strange 4070 Ti Super.
Zed__Wang has since mentioned a different oddity, called the Nvidia RTX 4070 D6. Using the same AD104 chip and 12GB VRAM as the original, the only difference is it swaps GDDR6X for GDDR6. They claim the RTX 4070 Super will pack 16GB of GDDR6X VRAM and a 256bit bandwidth. Surprisingly, this sits above the Ti's 12GB and 192bit. Given Nvidia usually places the Ti model at the tip top of its range, it's worth taking this one with a pinch of salt.
Chinese tech site Benchlife seems to agree with the recent leaks, chiming in with its own assertion that we could see a 20GB RTX 4080 Super. They don't go into any more detail, but this does line itself up nicely. Bridging the gap, it's both four gig more than the RTX 4080 and four gig less than the RTX 4090.
No matter whether they're called Ti, Super, or D6, there are performance spaces in the series that welcome new GPUs. Since Nvidia continues to push the RTX 30 range alongside its 40 series, however, it could quickly clutter. The only thing that matters is that the price is reflective of what you're getting. There's even a chance these rumoured models could make current cards more affordable.