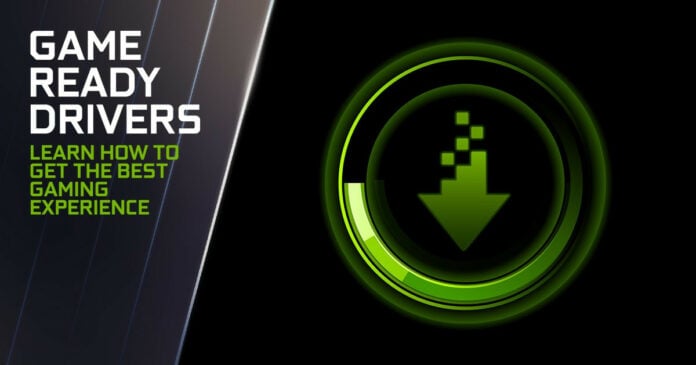 Nvidia is rumoured to be using AI-assisted technology to optimise its GPU display drivers, at least that's the word around the water cooler. We all know the GPU manufacturer is no stranger to AI technology, evident in its breakthrough DLSS upscaling tech.
According to a Twitter post by CapFrameX, well known for its premiere frame time capturing and analysis software, the AI-optimised drivers will deliver a 10 per cent average boost in performance, while some scenarios could see an up to 30 per cent performance uplift.
The question you might ask yourself is; what the heck would the AI be optimising? The thought had crossed our minds. Digging a little deeper within the thread reveals CapFrameX answered that very question from Digital Foundry by simply stating, "Instructions, throughput, hardware utilisation, threading, settings…"
Somewhat vague but one would assume the AI will be taxed with monitoring PC usage and optimising settings on-the-fly based on workloads. A constant loop of sorts, though this is entirely conjecture on top of conjecture. Either way, it seems Nvidia plans to use artificial intelligence across multiple aspects of the driver development process.
On the other end of the spectrum, similar developments can also be seen with AMD's HYPR-RX, a one-click solution that enables various AMD software features, effectively reducing latency, increasing visual fidelity and delivering higher frame rates. AMD has already confirmed the technology will be made available in the first half of 2023 alongside FSR 3.
If the rumour isn't vague enough for you, there is also no information on what specific graphics cards will be supported by these new optimised GPU drivers, though one would assume it will include Nvidia's latest GeForce RTX 40 series cards. What's more, if the rumour is proven to be indeed fact rather than fiction, the drivers could arrive within the first quarter of this year.
Naturally, all the above information should be taken with a grain of salt, but if recent graphics development is anything to go by, software optimisations are where real progress is being made, and an up to 30 per cent performance increase will sound tasty to those in the GeForce marketing department.