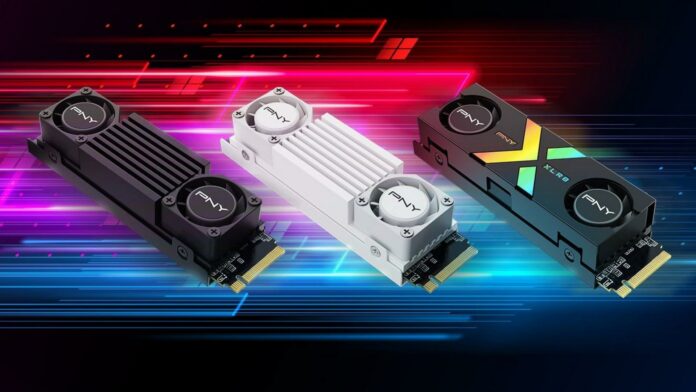 PNY has announced the CS3150 M.2 SSD, boasting PCIe Gen 5 speeds in capacities up to 2TB. With its dual fan cooling solution, this series should offer users exceptional speeds in daily tasks regardless of load duration.
The CS3150 SSD series will be available in black, white, and black with a dash of RGB lighting. All come equipped with two 20mm fans – one on each side, blowing air on a thick heatsink. Regardless of the cooling system, you'll have a choice between a 1TB or a 2TB capacity. While PNY didn't mention 4TB and 8TB variants, nothing is stopping it from releasing those down the line.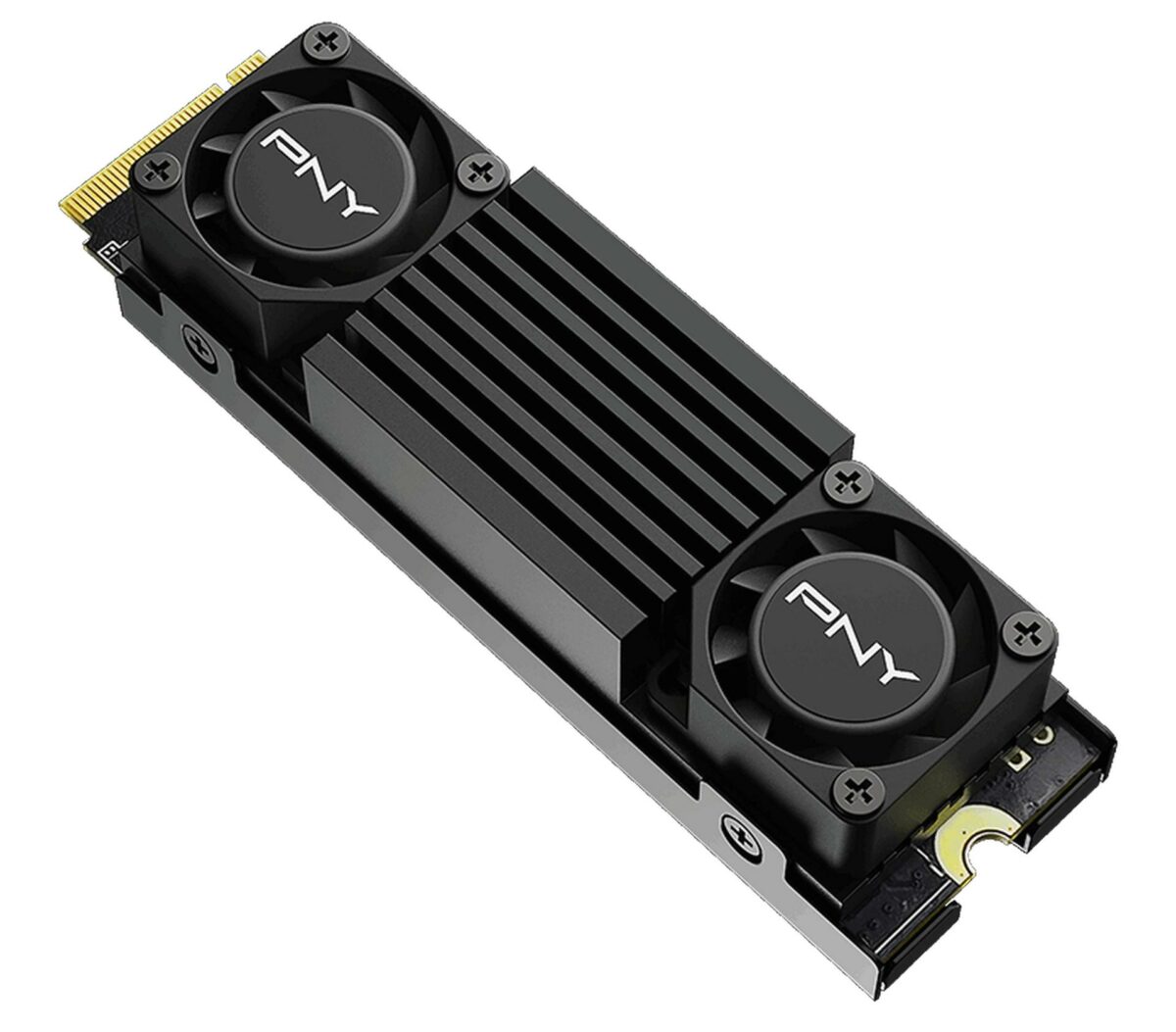 PNY claims the launch models feature up to 12,000MB/s read and 11,000MB/s write speed for the 2TB drive, using a Gen 5 PCIe connection. It's certainly good enough performance for most users, sitting in the ballpark of competing products like the Corsair MP700 Pro. The 1TB model on the other hand is a touch slower at 11,500MB/s read and 8,500MB/s write. If we call 11,500MB/s slow, then my 3,000MB/s SSD is a snail.
Just make sure you have a free 4-pin header on your motherboard to power the SSD's fans. The RGB version, on the other hand, needs a 9-pin (USB) connector to power the fans and control the LEDs. This means that you may be able to control fan rpm, which is welcome as these little ones tend to be whiny at high speeds.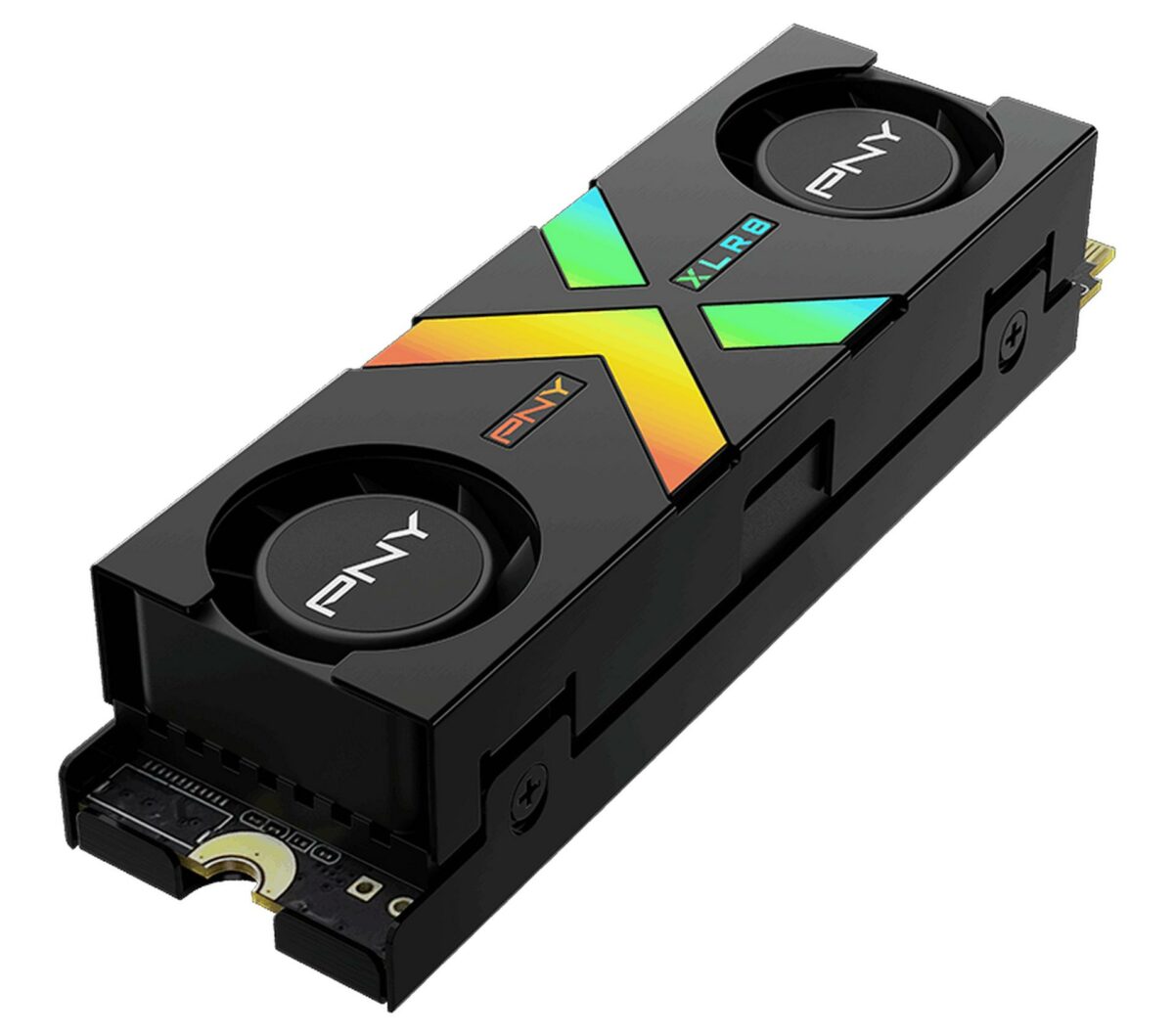 Backed by a five-year warranty, you can grab the black CS3150 1TB for $179.99 starting December 2023, with the RGB-lit version sitting at $189.99. This puts PNY's offering on the cheaper side of the spectrum, barely beaten by Gigabyte's Aorus Gen5 1200. The brand hasn't shared pricing for the 2TB drives yet.