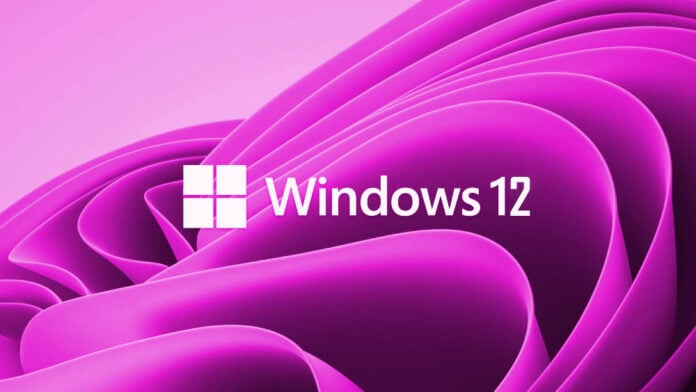 Deskmodder has published some new information about Microsoft's upcoming operating system, indicating a possible change to specs and desktop layouts.
Design
According to the picture below, Redmond's giant keeps moving toward a Mac-style desktop to the chagrin of old Windows users, with a more curated layout and simpler icons.
This time around, we see the Search Bar is now found on the top centre, flanked by the battery, Wi-Fi and sound indicators on the right, plus widgets like weather or news on the left. Even the clock/date has been moved to the top-right section, leaving the taskbar solely for app icons and Start Menu which are centred once again.
It wouldn't be surprising to see AI-powered search directly integrated into Windows – who knows, maybe it can make file search better. But jokes aside, Microsoft is going full-on AI, so a ChatGPT-powered desktop isn't outlandish, and as long as the results are fast and good, why not.
For those who like the old Windows style, all hope isn't lost, as most likely there will be customisation settings, since Deskmodder has indicated that the clock/date can be disabled, meaning that more aspects of the OS look may also be customisable. And if the customisation isn't wide enough, you can count on modders to create excellent tools that circumvent most if not all limitations.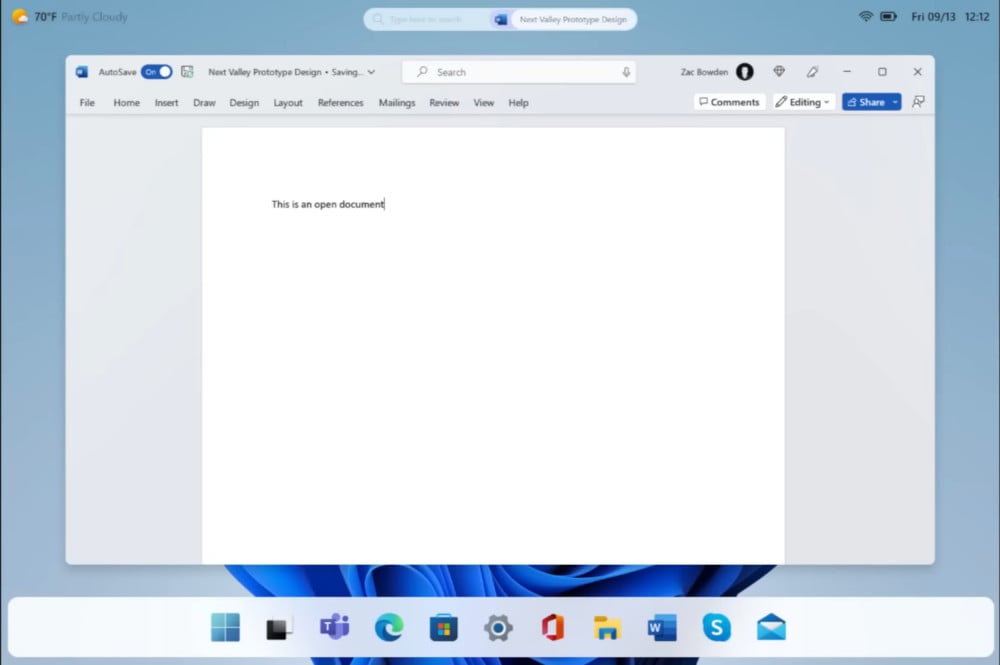 Specs
While most of its requirements are kept intact from Windows 11, with two or more CPU cores at 1GHz, 64GB of storage, UEFI, TPM 2.0, DirectX 12 plus WDDM 2.0 compatibility, and a 720p screen, the recommended amount of memory may be upped from 4GB to 8GB for Windows 12.
Note that the processors must be at least from Intel's 8th Generation or AMD's Zen 2 architectures. Why these specifically? Simply because they are the oldest ones supporting TPM 2.0 – 'necessary' to the workings of Windows' latest versions.
With that said, keep in mind that like current Windows versions, there is a difference between what Microsoft recommends and what the OS needs to boot. In other words, even though the specs call for 4GB of RAM on Windows 11, for example, it can still work with 3 or 2GB, be it at a degraded performance.
In any case, we shouldn't have to wait too long for official information, since Windows 12 is scheduled for next year, if all goes as planned.