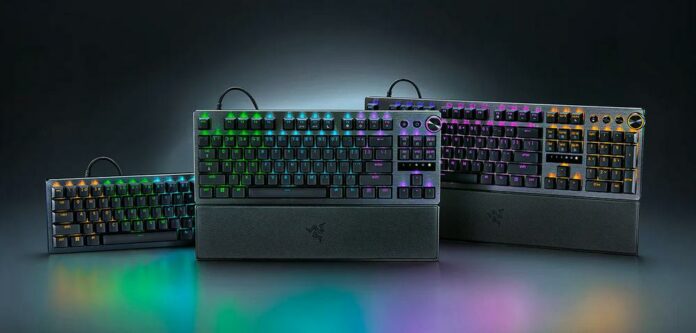 Razer has announced the Huntsman V3 Pro gaming keyboards featuring Gen 2 analogue optical switches with adjustable actuation distance.
Designed in collaboration with esports professionals, the Huntsman V3 Pro series will be available in three sizes; full, tenkeyless, and 60 per cent. The first carries all the keys you may need, from a numpad to a dedicated dial for volume and setting changes. The second offers more space for mouse movements by getting rid of the numpad, all while keeping the function keys and the aforementioned dial. Lastly the 60 per cent, as you may well know, does away with the arrow plus F keys, the dial, and even the wrist rest, for a compact easily transportable gaming beast.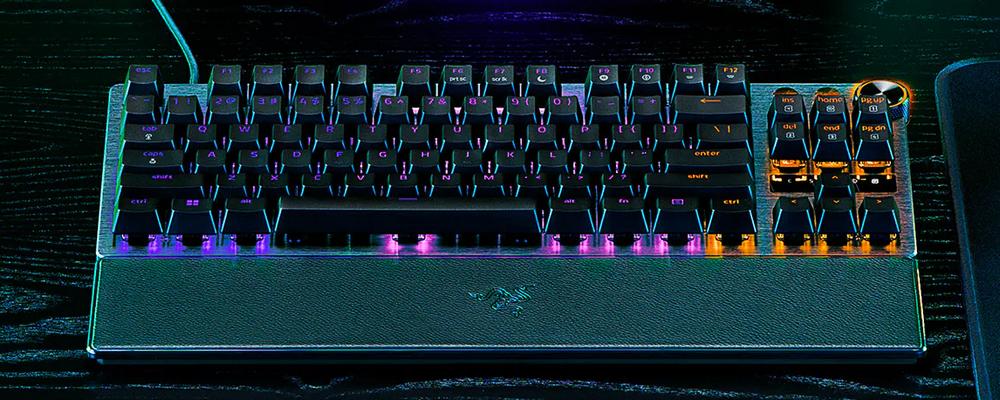 All models carry Razor's most advanced Analog Optical Switch Gen-2 switches, boasting adjustable actuation ranging from 0.1mm to 4.0mm which allows users to select the desired distance for each key to suit their playstyle. These are tuned to 40g actuation force and are rated for 100 million clicks. Moreover, thanks to Rapid Trigger Mode, keystrokes are instantly reset the moment they start travelling upwards allowing for quick in-game reactions without delay – handy for FPS titles.
Razer claims that every switch on every keyboard is carefully factory-calibrated for utmost precision, and Rapid Trigger sensitivity can be adjusted by 0.1mm steps.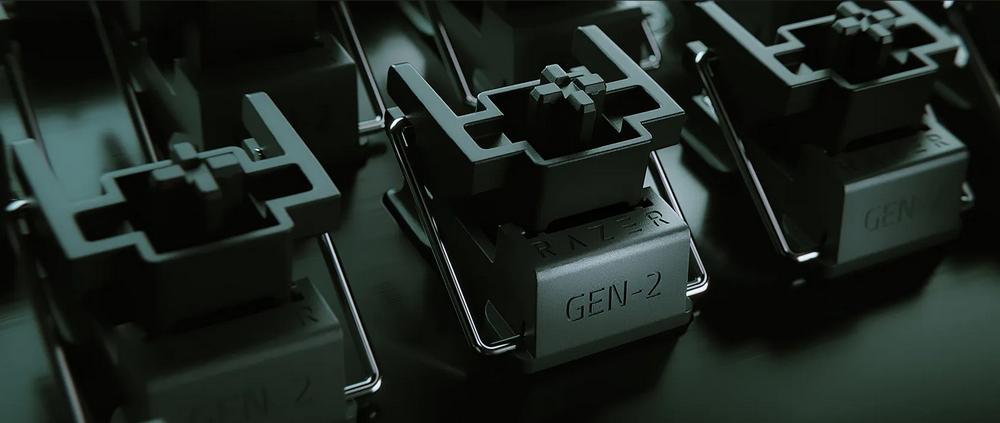 While detailed parameters can be modified through Razor's Synapse app and stored directly on one of the keyboard's six profiles, this series also allows for on-the-fly adjustment. To change the actuation point, simply hit FN + Tab, press any key to test its actuation height then press the corresponding number key to set your desired actuation height, press Esc to exit and save. To select the rapid trigger mode, hit FN + Caps, press Caps to toggle on or off, press the corresponding number key to set your desired sensitivity, then exit using Esc to save.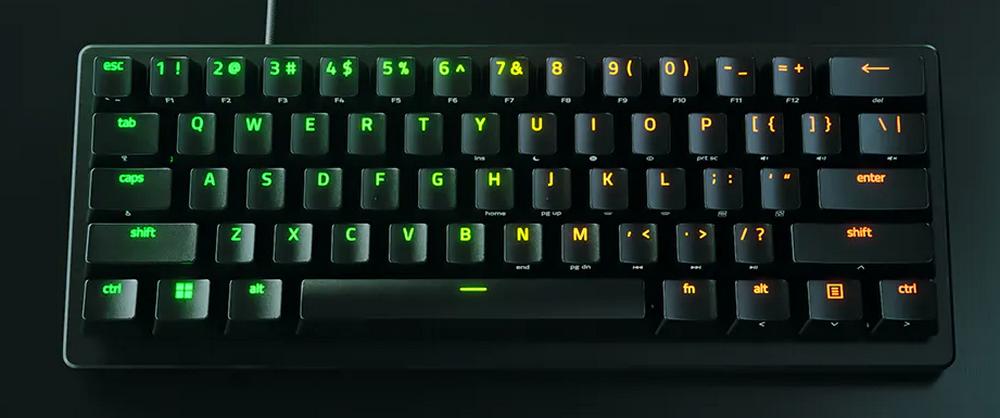 Build-wise, the Huntsman V3 Pro lineup uses an aluminium top plate with a brushed metal finish alongside textured doubleshot PBT keycaps for durable text fonts. The wrist rest is made of leatherette and connects to the keyboard via magnets.
"The Huntsman V3 Pro line is Razer's response to the evolving demands of competitive gaming. Combining cutting-edge tech, top-tier performance, and premium build quality, it is an indispensable tool for every pro gamer," proclaims Razer's official marketing.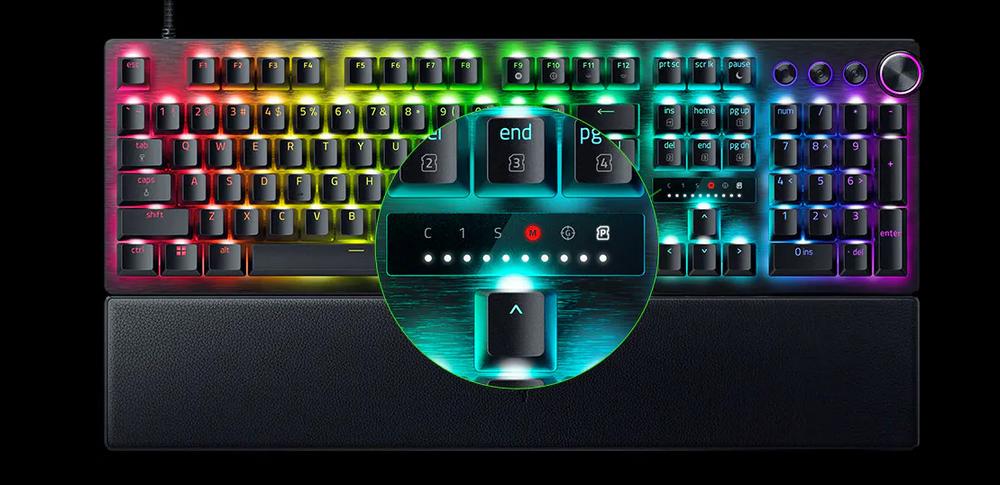 All models will become available this October, with the Huntsman V3 Pro asking for $249.99 / €289.99, the Huntsman V3 Pro Tenkeyless sitting at $219.99 / €249.99, and the Huntsman V3 Pro Mini demanding $179.99 / €209.99. Hefty prices, but did you expect anything less?