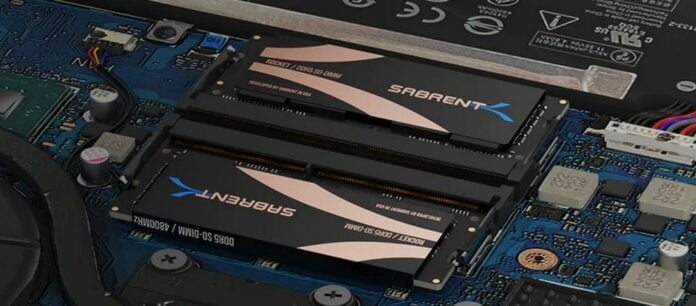 Sabrent is joining the DDR5 SODIMM memory market with its new Rocket DDR5-4800 modules, available now for laptops and small-form-factor PCs in capacities up to 32GB per DIMM.
This new Rocket memory will be obtainable in 8GB, 16GB, or 32GB single modules, with a possibility to install two or four of each in dual-channel mode for a total capacity of 128GB. Enough to please even Google Chrome.
Speed, as stated earlier, is set to 4800MT/s with a CL40 latency at 1.1V, which is very similar to what Corsair is offering with its Vengeance DDR5 SODIMM. While this is not a record-breaking speed, keep in mind that first of all, it's meant for low-power machines with limited heat dissipation potential.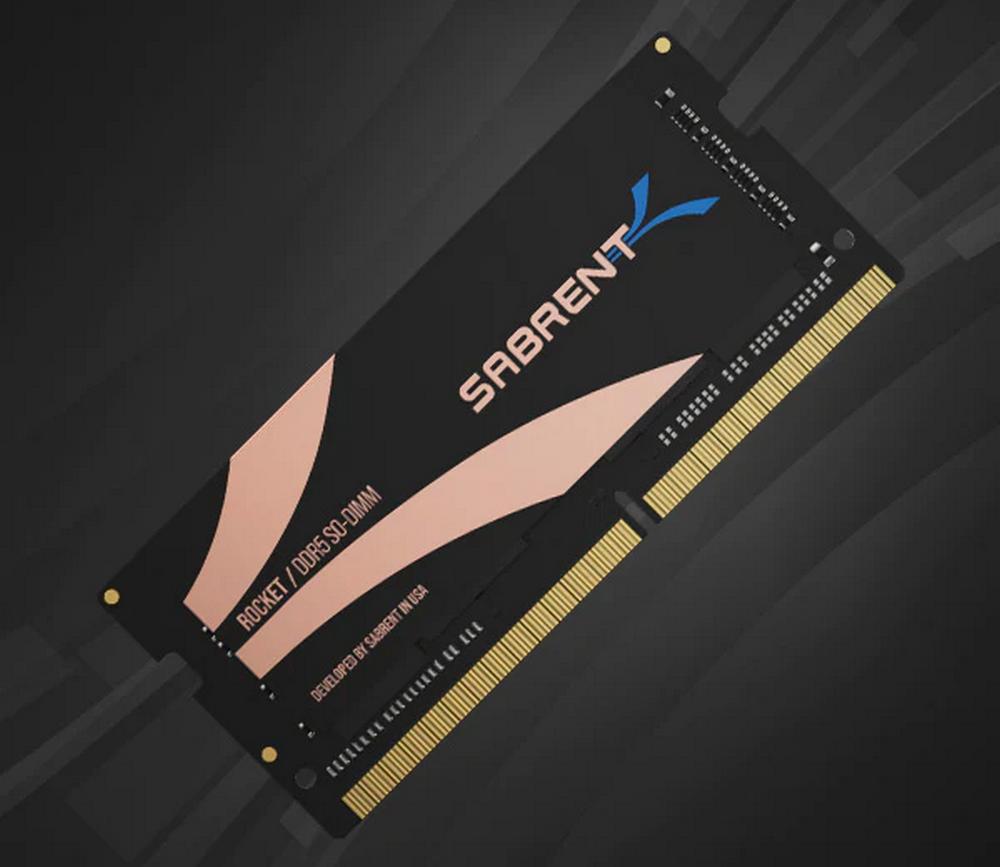 All DDR5 improvements are present here, such as on-die error correction technology (ECC), higher per-chip density, and on-board power management systems. Each module is cooled by a copper foil covering both sides, featuring Sabrent Black and Rose-Fog colour design.
Commenting on the launch, Sabrent states "it seems like DDR4 has ruled the roost forever. Finally, new motherboards and architectures have allowed memory to grow wings with the advent of DDR5. Improved clock speeds promise up to twice the bandwidth of DDR4, all with lower voltage for better efficiency."
"To further help with that last bit, DDR5 has on-board power management to reduce motherboard cost and complexity. This is particularly nice for all-new, powerful laptops and embedded devices," adds the manufacturer.
The Rocket DDR5-4800 SODIMM 16GB (SB-DR5S-16G) and 32GB (SB-DR5S-32G) single modules are listed for $179.99 and $299.99, respectively, backed by a five-year warranty after product registration. The 8GB (SB-DR5S-8G) model is not listed yet, and though UK pricing is yet to be confirmed, we expect the kits to filter through to Amazon UK in the near future.