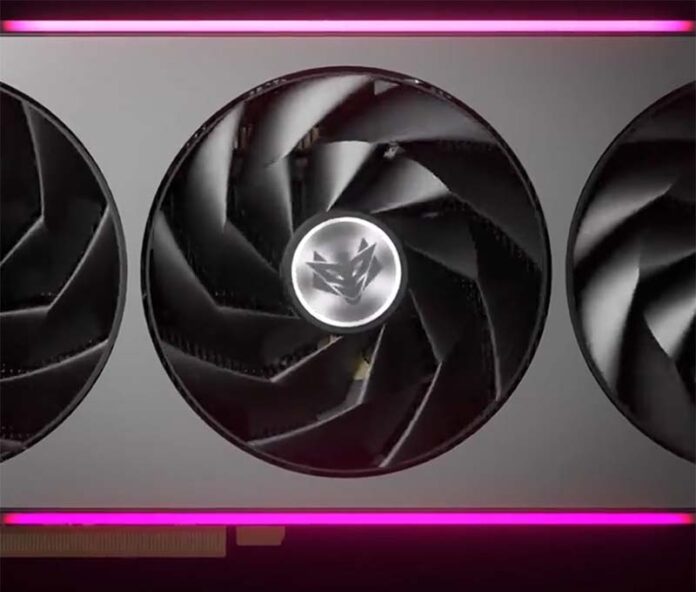 Everyone knows AMD will release Radeon RX 7900 XT and XTX cards on December 13. Partner cards are expected to follow a week or two later, according to rumours, and look rather attractive, going by Sapphire's Radeon RX 7900 Series Nitro teaser.
Said teaser shows an eight-second video with some of the most interesting and evocative illumination we've seen thus far. The Nitro variant features full-width RGB strips on the top and bottom, leading to a pleasant glow without going overboard on lighting multiple areas.
The video also shows the central fan spinning in the opposite direction to the outer duo, ostensibly to reduce turbulence, and if you're a fan – excuse the pun – of graphics cards past and present, the design is reminiscent of the angular Radeon VII card released by AMD in 2019.
Knowing MBA boards are costing $899 and $999 for the Radeon RX 7900 XT and XTX, respectively, with partner cards likely to be a little more expensive, there's plenty of room for AMD to manoeuvre its best GPUs below recently introduced GeForce RTX 4080.
It's a shame we won't see Sapphire's RX 7900 XT/XTX Nitro on December 13, but going by the cool looks, it may well be worth the wait.