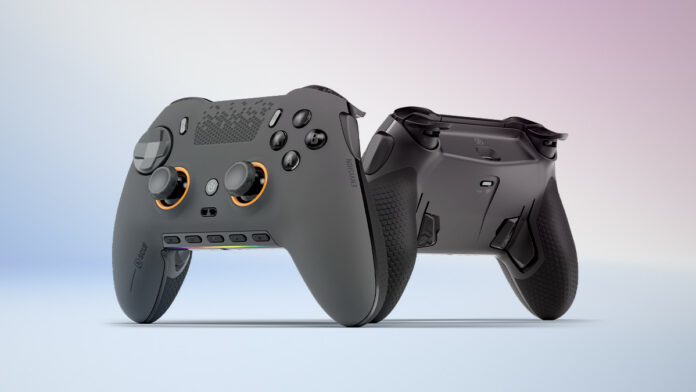 Corsair has announced the Scuf Envision PC controller featuring swappable face plates and mechanical switches.
The Envision controller will be available in two versions – a normal and a Pro, with the former offered only in black, whereas the latter comes in grey with black accents or white with grey accents. Both look fantastic, but I must say the grey/black Envision Pro has more style.
All models measure 165mm x 107.5mm x 63.5mm, with the basic one weighing 241g against 285g for the Pro. This discrepancy is due to the Pro's integrated battery which provides 17 hours of wireless gaming. Talking of which, Corsair claims 13.7m of range and 1,000Hz pulling rate thanks to its low-latency Slipstream technology.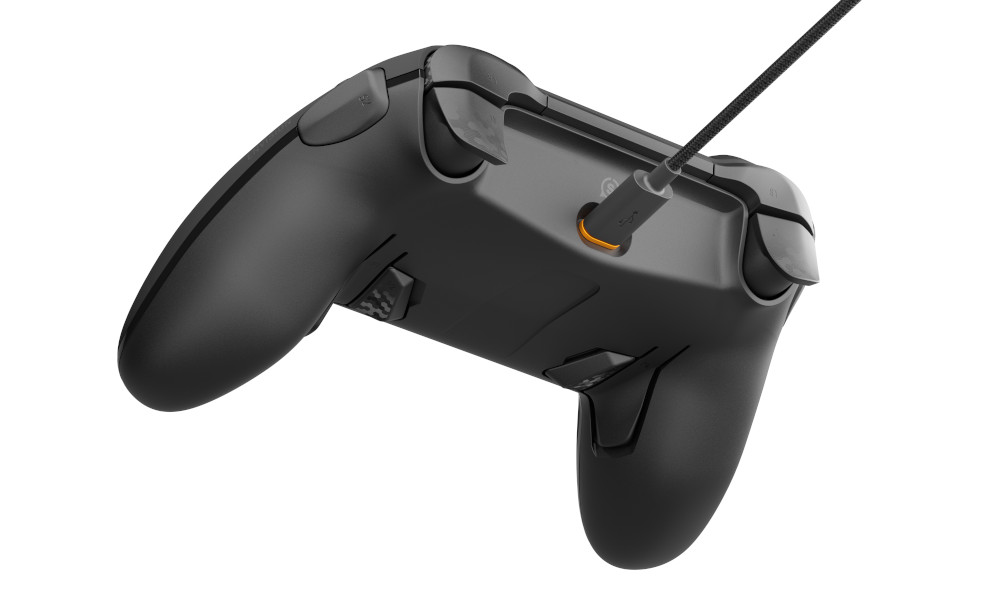 Both versions use Omron mechanical switches on the D-Pad and ABXY buttons for a great pressing feel, akin to a mouse click, the company says. They also feature a removable magnetic faceplate, different height and shape thumbsticks, plus rear and side (SAX) buttons. However, if you don't like these extra side and back buttons, you can easily replace or hide them with the included panels or remap them to avoid accidental presses.
In addition to the wireless connectivity, the Pro also gets adjustable trigger actuation distance – extremely handy for fps games, alongside improved anti-slip grips.
Unfortunately, the top area that looks like Sony's Dualsense touchpad seems to only be for style, which is a missed opportunity to add new functionality to PC gaming. But if you prefer the Xbox controller layout, you can find pretty much the same feature set on the Scuf Instinct controller for PC and Xbox Series consoles. Talking of which, the Envision controllers only support Windows 10 and newer.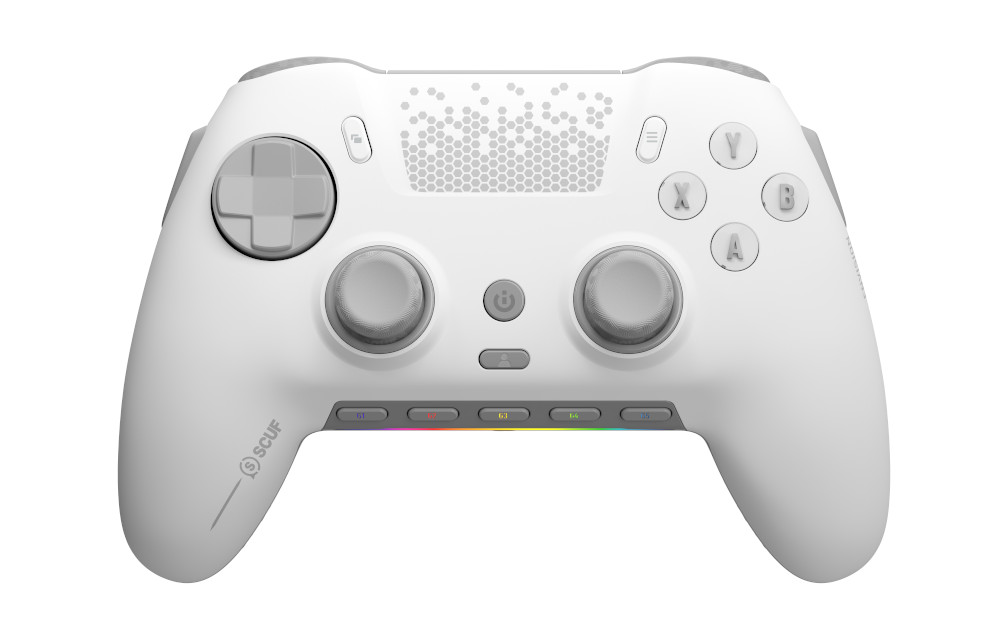 As expected from Scuf products, you can programme all 11 extra buttons – including five G keys – to suit your needs, from activating macros and muting the microphone to launching apps and skipping songs, before storing everything into one of three onboard profiles. Excellent, if you don't like having software running in the background.
The Envision also integrates seamlessly with Corsair's iCUE software, enabling you to customise thumbstick deadzones and trigger response curves, not to forget RGB lighting, from a single interface.
"Our vision is to provide PC gamers who choose to play with a controller the best possible experience in their favorite games," said Bertrand Chevalier, GM of SCUF Gaming.
The Scuf Envision and Scuf Envision Pro PC controllers start at £129.99 / $129.99 / €149.99 and £179.99 / $179.99 / €199.99, respectively, backed by a one-year warranty.