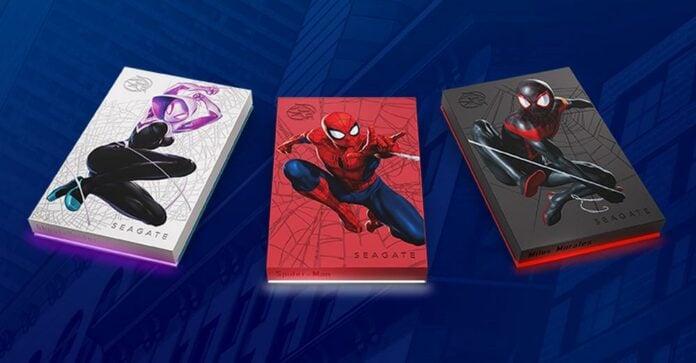 Seagate has partnered with Marvel to offer three further limited-edition FireCuda external hard drives emblazoned with a choice of Spider-Man, Ghost-Spider or Miles Morales.
Available in 2TB capacities, all models measure 14.5mm (L) x 80.0mm (W) x 122.5mm (D) and weigh 167g. Such dimensions are typical for an external HDD, but it's a shame so many of Seagate's special-edition drives continue to be reserved for older, mechanical tech. A Spider-Man external SSD would have been more befitting superhero status.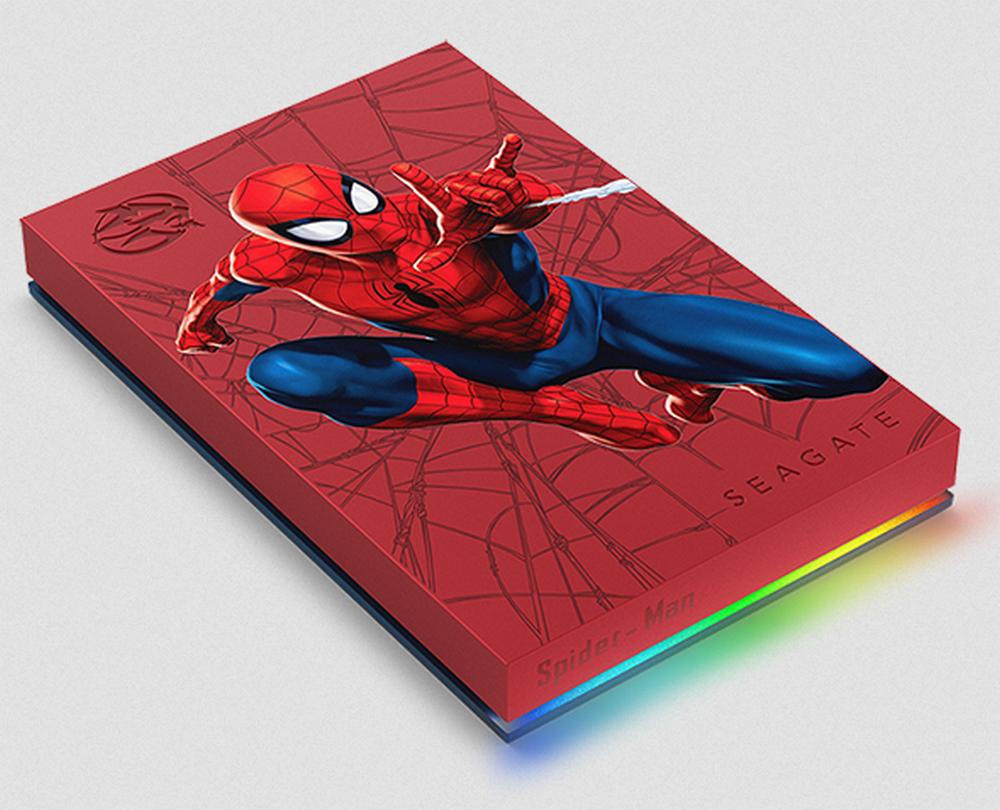 Compatible with PC, Mac, PlayStation, and Xbox, an obvious upside to the special edition FireCuda HDDs is ample space for backing up your documents and videos. And thanks to their USB 3.2 Gen 1 connection offering 5Gb/s, you can transfer files reasonably quickly; ideal for backing up large games.
While mechanical drives don't have enough throughput to saturate a USB 3.2 Gen 1 interface, they should be plenty fast for storage and video playback. If you plan to use these drives as additional space for your console or gaming PC, make sure to only install old games that doesn't need SSD bandwidth to load assets correctly.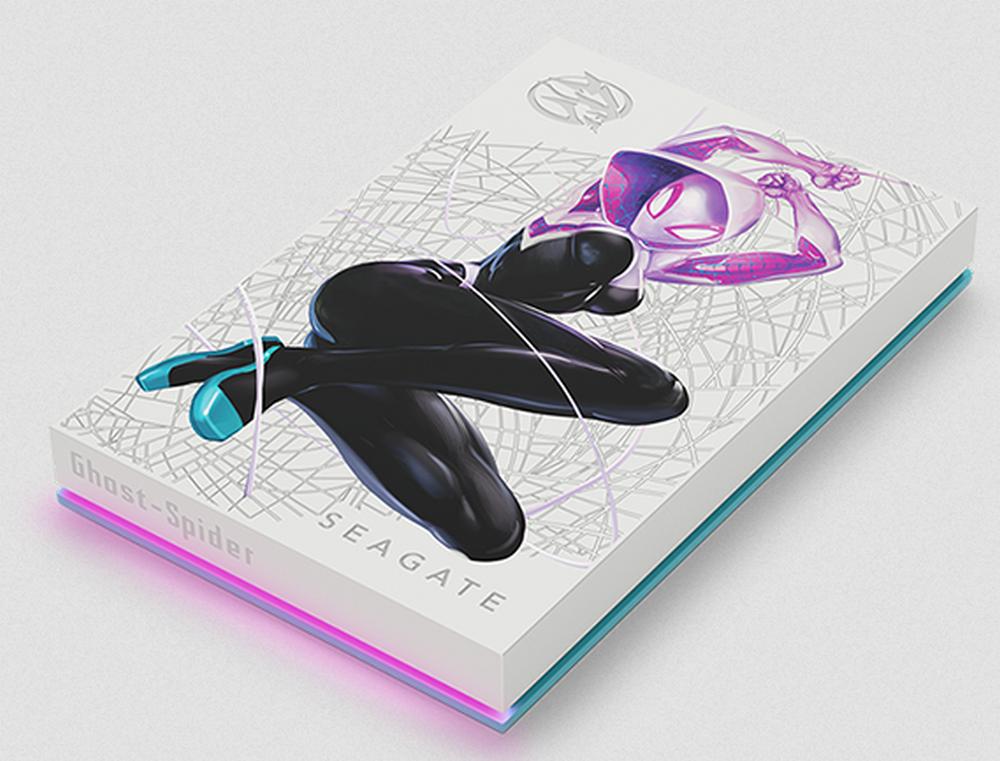 Three models are up for grab, Spider-Man, Ghost-Spider (Gwen Stacy), and Miles Morales. Each is illuminated with an RGB LED strip customisable via Seagate's Toolkit software. By default, Ghost-Spider LEDs are set to Pink, Miles Morales' to Red, and Spider-Man's to White. I would have gone with blue for the latter. It's hard to pick a particular model since all have great details, but if I had to choose, I would go with the Miles Morales variant.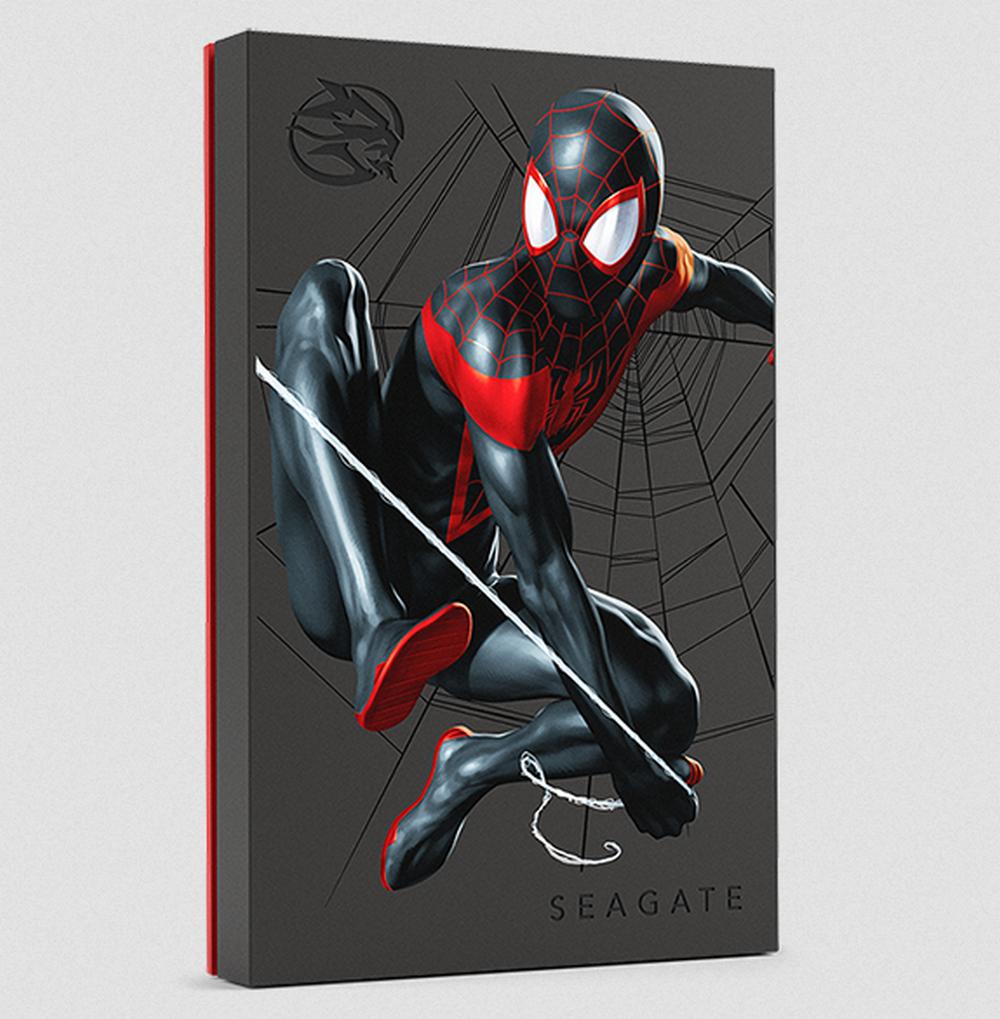 If superheroes aren't your jam, other special editions like Star Wars, Halo, Horizon Forbidden West and The Last of Us Part II already exist amid Seagate's growing collectable catalogue.
Backed by a one-year warranty and 12 months of Seagate Rescue Data Recovery Services, Spider-Man FireCuda external HDDs will set you back £109.99, which is a bit more than Star Wars editions at £95, and pricier still when compared to regular FireCuda drives starting at £75.