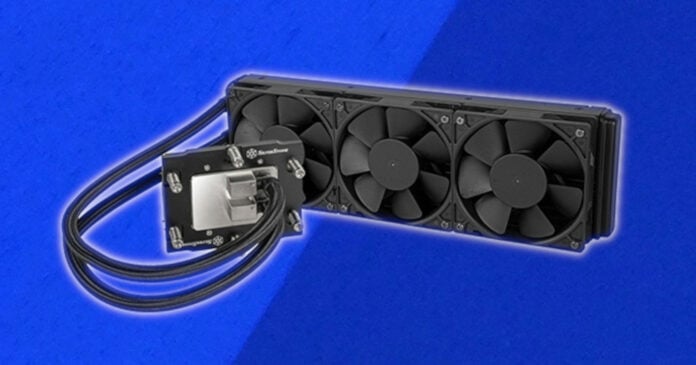 SilverStone has launched the XE360-SP5 360mm AIO liquid cooler ready to tame AMD's Epyc Genoa, Genoa-X, and Bergamo server CPUs.
Compatible with Zen-4-based Epyc processors, the XE360-SP5 is a performance-focused product that aims to cool the servers' massive core counts using a chonky micro-channel alongside enough surface area to cover the CPU. Just don't expect any RGB or eye-catching bling; this one is for professionals looking for the best cooling, first and foremost.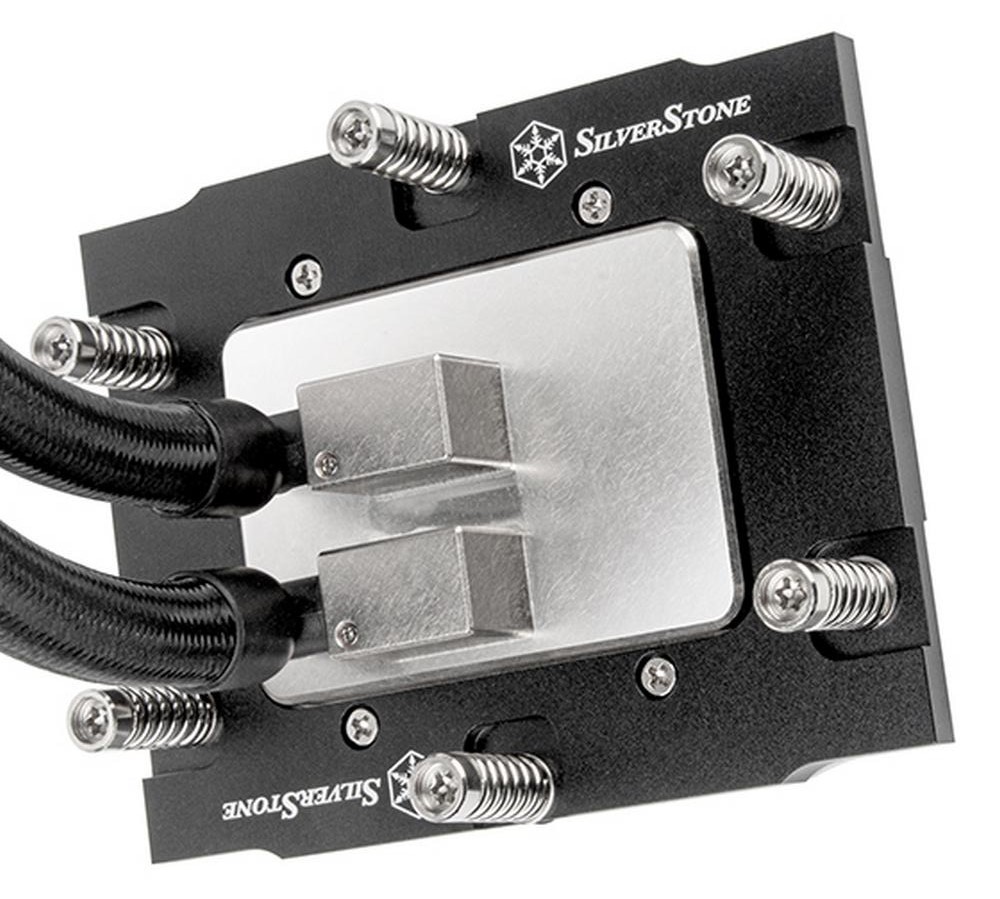 At the same time, don't let its bare design deceive you, as this cooler uses a 28mm-thick 360mm aluminium radiator – measuring 120mm (W) x 28mm (H) x 394mm (D) to be exact. This should allow it to soak up more heat than the 25mm or 20mm-thick radiators found in desktop AIO coolers. This is necessary, as we are talking about cooling monster chips housing up to 96 Zen 4 cores with a default power rating of reaching 400W. Even the Core i9-13900KS is no match.
Note that SilverStone also offers an identical cooler called XE360-4677 for Intel's LGA 4677 socket, in case you are operating Sapphire Rapids or Emerald Rapids Xeon processors.
To keep a low profile, the XE360-SP5 nickel-plated copper water block doesn't house a pump. Instead, the latter is located inside the radiator between the fins, driven by a three-phase six-pole motor and rotating up to 4,000rpm. A set of 460mm-long rubber tubes connects the CPU block and radiator.
SilverStone recommends disabling the PWM/DC mode of the header powering the pump from your motherboard's BIOS or setting the pump speed to 100 per cent.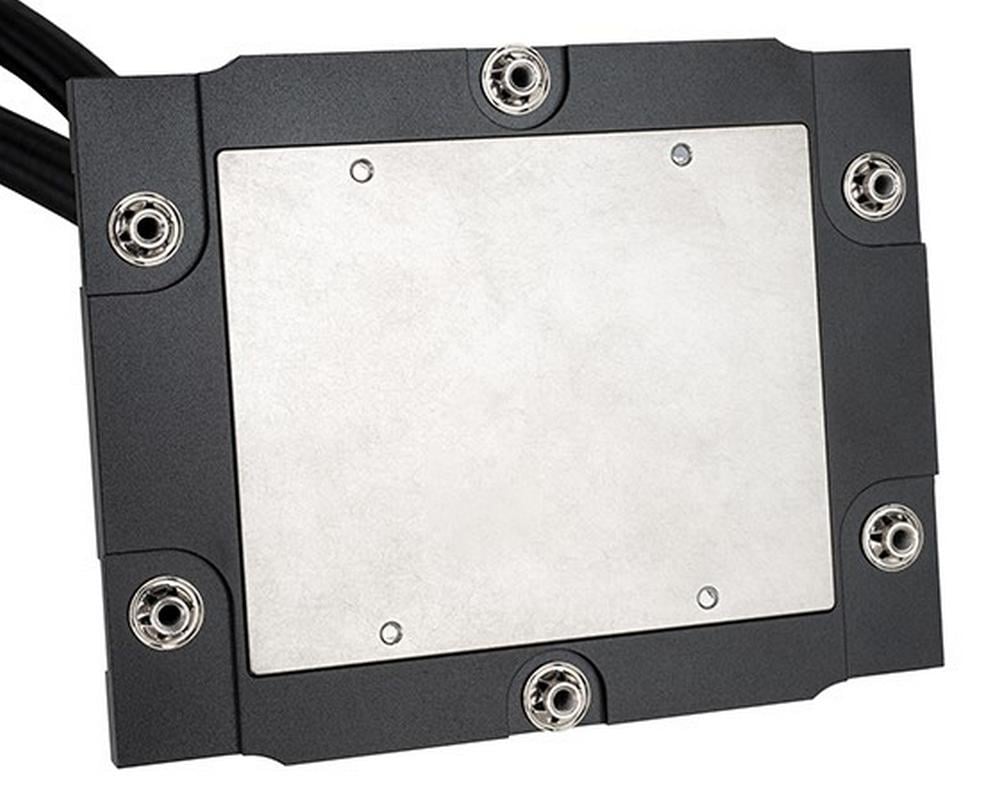 The radiator is cooled by three 120mm fans revolving from 600 to 2,800rpm, which at full throttle causes up to 46dBA of noise, 87.72CFM of airflow, and 3.09mmH₂O of pressure.
While SilverStone didn't disclose pricing for the XE360-SP5, we expect it to become available at around $325, like the Intel version.