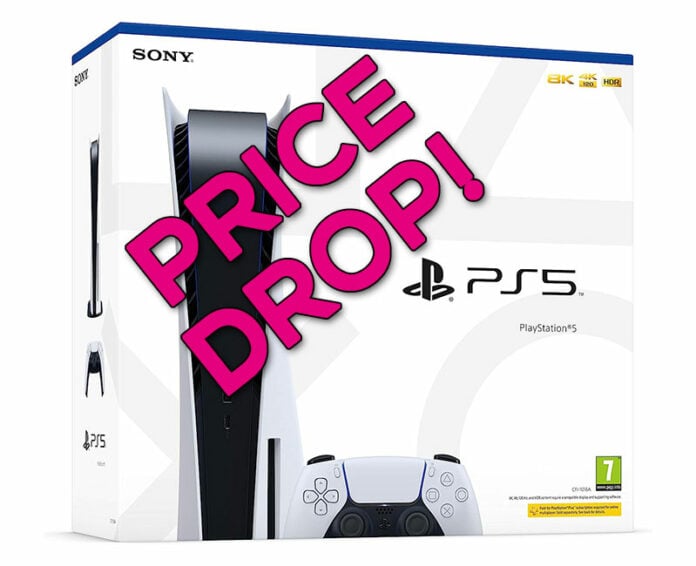 Sony PS5 console
---
"Experience lightning-fast loading with an ultra-high speed SSD, deeper immersion with support for haptic feedback, adaptive triggers and 3D Audio, and an all-new generation of incredible PlayStation games."
We earn a commission if you make a purchase, at no additional cost to you.
Remember when Sony PlayStation 5 was rarer than hen's teeth? Fortunately, such madness has long since passed. Availability is now as it should be, there are finally games worth playing, and most importantly, prices are coming down to agreeable levels.
Specifically, the full-featured PS5 console with disc drive has been reduced to £399 / $449 as part of Sony's summer promotion. The best-ever standalone price is available at Amazon, and represents a whopping £80 saving for UK buyers, but you will be need to be quick as Sony states the offer ends 10/08/2023.
Such a reduction renders the PS5 Digital Edition practically obsolete at £389 – you're really better off paying an extra £10 for the disc drive – and the entire PS5 ecosystem is looking a whole lot more favourable as a result of price cuts elsewhere.
High-capacity SSD upgrades are cheaper than they've ever been – the 2TB Crucial P5 Plus is a prime pick – and if you need an extra joypad, the innovative DualSense wireless controller is also back down to its lowest price of $49 / £39. Bargain.
DualSense controller
---
"Discover a deeper, highly immersive gaming experience1 with the innovative PS5 controller, featuring haptic feedback and dynamic trigger effects, and a built-in microphone, all integrated into a comfortable design."
We earn a commission if you make a purchase, at no additional cost to you.
Whether or not these prices become commonplace remains to be seen, but Sony's aggressive stance puts the upcoming 1TB Xbox Series S in a tight spot at £299. While we've a soft spot for Microsoft's tiny entry-level system, the PS5 is a significantly more powerful beast, intended for high-speed, high-quality 4K thrills, and at £399 becomes an excellent choice for console gamers.
Club386 is always on the lookout for unmissable PC component bargains. Follow on Twitter or Facebook to stay up to date with the latest deals, and subscribe to our free weekly newsletter to be kept abreast of all the developments in the world of tech.