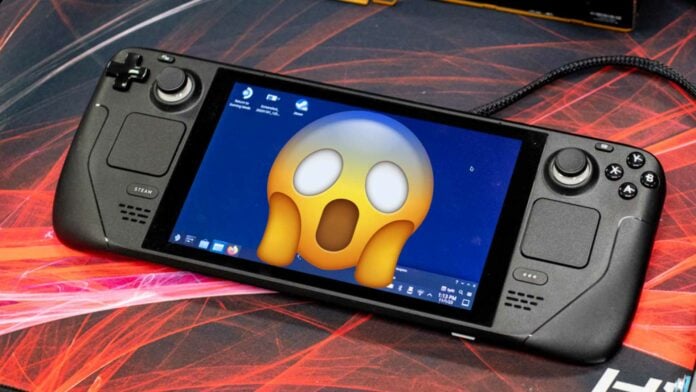 Usually, the Steam Deck comes with a maximum of 512GB storage out of the box. Any more than that, and it's all about mods. Storage Review has obliterated the limitations of the handheld gaming PC by connecting a massive 61TB SSD using an adapter card and some extra power.
Many have attempted various ways of modifying their Steam Deck, from cooling to GPU upgrades. Storage Review took things a step further by hooking a massive 61.44TB enterprise SSD to Valve's portable machine. In case you're wondering, this storage solution costs at least five times the price of a Steam Deck.
Aside from its large U.2 15mm size compared to the Steam Deck, Solidigm's P5336 SSD also needs more power to operate than Valve's machine could deliver. This is why it needs an external power source, like a Corsair RM850e PSU.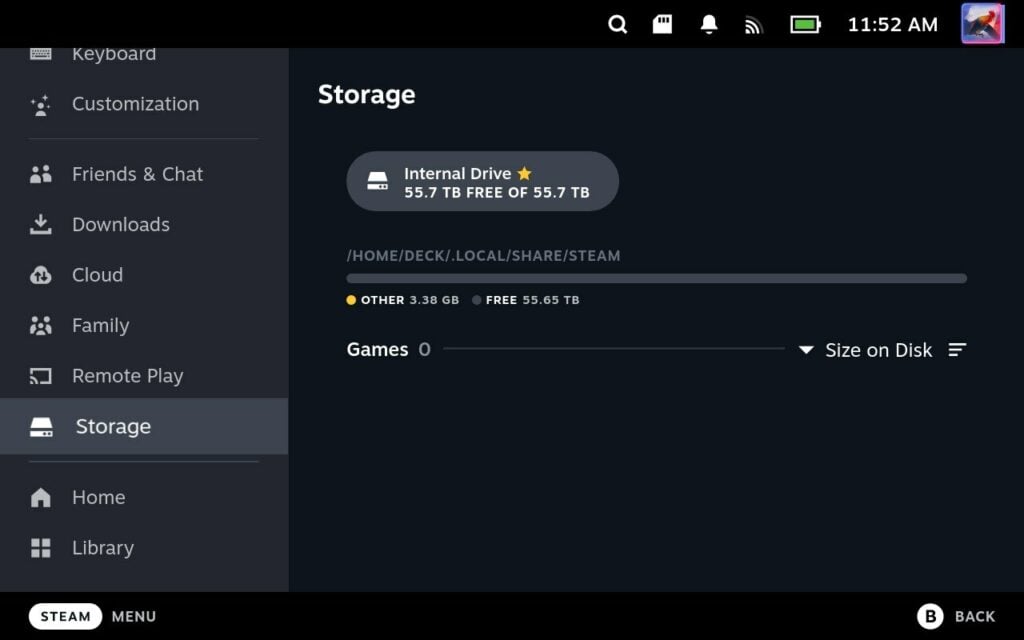 Powered and connected to the Steam Deck via an M.2 to U.2 adapter in place of the original drive, the machine quickly detected the massive storage upgrade without additional software or hardware modifications. After formatting the drive and re-installing the system, Storage Review had some 55.65TB of free storage to play with. Even enthusiasts' desktop PCs don't have this many gigabytes.
Even though Solidigm's P5336 packs QLC NAND, which is slower than TLC we used to see on desktop products, it's still fast enough for the Steam Deck. It saturates the device's PCIe Gen 3 x4 interface, delivering 3,603MB/s sequential read and 2,863MB/s sequential write. The P5336 can be faster on a machine rocking Gen 4 PCIe.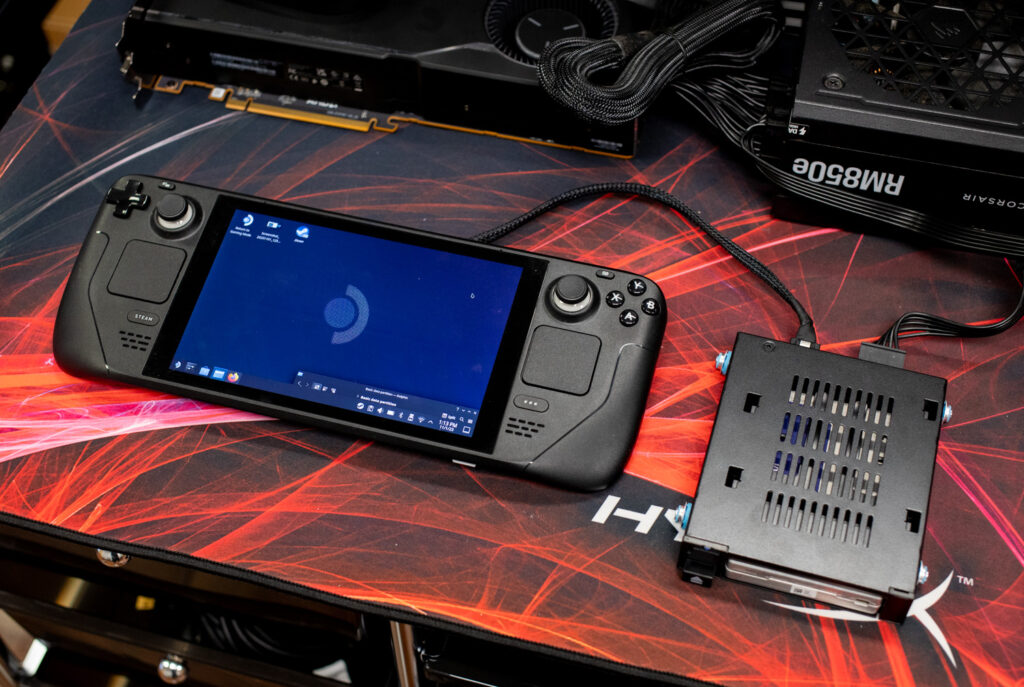 I don't know about you, but this much storage is a problem for me. I would install so many games that I'd have terabytes' worth of updates every time I boot the Steam Deck. Jokes aside, this modification gives us a glimpse at future consumer storage devices that hopefully fit inside a small chassis and don't require much power to run.
Needless to say, this is more of an experiment than an actual daily usable modification. Even if you had one of these drives, the fact that you need external power makes it impractical for a portable device like the Steam Deck.
In the meantime, upgrading the internal SSD to a 2TB model should be enough for most users. You can even get a couple of microSD cards to keep less used or old games in.