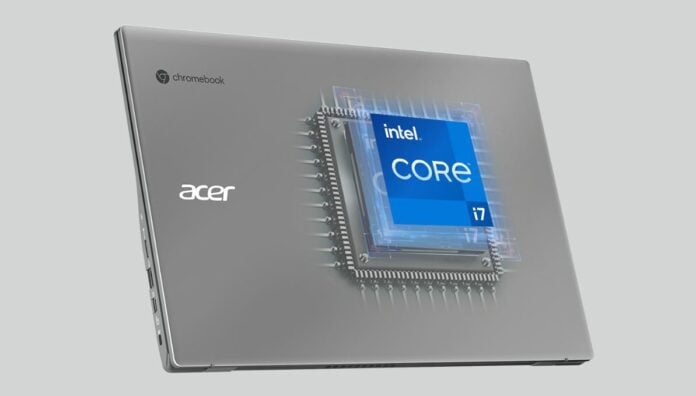 First shipped over 10 years ago, Chromebooks – laptops running the Linux-based Chrome OS operating system – have been popularised as low-cost solutions for web-based applications.
Over time, though, Chromebooks have become more powerful through better hardware and adoption of Android and full-fat Linux operating systems.
There's some good news for Chromebook gaming aspirations as companies are working towards supporting Steam, according to a 9to5Google story.
A code change over the weekend reckons the following laptops will be the first to support gaming on Steam.
Acer Chromebook 514 (CB514-1H)
Acer Chromebook 515
Acer Chromebook Spin 713 (CP713-3W)
Asus Chromebook Flip CX5 (CX5500)
Asus Chromebook CX9 (CX9400)
HP Pro c640 G2 Chromebook
Beefier specs
As these are positioned as gaming Chromebooks first and foremost, minimum hardware requirements are steeper. Perusing further shows the specification "matches i5 and i7 of the 11th generation and up" and "kMinimumMemoryBytes = 7 * kGibi;" hinting at 7GB of system memory and helmed by a relatively new Intel Core processor.
There's no mention of a dedicated graphics card, but it's a safe play to assume a gaming Chromebook will feature a recent model from either AMD or Nvidia. Who knows, we may even see the first Intel Arc dGPUs make an appearance.
Pushing up the hardware specs will result in a higher price, taking away one of the tenets associated with Chromebooks. As of now, a mid-spec Acer Chromebook 514 costs £500, and that's with integrated graphics, 8GB of RAM and a 128GB SSD. How much more for a fully-fledged gaming model?
Jumping on the back of excitement stirred by Valve's Steam Deck, perhaps now is a good a time as any to release Chromebooks able to access thousands of games.