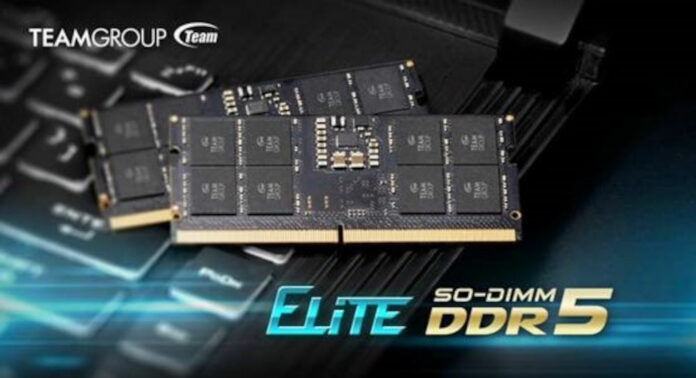 Memory brand TeamGroup unveils new DDR5 SO-DIMMs featuring high-density sticks and on-die ECC.
Available in 8, 16 and 32GB single-channel sticks, or 16, 32 and 64GB dual-channel kits running at 4,800MT/s frequency with a CAS 40 (CL40-40-40-77) latency, TeamGroup's DDR5 should be fast enough to separate itself from older DDR4. For reference, if we are talking Jedec official specs, then these DDR5 modules are 50 per cent faster compared to DDR4 3,200MT/s.
Using DDR5 262-pin non-ECC unbuffered DIMMs at 1.1V, with 30 x 70mm dimensions and no heatsink, ensures wide compatibility covering NUCs, laptops, ultrabooks and more. The 1.1V operating voltage may consume less juice on battery-powered devices, too.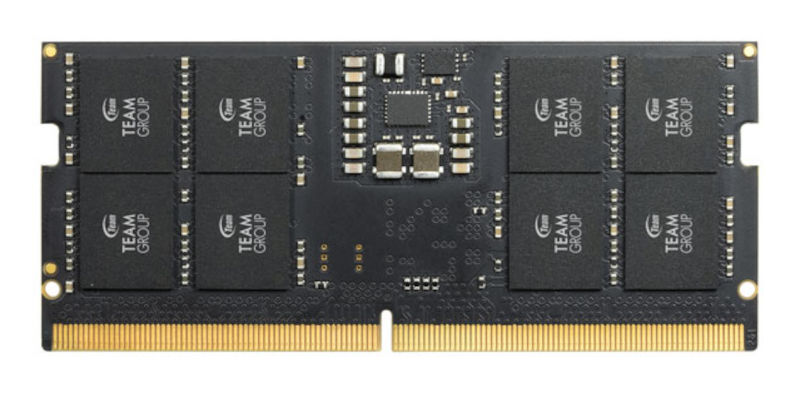 The increased data transfer bandwidth should suffice any use case, while on-die ECC takes care of any errors in the background, if paired with compatible hardware, of course.
Interested? The Elite DDR5 SO-DIMMs will set you back $69.99, $139.99 and $275.99 for the 8, 16 and 32GB sticks, respectively. Or $139.99, $279.99 and $549.99 for the 2x8GB, 2x16GB and 2x32GB kits. All of which enjoy TeamGroup's lifetime warranty, with availability scheduled for mid-April 2022.
Got a shiny, new laptop featuring Intel technology and DDR5? These kits may be just the ticket for boosting performance a few points.