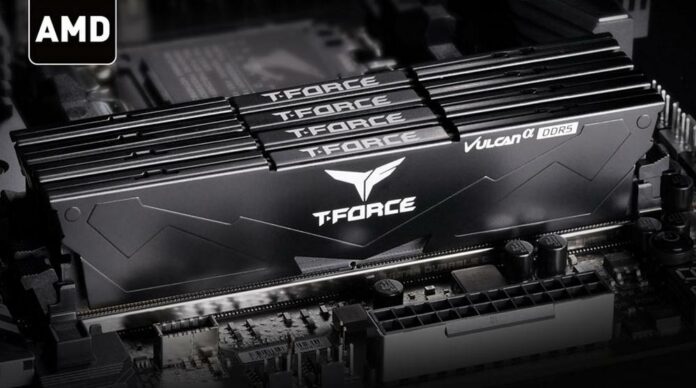 TeamGroup has announced T-Force Vulcanα (alpha) DDR5 memory for AMD's AM5 platform with speeds up to 6000MT/s CL38 and EXPO technology support.
AMD Ryzen 7000 processors will be available soon and with them a heap of new optimised memory kits. Today is TeamGroup's turn to unleash its T-Force Vulcanα modules featuring a simple and compact design using short aluminium heatsinks thanks to the absence of RGB lighting.
Two tints are up for grabs, black or red, each available in the following specs:
| | | | |
| --- | --- | --- | --- |
| Frequency | 5,200MT/s | 5,600MT/s | 6,000MT/s |
| Latency | 38-40-40-84 | 40-40-40-84 | 38-38-38-78 |
| Capacity | 8GB or 2x8GB | 16GB or 2x16GB | 16GB or 2x16GB |
| Bandwidth | 41,600MB/s | 44,800MB/s | 48,000MB/s |
| Voltage | 1.25V | 1.2V | 1.25V |
Those of you who follow the news will know that the most interesting kit out of the bunch is undoubtedly the DDR5-6000 CL38, since its frequency aligns with the Ryzen 7000 memory sweet spot. AM5 motherboards hosting X670E, X670, B650E, and B650 chipsets should all work perfectly.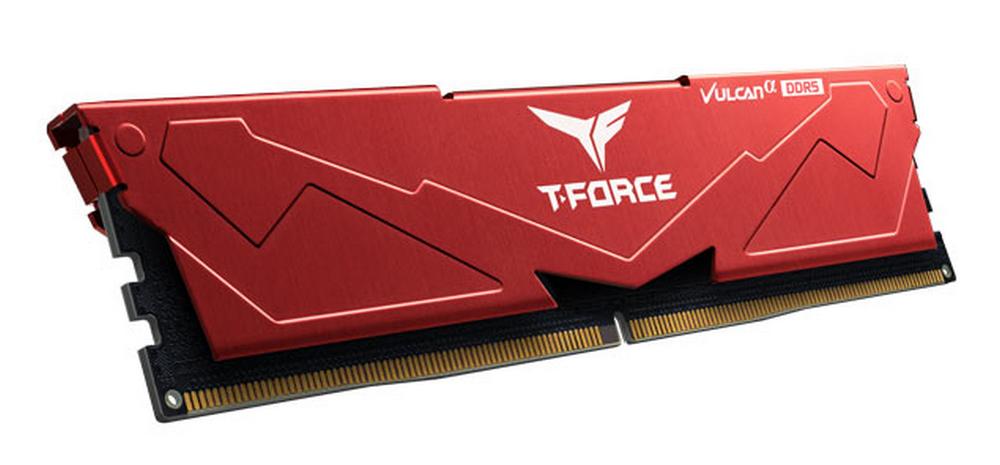 The Vulcanα RAM modules are compatible with AMD's EXPO (EXtended Profiles for Overclocking) technology which (like XMP) offers a one-click overclocking for your memory, thus allowing you to squeeze more performance from your PC without having to manually tinker with frequency, timings, and voltage.
"T-Force Vulcanα U-DIMM DDR5 has selected a high-quality IC die that has undergone comprehensive compatibility and reliability testing to ensure an OC memory that delivers both stability and compatibility." Said TeamGroup. The brand also states "Vulcanα DDR5 Memory has passed compatibility and reliability testing from major motherboard manufacturers including ASRock, Asus, Biostar, Gigabyte, and MSI."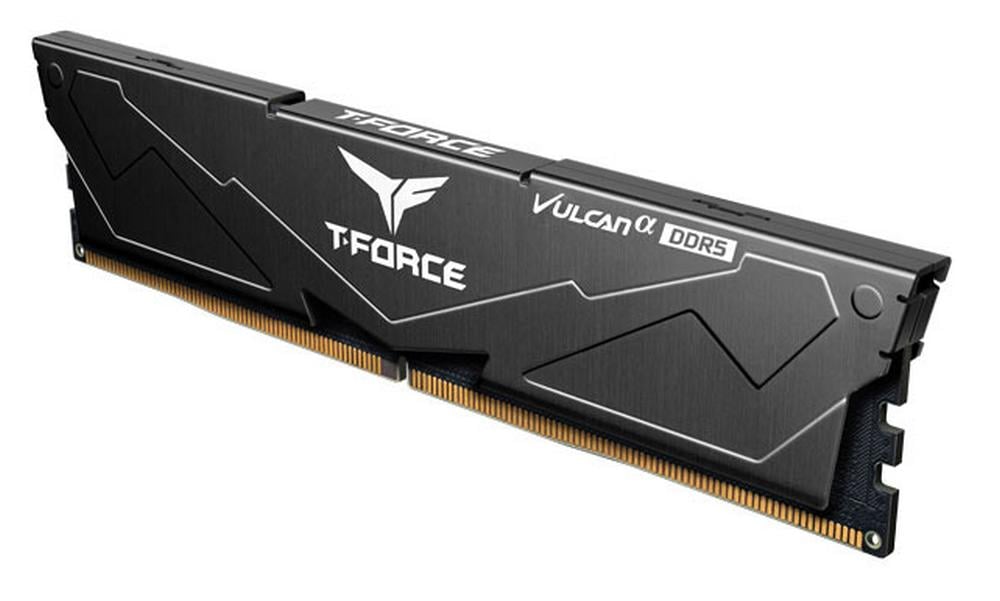 Finally, TeamGroup's T-Force Vulcanα DDR5 include power management integrated circuit (PMIC), plus on-die ECC with IC error detecting and correcting features to enhance the reliability of data while providing stable and reliable overclocking performance, according to the manufacturer. Just do not confuse this with end-to-end ECC, which needs compatible motherboards and CPUs to function.
All models are backed by a lifetime warranty, however pricing and availability is yet to be disclosed. We imagine we won't be waiting long now that AM5 is just around the corner.