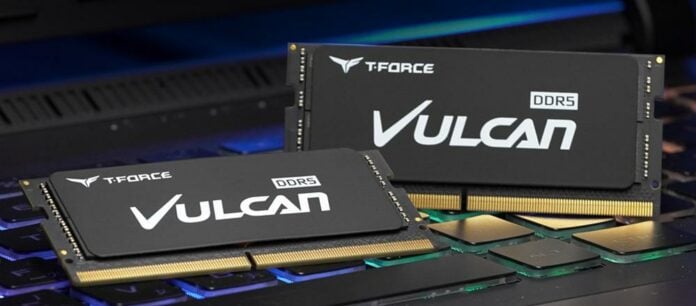 TeamGroup has announced its T-Force Vulcan SO-DIMM DDR5 memory for laptops and compact, high-performance PCs.
The T-Force Vulcan will be offered in 1x16GB, 2x16GB, 1x32GB, and 2x32GB sizes, all running at 5,200MT/s with 1.1V operating voltage and 38-38-38-84 timings. Each module measures 30mm (H) x 70mm (L) x 3.7mm (W) and cooling is aided through a graphene heat spreader. The same thermal solution is found on the T-Force Cardea Z540 PCIe 5.0 SSD and is becoming a staple of TeamGroup's products.
Even though these kits are not as fast as their desktop counterpart, upgrading a laptop from a base 4,800MT/s to these 5,200MT/s should net a nice bump in performance – assuming the software/game can leverage it. Not to mention the extra capacity offered by a 64GB kit, meaning the OS should recur less to pagefiles, thus improving the snappiness of the system.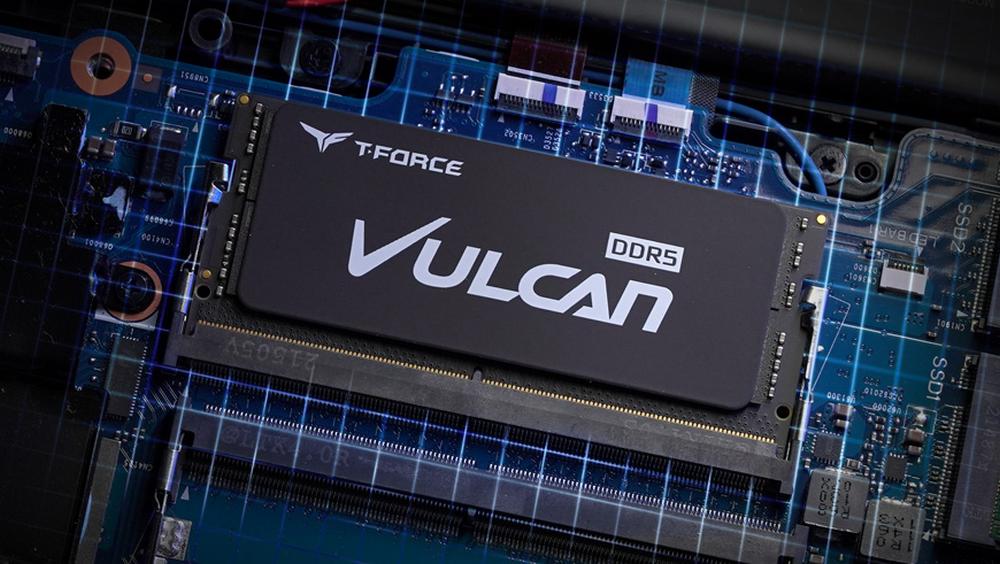 Being DDR5, these modules include a power management IC chip and On-die ECC error-correction mechanisms to ensure efficient and bug-free operation.
While all kits are backed by a lifetime warranty for that added peace of mind, TeamGroup didn't specify any pricing, only announcing a global release at the end of April. With that said, looking at the rare available DDR5 kits at this speed, we could expect pricing around £300 for the 64GB kit, half that for the 32GB kit, and so on.