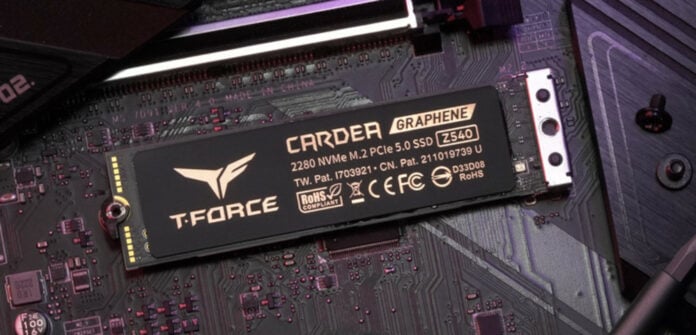 TeamGroup has thrown its hat into the PCIe 5.0 storage ring with the launch of a 2TB T-Force Cardea Z540 M.2 SSD promising exceptional sequential speeds without the need for oversized cooling.
The Z540 uses an M.2 PCIe 5.0 x4 connection and supports the latest NVMe 2.0 protocol, allowing it to reach read and write speeds of up to 12,000MB/s and 10,000MB/s respectively, leaving PCIe 3.0 and 4.0-based drives in the dust when it comes to sequential throughput.
While TeamGroup hasn't divulged the type of memory and controller used, at these speeds and durability (1,400 TBW), it's probably 3D TLC NAND. Similarly, the manufacturer has indicated the presence of a DRAM cache, without revealing its exact amount and speed. We assume 2GB of DDR4.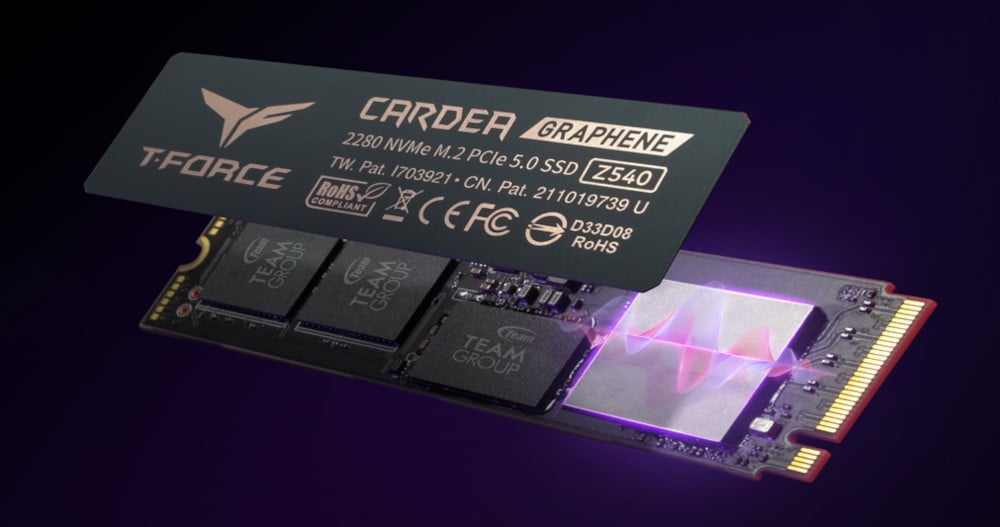 Regarding random performance, we have 1,400,000 read IOPS against 1,500,000 write, which is good but not extravagant; current PCIe 4.0 SSDs like Samsung's 990 Pro rock equivalent values.
What also resembles PCI 4.0 drives is the cooling system. Unlike Corsair and Gigabyte, TeamGroup has managed to avoid massive or active coolers for its PCIe 5.0 SSD while keeping high speeds simply by using its existing 1mm-thick graphene heat spreader. This allows the Z540 to be installed under any motherboard heatsink thanks to its total thickness of 3.7mm.
Interestingly, based on T-Force Lab's internal testing, the operating temperature of the Z540 SSD when combining the graphene heat spreader and a motherboard heatsink was 3 to 5°C lower than using the motherboard heatsinks alone. Sounds promising, but there is a possibility of performance throttling, as the Z540 is said to have intelligent thermal regulation technology with built-in temperature sensing capable of automatically adjusting speeds to prevent overheating.
The T-Force Cardea Z540 M.2 PCIe 5.0 2TB SSD will be available from Q2 2023 at $499.99 (MSRP), backed by a five-year warranty.