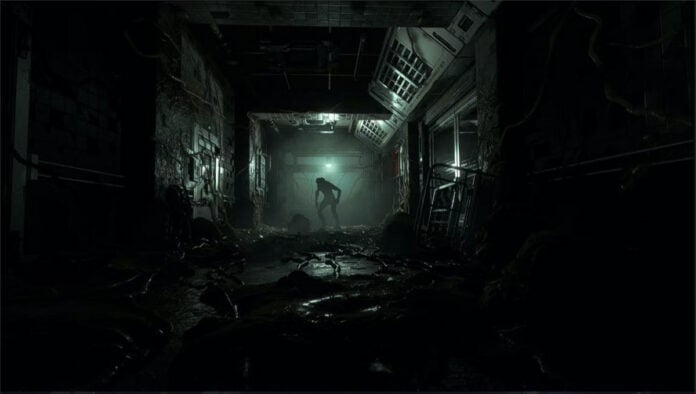 The Callisto Protocol hits the streets today, and like many other hotly-anticipated titles of late, requires hefty PC specs to run at its utmost best. Let's take a gander, shall we?
Like any classic psychological horror film, it starts out quite innocent. Minimum PC requirements are what gets you through the door and as such, unsuspecting victims are going to need either an Intel Core i5-8400 or an AMD Ryzen 5 2600 mated with 12GB of RAM. Regarding graphics cards, nothing less than a Nvidia GeForce GTX 1060 or AMD Radeon RX 580.
That's manageable, you tell yourself, and kicking it up a notch, the recommended specs don't seem too scary, either. CPU recommendations list an Intel Core i7-8700 or AMD Ryzen 5 3600 paired with 16GB RAM, and graphical prowess requires an Nvidia GeForce RTX 1070 or a Radeon RX 5700. Slightly hot under the collar, yet still breathing.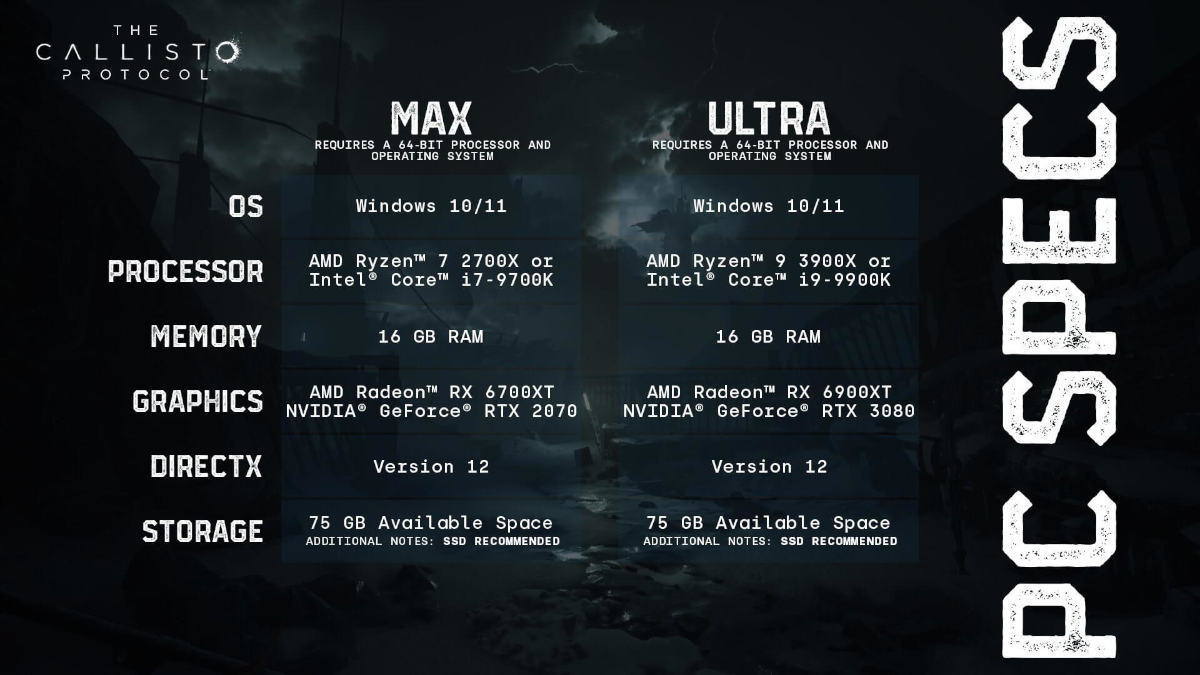 However, here's the jump-scare you never expected, parental guidance is advised. While processor specs are not entirely unreasonable, featuring a AMD Ryzen 7 2700X or Intel Core i7-9700K, Steam's top-most GPUs just won't cut it, and at maximum settings you're going to require an AMD Radeon RX 6700 XT or Nvidia GeForce RTX 2070. Eyes wide shut yet? Well, Ultra/RTX mode not only needs a hefty AMD Ryzen 9 3900X or Intel Core i9-9900K processor, but requires last-generation's most powerful cards, including either the AMD Radeon RX 6900 XT or Nvidia GeForce RTX 3080. Whew! Now that's horrific.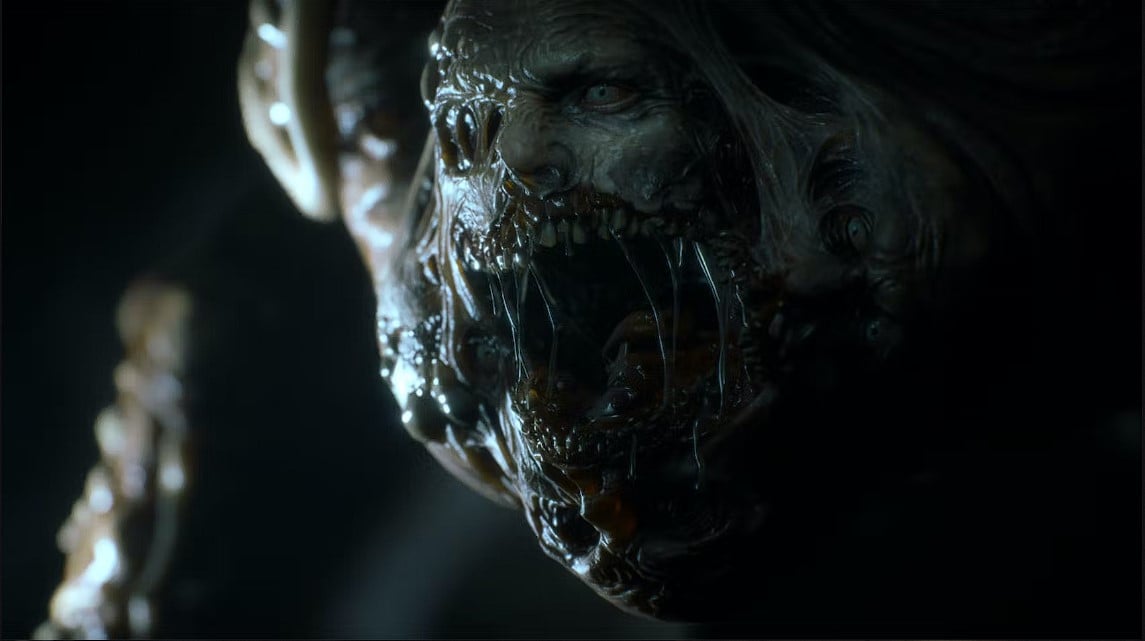 All jokes aside, Callisto Protocol is basically a spiritual successor to the Dead Space franchise, and is headed by none other than franchise co-creator and horror visionary Glen Schofield and his team at Striking Distance Studios. You can expect blood, guts, gore and everything in between, with classic Dead Space-inspired gameplay, themes and alone-in-space-with-a-bunch-of-crazies setting.
Of course, most modern-day machines will most likely play the game well, even if you have to lower a few settings to increase FPS, making system requirements merely a suggestion. If you're interested, the game is available on PlayStation 4 & 5, Xbox One, Xbox Series X|S, and PC.
Additionally, new AMD Radeon graphics card owners should make sure to redeem a free copy of the game as part of the recent AMD Raise The Game bundle. Happy hiding.