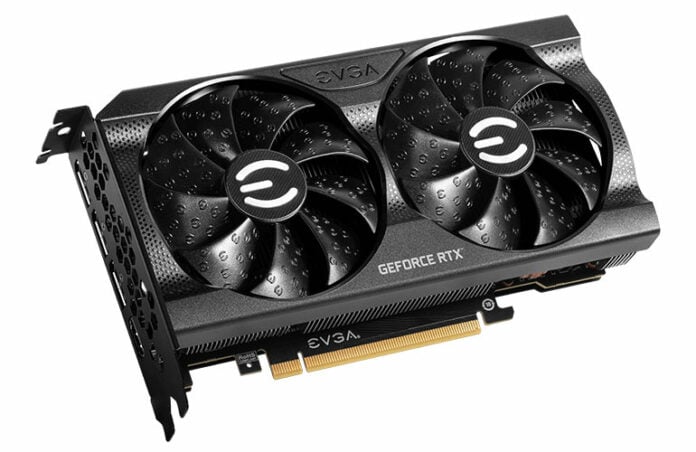 Nvidia's GeForce RTX 3050 is nearly upon as and Team Green must be in a confident mood because reviews are scheduled to become available 24 hours prior to launch.
Always a good sign, but it turns out you don't need to wait that long to get an idea of how the latest baby Ampere performs. The folks over at VideoCardz have already published a range of 3DMark benchmark results, and performance is right where we'd expect it to be.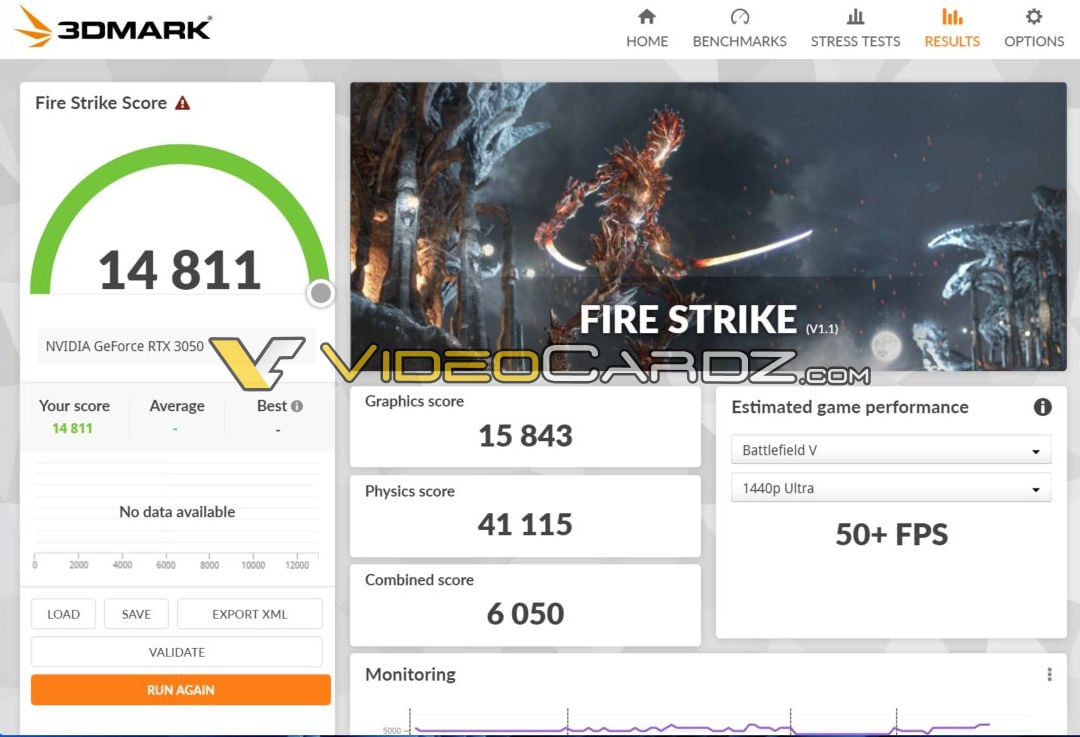 A graphics score of 15,843 in the popular 1080p Fire Strike test puts the RTX 3050 ahead of AMD's Radeon RX 6500 (15,260) and just behind the best 16-Series GPU from 2019, GeForce GTX 1660 Ti (16,774).
The preliminary performance results are less rosy when compared to the next GPU in Nvidia's stack. RTX 3050 was found to be 23 per cent slower than the RTX 3060 etched from the same GA106 die, and that deficiency grows to almost 30 per cent in the more demanding 1440p Time Spy test.
The numbers are nonetheless encouraging for high-quality 1080p gameplay at the supposed $250 SEP. With cryptomining performance expected to be terrible, is it too soon to get excited about a latest-gen card that's both affordable and available to buy? Perhaps, but we live in hope.