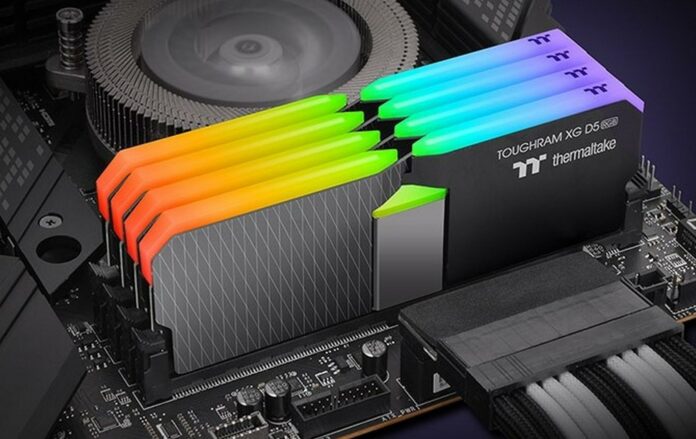 Thermaltake has announced the ToughRAM XG RGB D5 DDR5 RAM series reaching impressive 8,000MT/s speeds. It's a frequency worthy of high-end system owners looking for best performance and aesthetics.
Available in 32GB (2x16GB) kits, the ToughRAM XG RGB D5 is Thermaltake's answer to the ever-growing need for faster memory. In particular, it'll feed memory sensitive applications, improve iGPU performance, or simply help build a no compromise work/gaming machine.
The ToughRAM XG RGB D5 series is adding two new high-speed choices, 7,600MT/s and 8,000MT/s. Each will be offered in two styles, a half-white/light-grey, and a half-black/dark-grey. Both include 16 addressable RGB LEDs with eight customisable sections.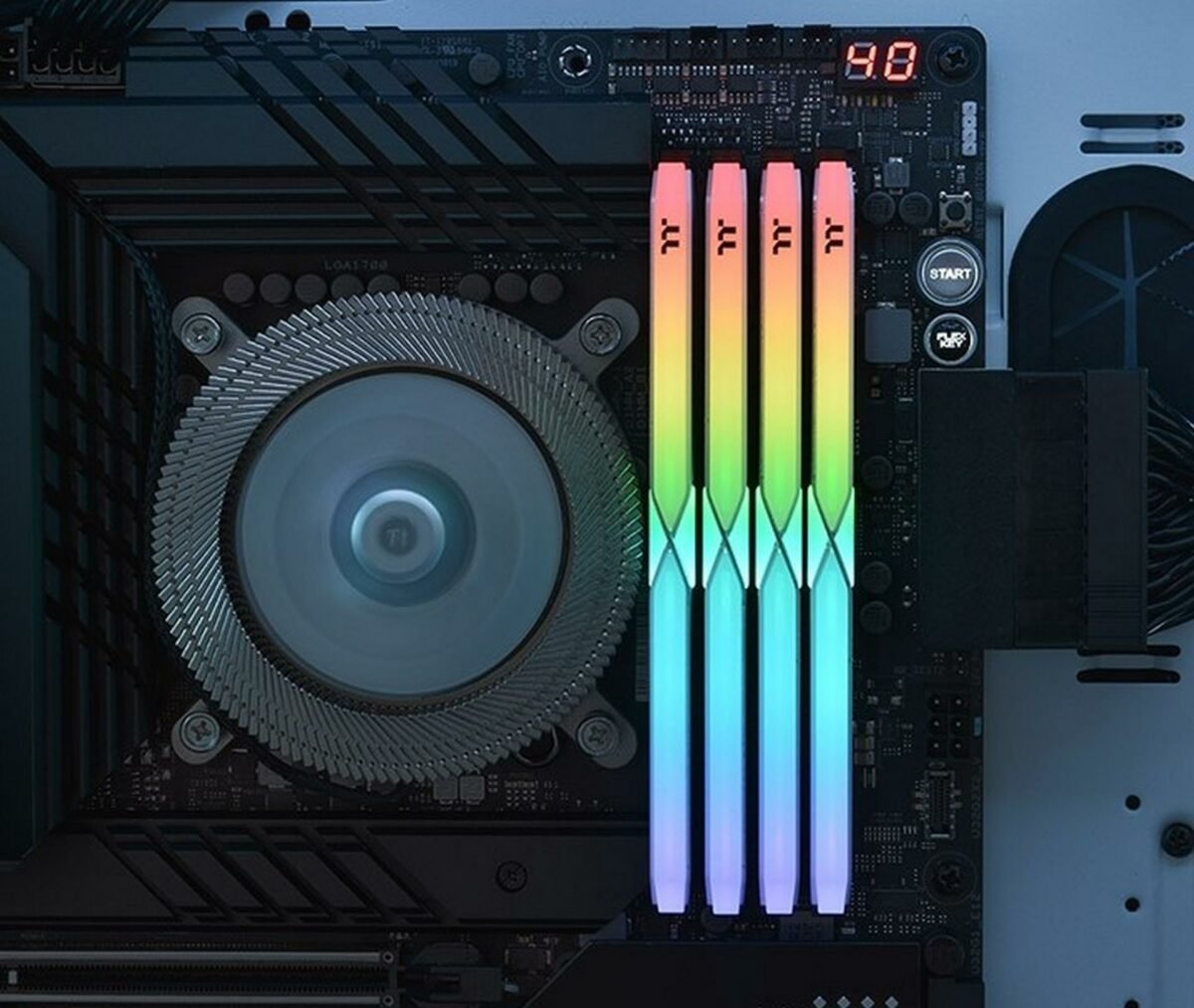 The 7,600MT/s kits have 38-48-48-84 timings running at 1.45V. The 8,000MT/s kits clock at 38-48-48-128 latencies using 1.5V. As usual, you can use Intel XMP 3.0 to enable these specs with a click of a button in your motherboard's BIOS.
Talking of which, such high speeds may require quality boards to work, so make sure yours can handle it before jumping on one. Same for CPUs, as these are likely to be better handled by Intel's latest Core i9-14900K.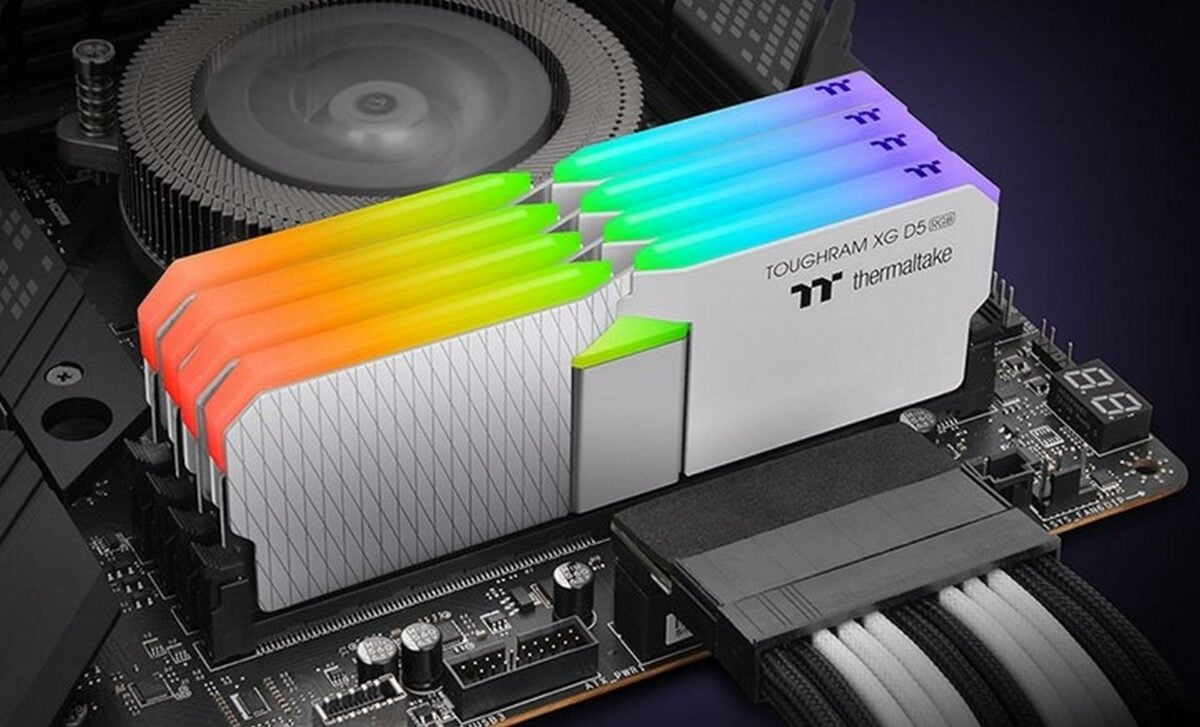 That said, if you're not chasing the highest frequency possible, the ToughRAM XG RGB D5 comes with speeds as low as 5,600MT/s. This means you can get the same look without breaking the bank.
While Thermaltake didn't share pricing for these kits yet, we can expect a hefty price tag for the 7,600MT/s and 8,000MT/s modules. After all, the much slower ToughRAM XG RGB D5 DDR5-6000 cost £250. Fortunately, you do get a lifetime warranty, which makes it a little easier to swallow.