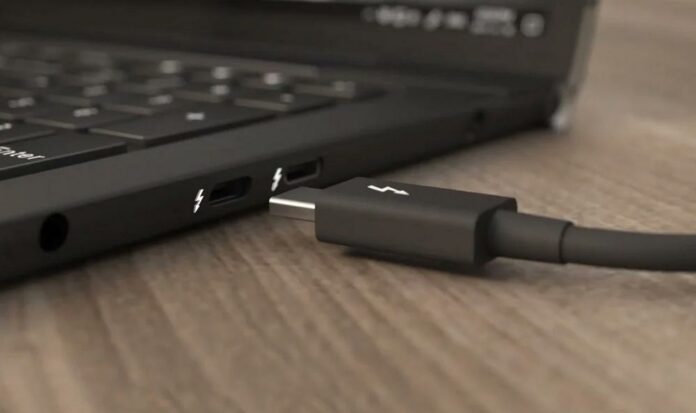 Thunderbolt 5 specs and features have been leaked, boasting up to 120Gbps bandwidth and supporting multiple 8K displays while maintaining compatibility with other standards.
This new version carries four 40Gbps lanes, able to be evenly distributed to transmit 80Gbps and receive 80Gbps – using two lanes each, or in a bandwidth boost configuration which uses three lanes to send up to 120Gbps and one to receive 40Gbps. This allows Thunderbolt 5 to handle up to three 4K 144Hz displays, two 6K, or two 8K simultaneously via a single connection, even leaving room for data transfer to external storage devices.
Thunderbolt 5 also doubles the available PCIe bandwidth to 64Gbps, ready to tame upcoming external GPUs. Such speeds will unlock higher performance for compatible enclosures, thus squeezing more from faster GPUs.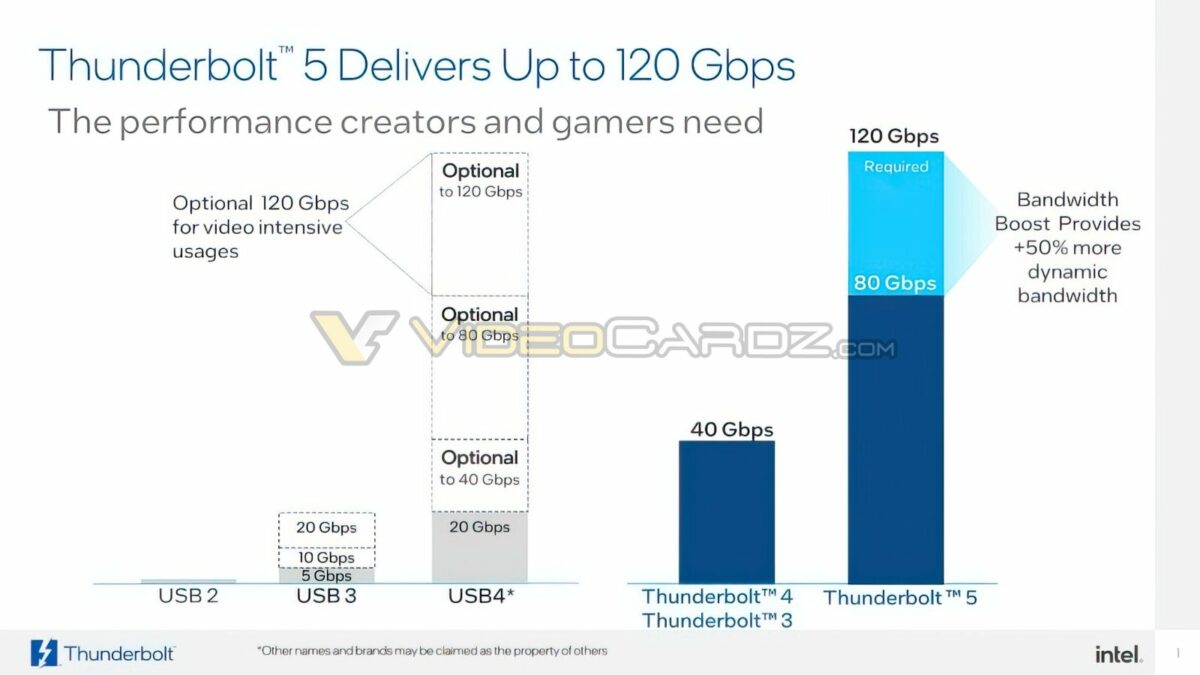 In addition to higher speeds, Thunderbolt 5 cables should also support up to 240W power delivery. Intel's slides talk about a 140W requirement, probably referring to the minimum needed to get a Thunderbolt 5 label / certification. Regarding accessories, Intel states at least 15W, which is identical to Thunderbolt 4.
Thunderbolt 5 was also built with USB 4 v2, DisplayPort 2.1, and PCIe Gen 4 specifications in mind, allowing it to support latest standards while keeping retro compatibility with Thunderbolt 4, Thunderbolt 3, and USB 3. This means that laptops can include only Thunderbolt ports without limiting users to one standard.
With USB 4 having too many optional features that many brands won't include to save on cost, Thunderbolt may be the way to go for those looking for plug-and-play cables and devices.
Thunderbolt 5-based solutions, from systems to docks, are expected to become available next year.