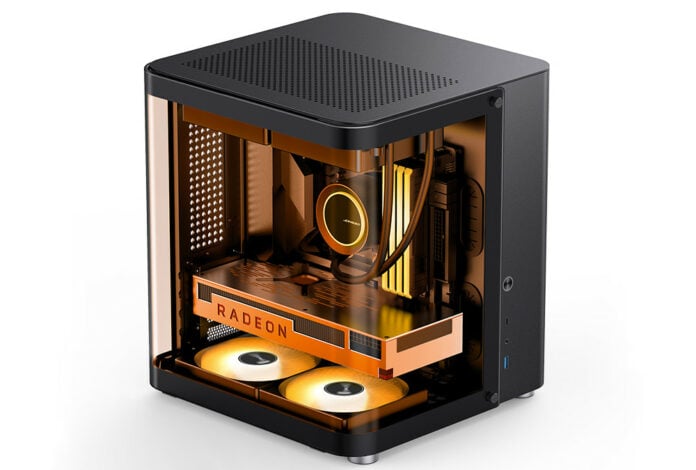 Jonsbo has announced the TK-1 chassis featuring a wraparound glass side panel that offers an unobstructed view over internal hardware from multiple angles.
Available in black or white, the TK-1 measures 299mm (W) x 310mm (D) x 345mm (H) and weighs 5.9kg. It's made of 2.5mm-thick steel and boasts a glass panel that is curved around two corners, offering a direct view of your treasured components. The right side is used both to maintain structural rigidity and as a hideout for the PSU/storage drives.
Due to its compact size, this chassis only supports ITX and M-ATX motherboards alongside 220mm PSUs, 165mm tall CPU coolers, and a 280mm graphics card. The latter is also limited to a four-slot width. The front I/O is comprised of one USB 3.2 Gen 2 Type-C, one USB 3.0, and a combo audio jack. As for storage, we find two 3.5in drive bays plus one 3.5/2.5in bay.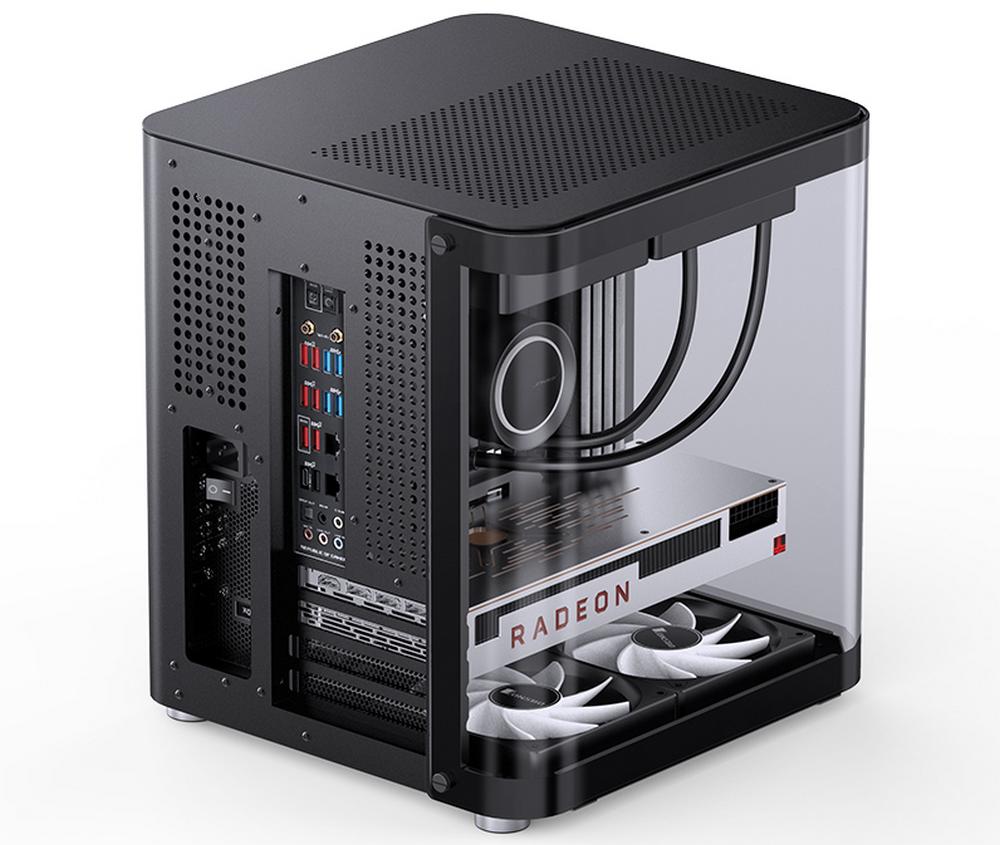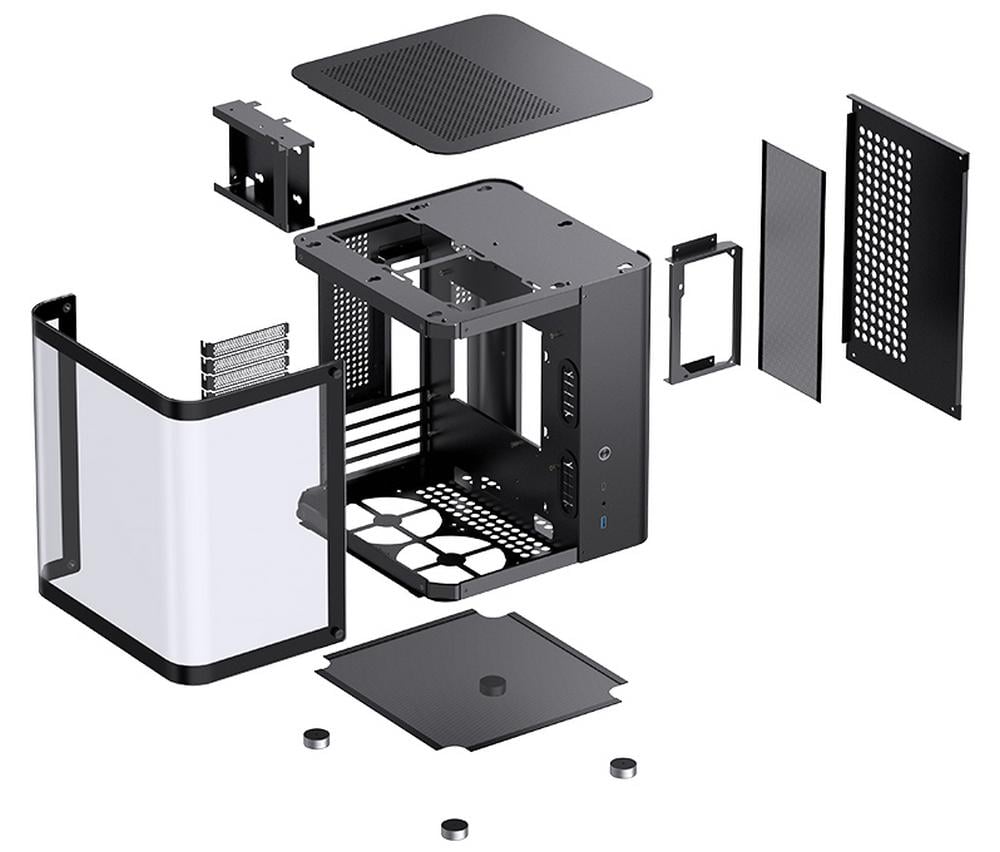 Maybe it's the gold/orange lighting in the promo shot, or perhaps it's the coffee machine resemblance, but personally, I'm a fan of the black variant. If not for Hyte Y60's add-on display and stronger compatibility, TK-1 could well be the chosen one.
Talking of fans (the rotating kind), the TK-1 has room for two 120mm blower up top plus another two at the bottom, allowing for a one-way air path which has the benefit of requiring a single filter, so less cleaning when the time comes. Unfortunately, no fan seems to be included in the box.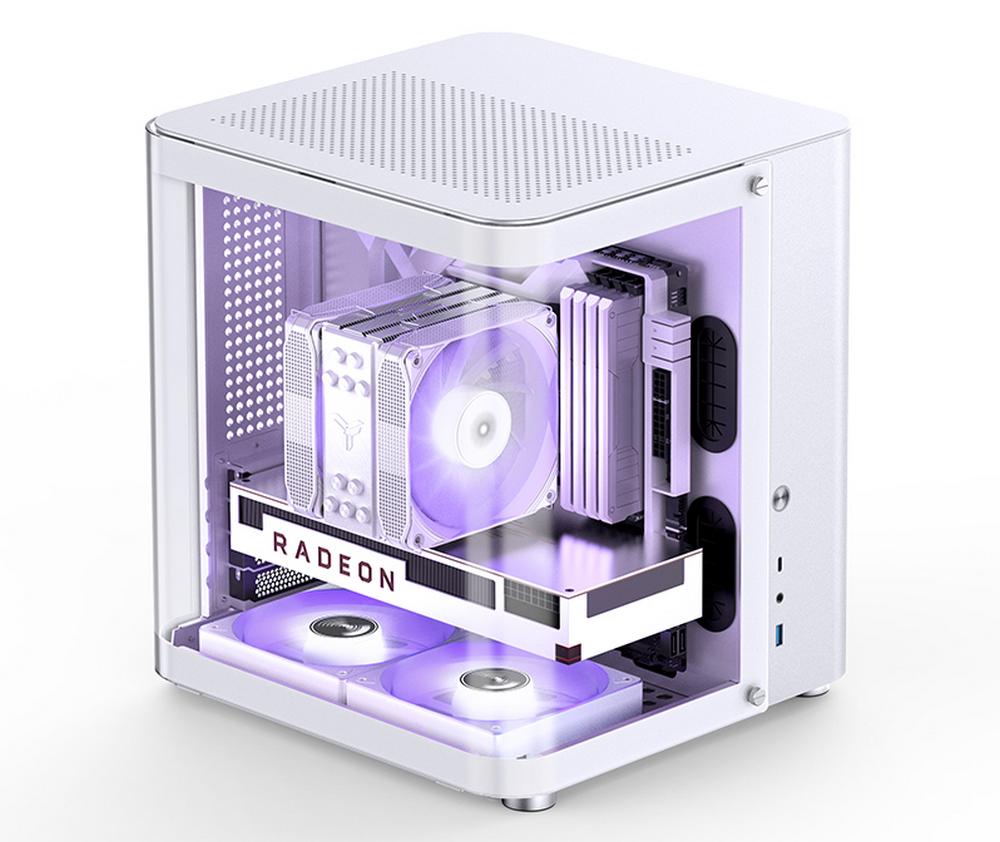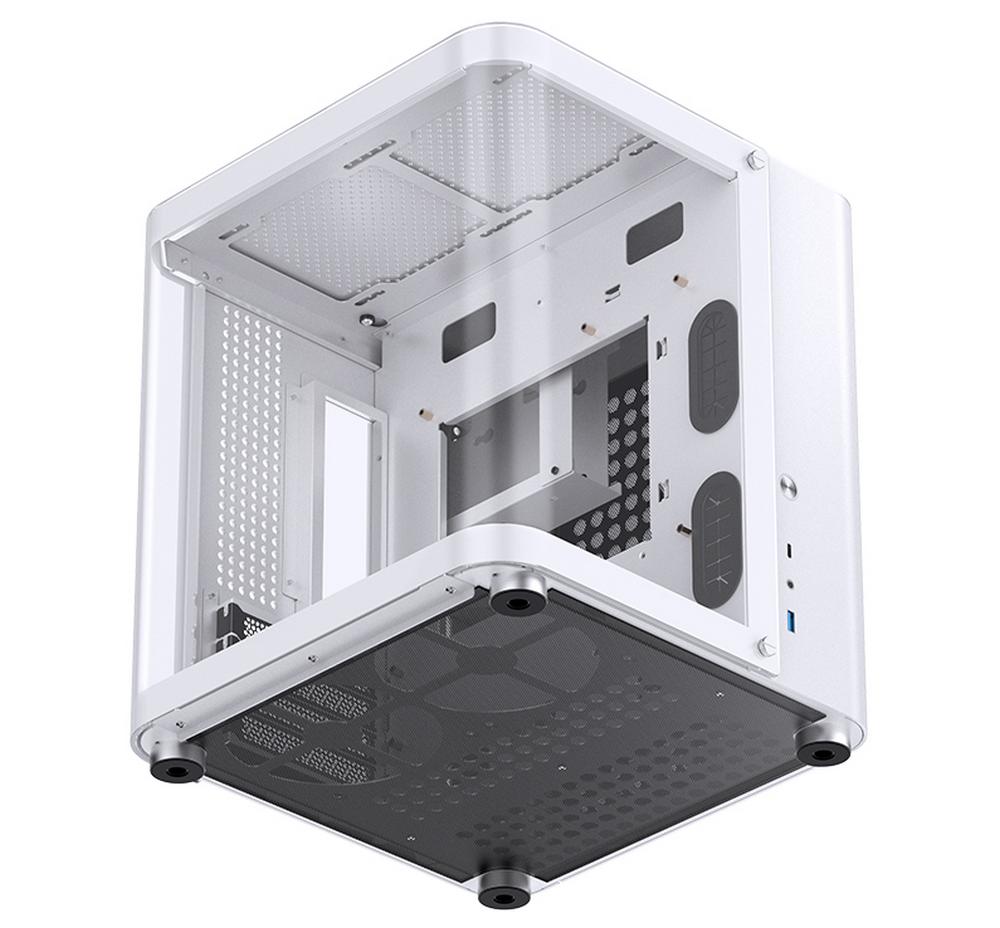 In the liquid cooling department, the chassis supports only a single 240mm radiator on the top. The bottom should be able to fit a 240mm radiator too, however, due to the limited space between the GPU, it may not be that effective.
Pricing-wise, Jonsbo didn't provide any numbers, but with a unique-looking design like this, a fee in excess of £100 wouldn't be surprising.