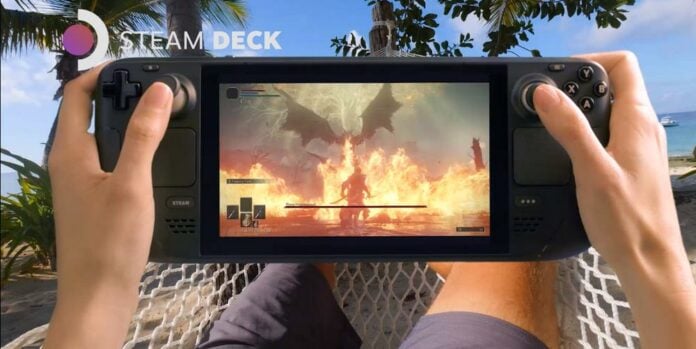 Spotted by German site Hardwareluxx, Valve has modified technical characteristics of the Steam Deck's SSDs on its English website, now including PCIe Gen 3 x4 and PCIe Gen 3 x2 interfaces.
It is not surprising for hardware manufacturers to swap components for others in times of shortages or when cheaper but equivalent ones are available. This is what happened in the past with some SSD brands changing controllers or NAND flash, which didn't go well with consumers who expected the specific product they may have read about in a review.
As far as we know, Valve hasn't gone this far, but still, lowering PCIe lanes from four to two technically halves the available bandwidth for SSDs, thus slowing asset loading in games taking full advantage of high transfer speeds.



Furthermore, these changes don't seem to be universal but rather by luck of the draw. In other words, when you buy a Steam Deck you could get either one without knowing beforehand, which may be even more annoying for some, because at least if all consumers from now on are receiving a two-lane SSD, then all new buyers are equal.
Of course, all this assuming there is a performance hit. Valve said: "Some 256GB and 512GB models ship with a PCIe Gen 3 x2 SSD. In our testing, we did not see any impact to gaming performance between x2 and x4." Note that this 'lottery' concerns the 256GB and 512GB models; the 64GB one being equipped with eMMC.
Finally, German and French Steam Deck pages still display the old SSD specs (only PCIe Gen 3 x2). Will it change later? We don't know. Also, we wonder if this is what was causing a bottleneck on Valve's production lines.