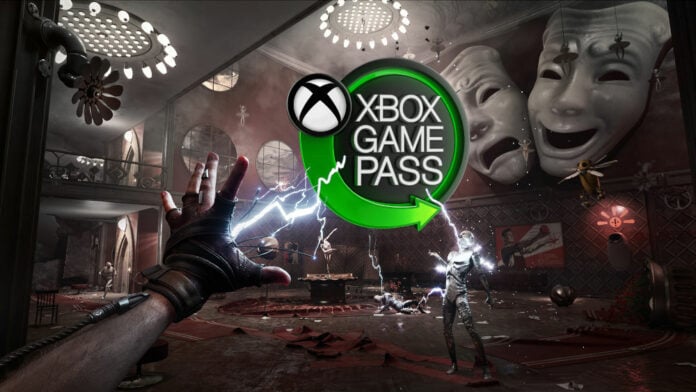 Microsoft has unveiled its list of new Xbox Game Pass titles for February, featuring half-a-dozen games each of a different style, from first-person shooters and strategy to sports and management.
Hot on the heels of last month's refresh, February will see the addition of the following:
Madden NFL 23 (Console and PC) EA Play – February 9
SD Gundam Battle Alliance (Cloud, Console, and PC) – February 9
Mount & Blade II: Bannerlord (Cloud, Console, and PC) – February 14
Cities: Skylines – Remastered (Cloud and Xbox Series X|S) – February 15
Shadow Warrior 3: Definitive Edition (Cloud, Console, and PC) – February 16
Atomic Heart (Cloud, Console, and PC) – February 21
Additionally, EA Play and Ultimate members can obtain a Supercharge Pack for Madden NFL 23 by logging into Madden Ultimate Team between February 9 and March 9, 2023.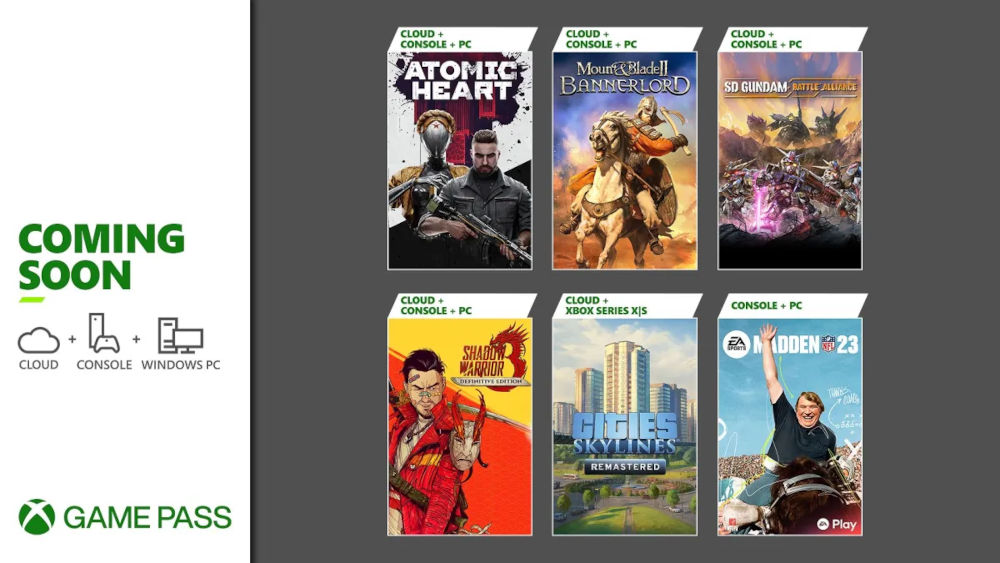 Atomic Heart is surely the one many players are eager to get their hands on, let's just hope it lives up to the hype. Graphically the game looks amazing, and the combat seems intense. Include a nice storyline plus a 60FPS performance mode on consoles, and we ought to have a winner.
On the other end of the spectrum, we have a more calm and peaceful city-building simulation in Cities: Skylines Remastered, at least until an in-game natural disaster strikes. The remastered release marks the arrival of yet another traditionally mouse-based game, and it will be interesting to see how effectively the developers have managed to make it work on controller.
Xbox Game Pass Ultimate Perks
Fallout 76: Modern Living Bundle – Available now
The Elder Scrolls Online: Dragon Slayer Bundle – Available now
As usual, a handful of games are leaving the platform on February 15, namely:
Besiege (Game Preview) (Cloud, Console, and PC)
CrossfireX (Cloud and Console)
Infernax (Cloud, Console, and PC)
Recompile (Cloud, Console, and PC)
Skul: The Hero Slayer (Cloud, Console, and PC)
The Last Kids on Earth (Cloud, Console, and PC)
We remind you that Game Pass members can save up to 20 per cent when buying these titles.