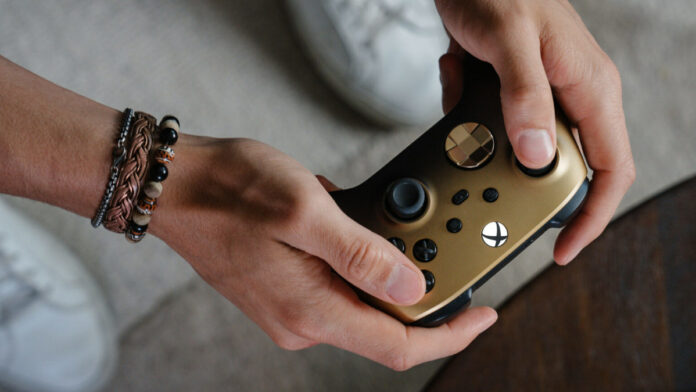 Microsoft has announced its next special edition controller, dubbed the Gold Shadow. The luxurious design takes inspiration from the original Shadow range that was first released for the Xbox One and features a unique gold-and-black colour gradient.
Aside from the face plate and metallic gold D-pad, the rest of the controller is covered in carbon black, allowing a nice contrast between the gold and black. Xbox says the controller is a statement piece, perfectly suited to be your next favourite in any collection. I admit, I am quite tempted.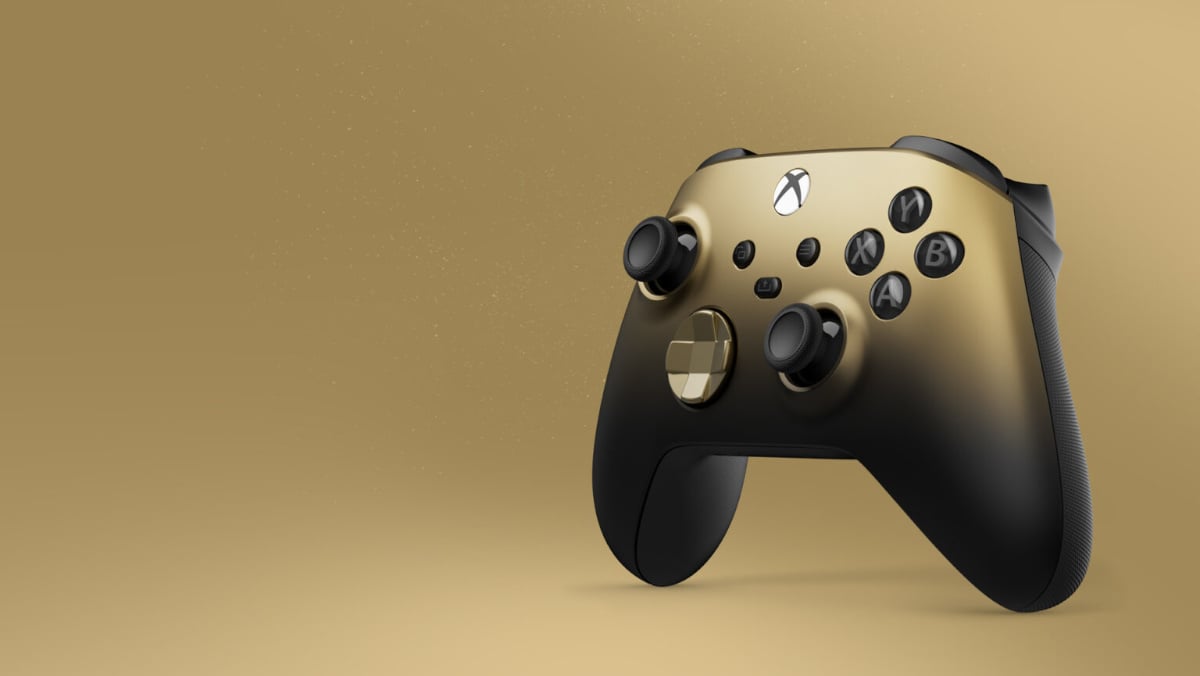 Much like the limited edition Starfield and Remix controller, the rubberised side grips make a welcome return. Except it now features a luxurious black diamond pattern, sticking with the opulent theme. I quite like this recent design change as it makes the controller feel more premium than it already is, and it definitely bodes well for comfort.
Following suit, you'll find a textured grip pattern on the triggers, bumpers, and back case, providing additional comfort and support for those clutch gaming moments. Noice.
Additionally, standard features include a nifty 3.5mm headphone jack, button remapping and custom controller profiles via the Xbox Accessories app, a dedicated share button, and a battery life that Xbox claims is up to 40 hours. I know, the Xbox controller still uses two AA batteries instead of a built-in rechargeable, but that's not the worst thing in the world. I quite like the option to quickly swap out batteries, and Microsoft usually includes two in the box to get you started, which is quite rare nowadays.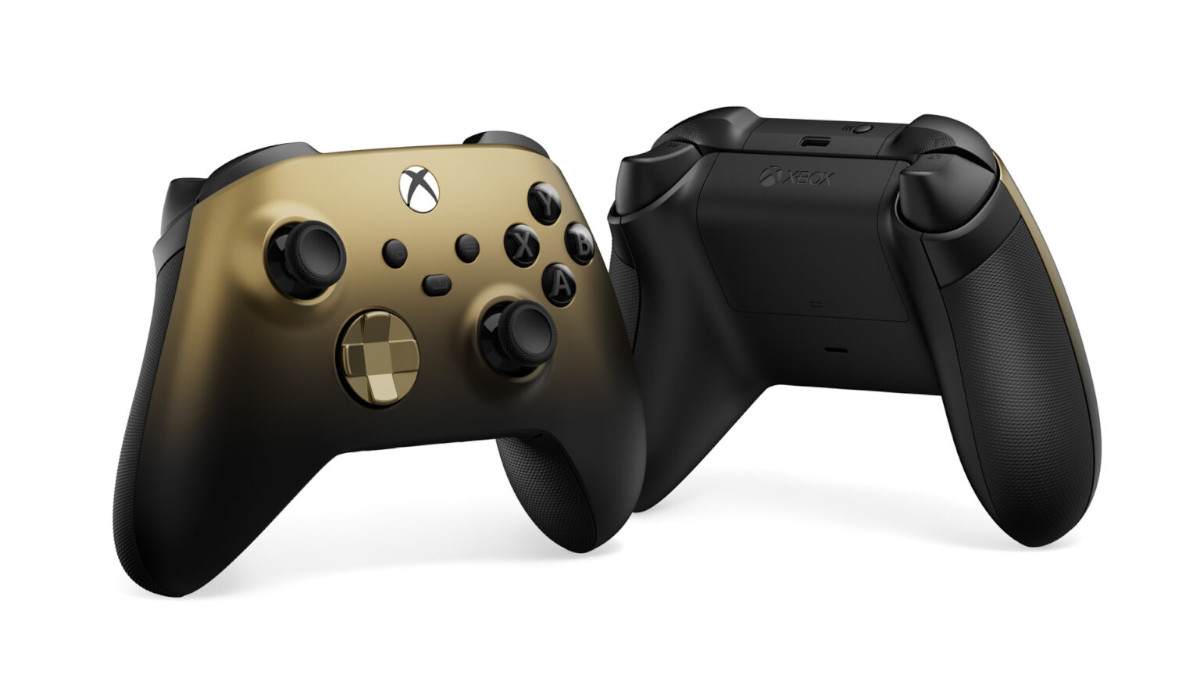 Of course, the controller is compatible with a wide range of devices, including Xbox Series X|S and Xbox One consoles, PC, iOS, and Android, thanks to Xbox Wireless or Bluetooth connectivity options. If you're gaming on a PC, then I would suggest investing in an Xbox Wireless adaptor for Windows for reduced latency. It becomes one too many cables having to plug it in when you consider the 3.5mm headphone jack on the controller otherwise.
The Gold Shadow joins other recently released special edition controllers such as the Stormcloud Vapor, Arctic Camo, Sunkissed Vibes OPI, Remix, and Starfield Limited Edition. What's more, Microsoft revealed that more special edition gamepads are on the way, each inspired by different themes and styles.
For now, the Gold Shadow special edition is available for pre-order today in select Xbox markets worldwide, including the UK for £64.99. Visit Xbox.com and get yours today!