Sweden-based Xtrfy is going all-in with its fifth-generation keyboard customisation possibilities.
The K5 compact RGB, as its name implies, is an RGB-lit keyboard with a 65 per cent layout, meaning it's as small as you want to go without losing key functionalities (excuse the pun).
Having a small keyboard is very useful if you game on the go, be it going to a friend's house or for an e-sport tournament, and this one should cover all your clicking needs.
However, Xtrfy hasn't stop there, as the K5 allows users to customise every aspect of the keyboard, from keycaps/cable colour to switches and base. Not to forget the frame, which is important in my opinion, as it makes cleaning the keyboard much easier.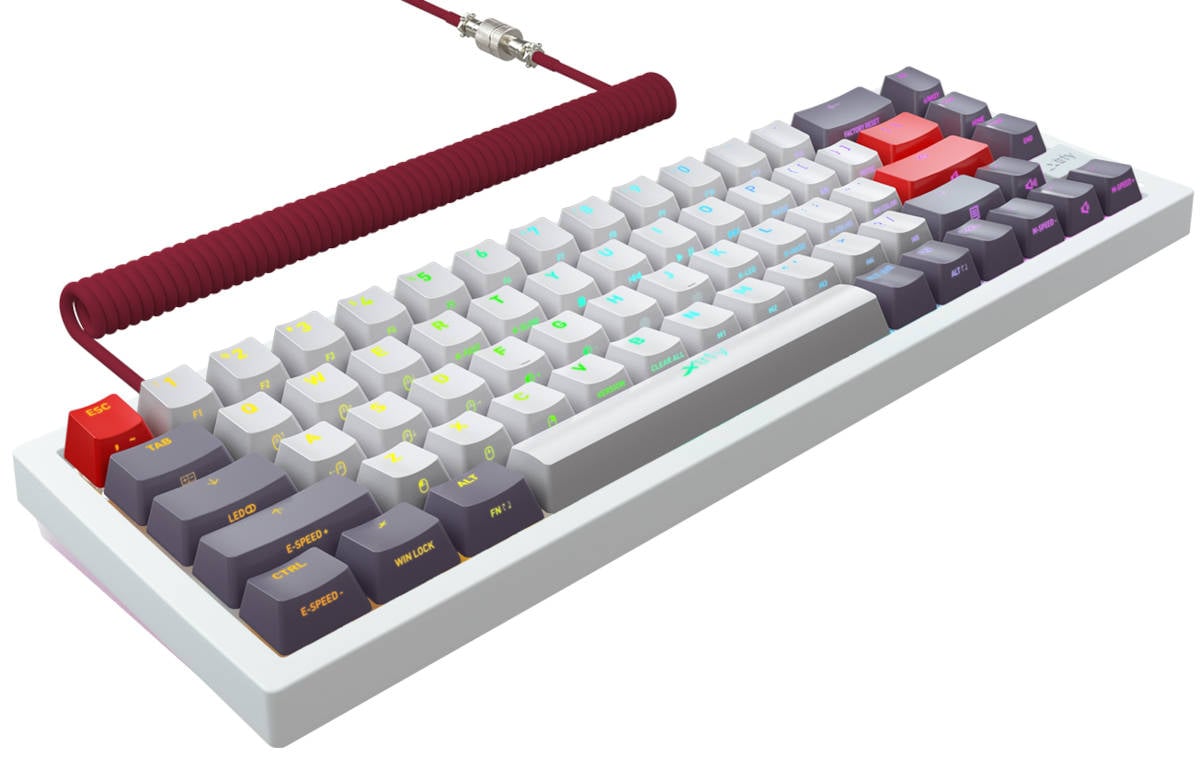 It goes without saying these modifications are not free, but at the same time, they are not essential to the keyboard working. Additionally, you could theoretically get the base model, then upgrade as time goes; the choice is yours.
The keyboard also comes with a 2m braided, detachable USB-C-to-USB-A cable, weighs 841g, and measures 360 x 172 x 44mm in size.
The K5 compact is launching in spring 2022 with black or transparent white options while being priced at $139 for base models, alongside a two-year warranty in Europe.