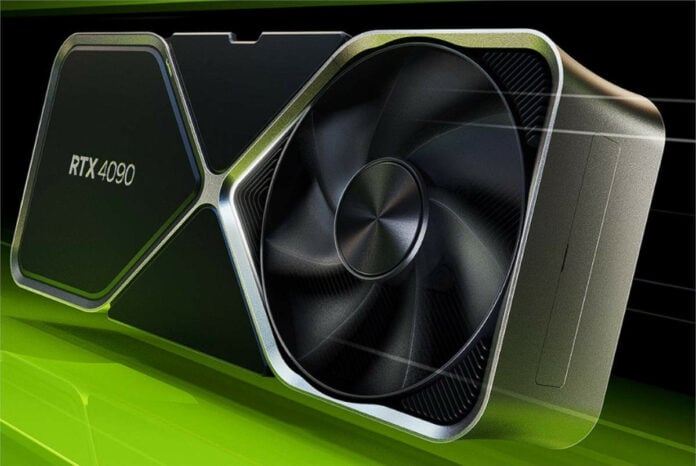 Nvidia's flagship RTX 40 Series cards have undergone a small-yet-sultry five per cent price cut in European markets, repositioning the cards slightly below their original MSRP.
Spotted by French website Cowcotland, Nvidia's GeForce RTX 4090 Founders Edition card dropped from its initial €1,949 asking price to €1,859, while the RTX 4080 dips to €1,399, down from a €1,469 launch price just weeks ago.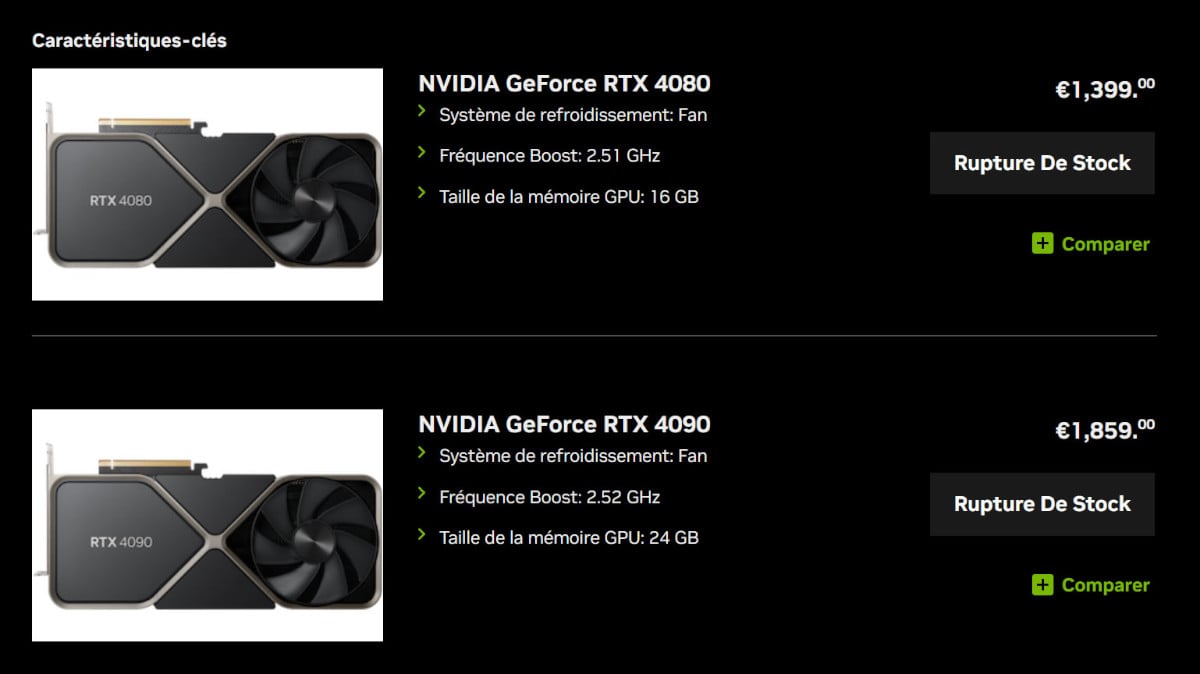 While there is no definitive explanation given for the price cut, there are many contributing factors that may play a varying role in the decrease, the most likely being a fluctuating dollar/euro exchange rate. A sharp fall in crypto mining demand may also be a factor, leading to a surplus of used graphics cards on the market, or perhaps Nvidia is simply reducing the cost to consumers in lieu of the holiday season. Let's not forget that AMD's Radeon RX 7900 XTX and RX 7900 XT cards are on the horizon.
Such minor reductions might not sound great on paper, but this drop, so early on in the release window, signals a shift from the pandemic-fueled demand of yesteryear, and it brings a glimmer of hope to all enthusiasts looking to get back into the mix. It could also be a good indication of what to expect from the graphics card market in the months ahead. Take that, scalpers.
Here in the UK, adjusted Founders Edition pricing sees RTX 4090 reduced from £1,679 to £1,599, and RTX 4080 from £1,269 to £1,199, though both cards are out of stock at the time of writing.
Looking towards the future, partner cards are also slowly filling store shelves, and a surplus could lead to the likes of Asus, MSI, Palit and Gigabyte ultimately decreasing their prices. Purely speculative, but an enticing prospect nonetheless.