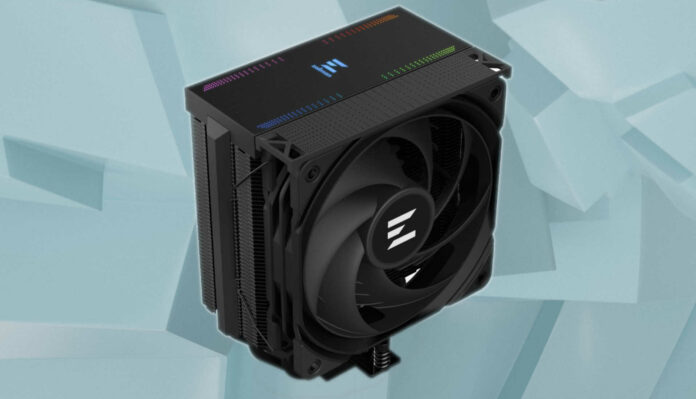 Zalman has announced the CNPS13X CPU cooler boasting high memory and PCIe clearance thanks to a fairly compact size, all while offering better temperatures than stock coolers. There's even a bit of RGB goodness for those into that.
Measuring 135mm (L) x 79mm (D) x 159mm (H) and weighing 810g, the CNPS13X Black is a single-tower CPU air cooler rated for 240W TDP heat dissipation. It packs a 26mm thick 120mm fan in the front, pushing air through a dense aluminium fin stack, on top of which we find a cover plate with some ARGB lighting. 240W is quite a high claim, though we can't confirm it without testing using the best CPU.
This design reminds me of DeepCool's AK Digital Series, with the temperature display on top of the fin stack.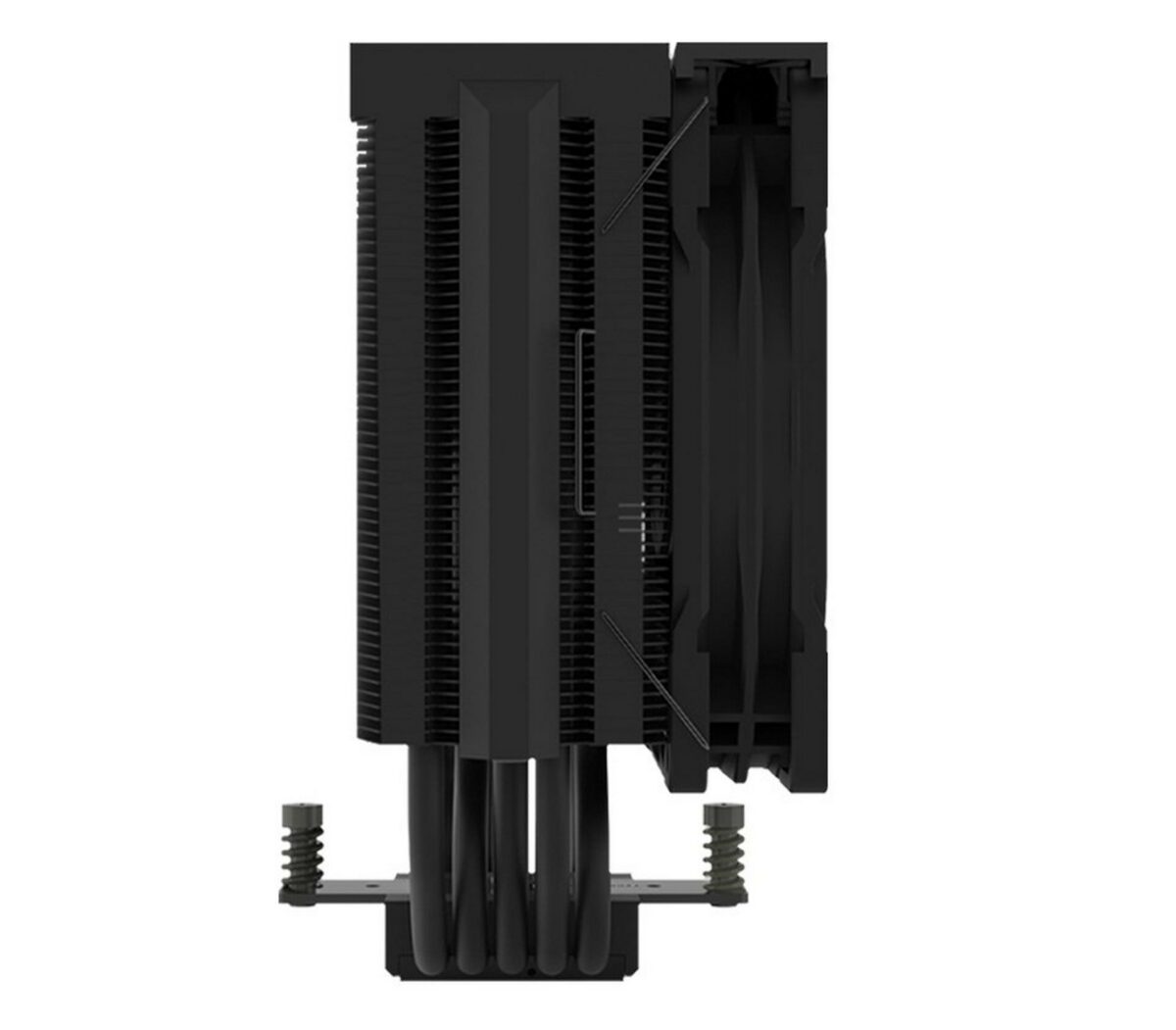 Supporting Intel's LGA 1700/1200/115X and AMD's AM5/AM4 sockets, this cooler also offers full clearance over the memory slots, meaning that you can pick whatever module you like without thinking about compatibility. That said, if you go for one of those RAM kits with bundled cooling fans, double-check the dimensions just to be sure.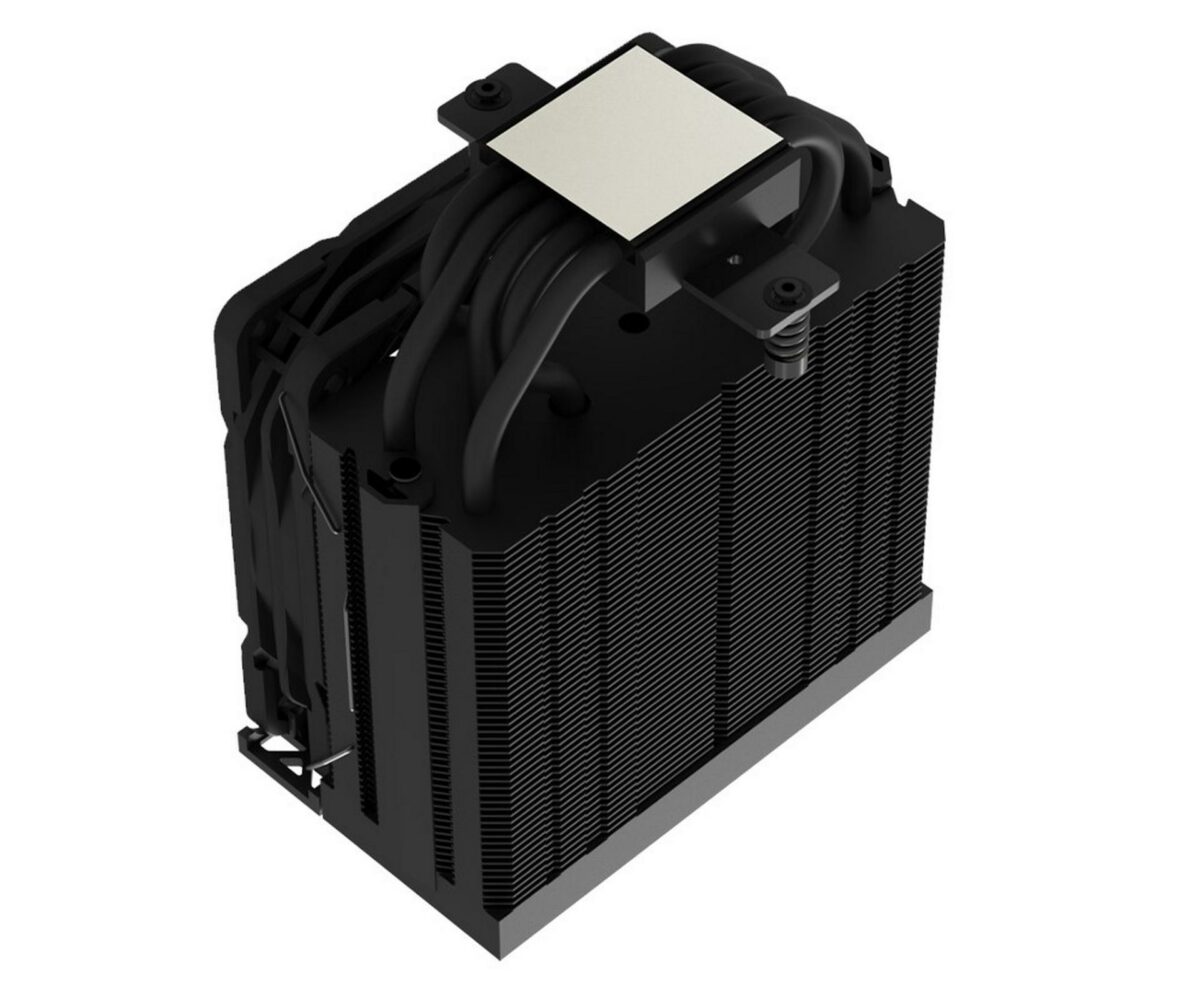 The CNPS13X carries five copper heat pipes connected to a flat base plate. The transferred heat is then managed by the 120mm fan, which can rotate from 600rpm to 2,000rpm, delivering 69.12cfm of airflow and 2.01mmH2O of air pressure at 29.7dBA. The latter consumes 3.36W, boasts a 40,000-hour life span rating, and comes equipped with anti-vibration rubber dampers.
Due to this cooler's fairly small size, Zalman has compared it to Intel's stock cooler using 85W, 130W, and 180W loads, claiming 22.2°C, 30.6°C, and 40.1°C lower temperatures, respectively. We don't know which Intel cooler the company is comparing and at what fan speeds the tests were run, so don't put all your stock in these internal figures.
That said, pretty much any tower cooler can beat Intel's stock blowers, so the CNPS13X is likely to offer good performance and lower noise levels than any stock configuration. The important factor for Zalman's product will be its pricing, which is still unknown. If positioned correctly, then it's a win.