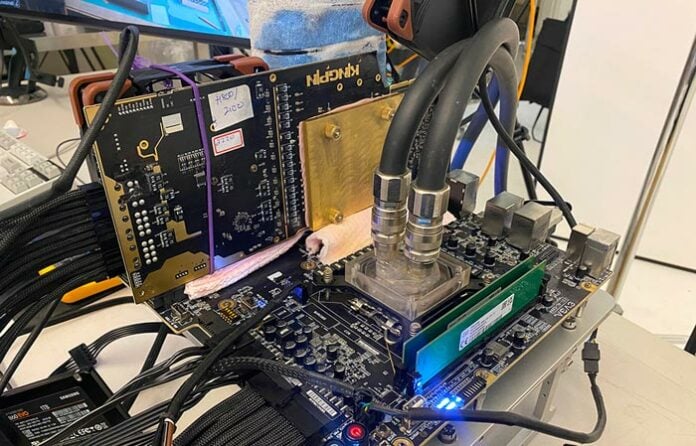 Korean overclocker Biso Biso has gained pole position in the 3DMark Port Royal 1xGPU world rankings on HWBot. The headlining score of 20,014 points looked like it might have been out of reach of extreme overclockers until now, with well-known OC experts like Rauf and Splave charting with scores nearer to 19,000 than 20,000 using the best Nvidia GeForce RTX 3090-powered rigs they could assemble. For reference, an out-of-the-box RTX 3090 in a contemporary PC system might score about 14,000 without any extreme OC in place.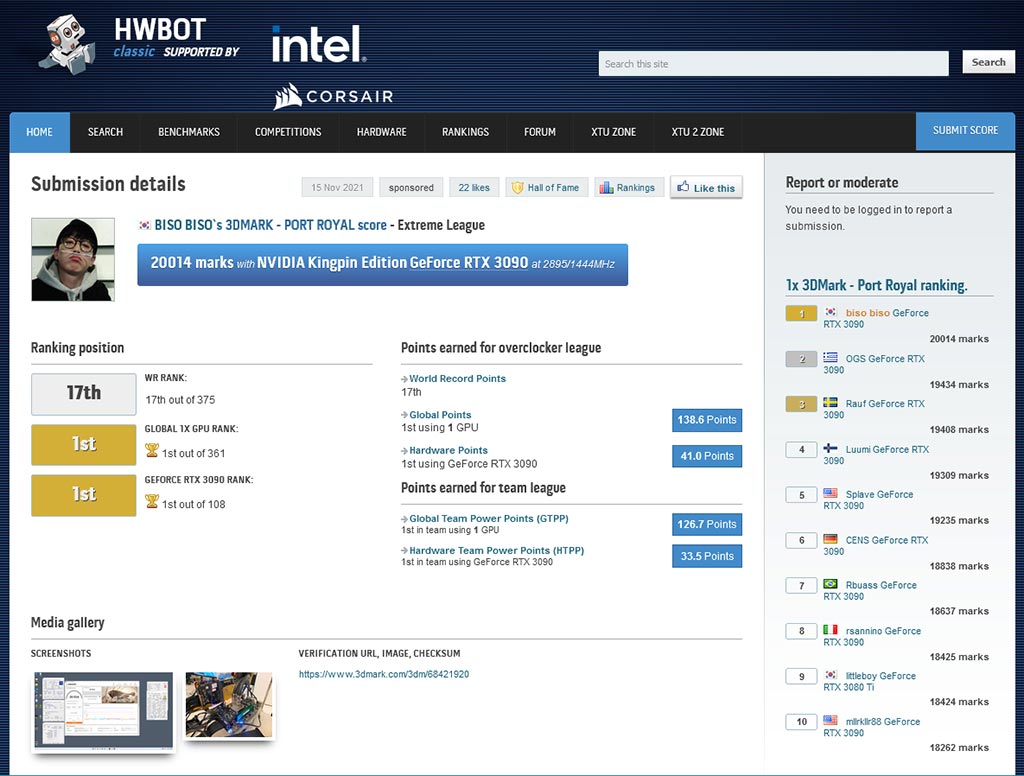 Pondering over the top five results in the 3DMark Port Royal 1x GPU ranking tables, it appears the key to Biso Biso's milestone-breaking score is down to two or three factors. Beyond the guy's OC skills, we can see this world record holder is the only one to use an Alder Lake CPU, the Club386-reviewed Intel Core i9-12900K, and pairs it with some of the best complementary components from EVGA.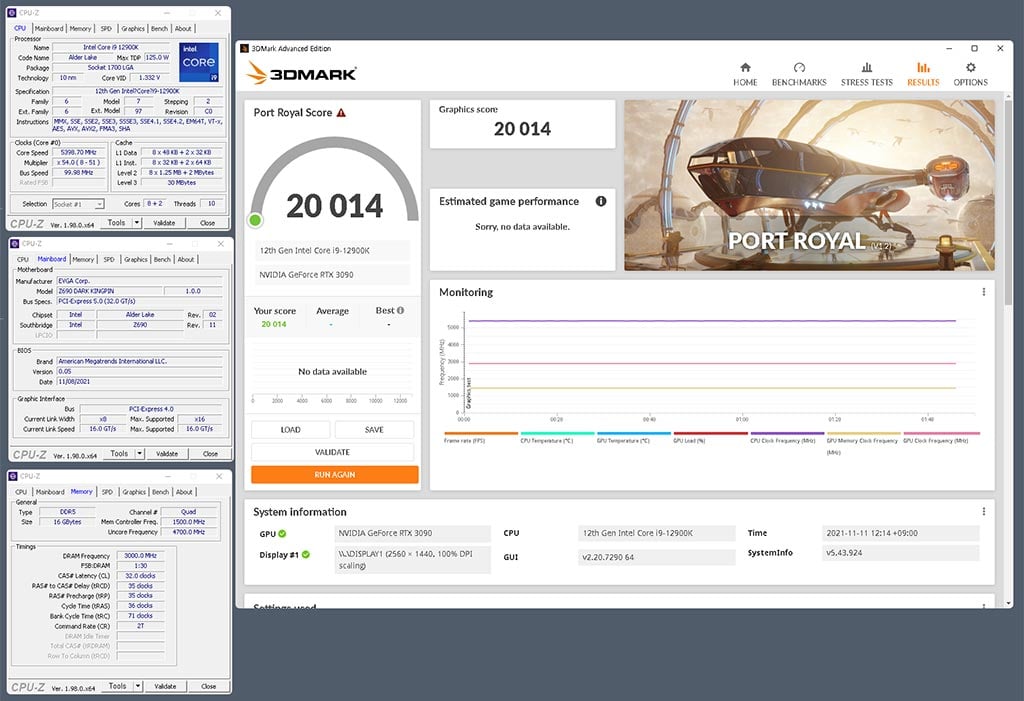 The Intel CPU was kept ticking along smoothly using a liquid-cooling system. It ran at a reported 5.40GHz. As a 3D benchmark, the graphics card OC was probably more crucial, and Biso Biso used the EVGA GeForce RTX 3090 KingPin Edition. Attached to the GPU was an LN2 pot, requiring frequent topping up. Thanks to this extreme cooling, the RTX 3090 ran at 2,895MHz (+107.53 per cent) / 1,444MHz (+18.46 per cent), according to the HWBot submission.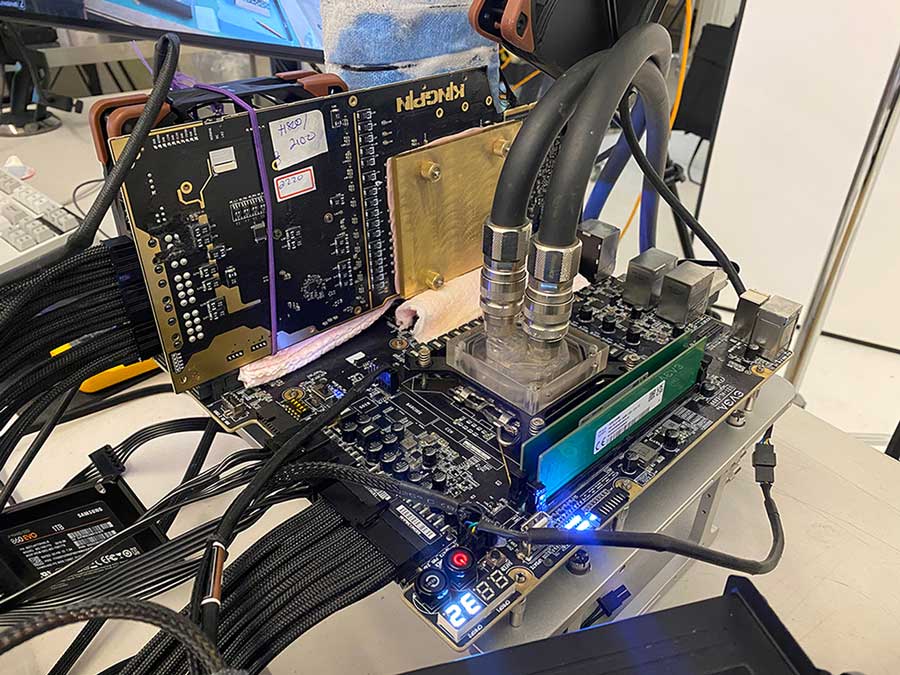 EVGA can also be proud the Z690 Dark KingPin motherboard played a part in this world record. Other supporting components of this Windows 11 system included; KingPin's Icon Extreme LN2 pot, 16GB of DDR5 RAM (unnamed, SK hynix ICs), Thermal Grizzly Kryonaut Exteme paste, a 1TB Samsung Evo SSD, and a Corsair AX1500 PSU.