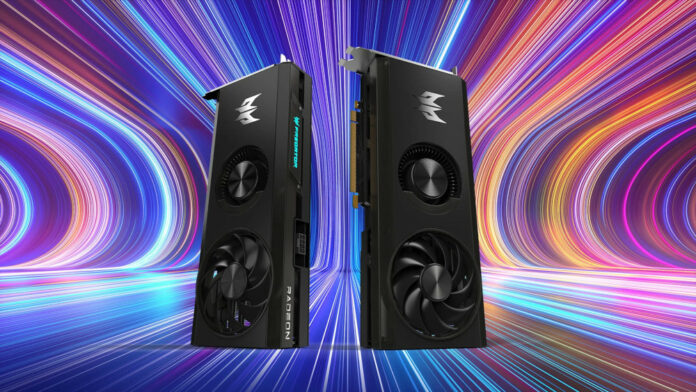 Acer is diversifying its graphics cards portfolio, now also offering Radeon RX 7600-based Predator BiFrost series that carries a unique cooling design.
For its first Radeon graphics card release, Acer has, once again, chosen the BiFrost cooler, found on the Predator Arc A770. To begin with, two models will be available – the Predator BiFrost Radeon RX7600 OC and Predator BiFrost Radeon RX7600.
Measuring 267mm x 117.75mm, both models are dual-slot designs and include three DisplayPort 1.4 plus one HDMI 2.1, connecting to the system via PCIe x8. They also use the same cooler design, with one 92mm axial fan plus a smaller blower.
The operating frequency is the main differentiating factor between the two. Here, BiFrost RX7600 OC comes clocked at 2,320MHz game and 2,725MHz boost, whereas the non-OC makes do with 2,250MHz game and 2,655MHz boost. Not much in it, to be fair.
Acer also recommends 550W PSUs as the pair carries a higher TDP than AMD's reference 165W, with BiFrost non-OC sitting at 170W and BiFrost OC at 180W. Power is fed via a single 8-pin cable.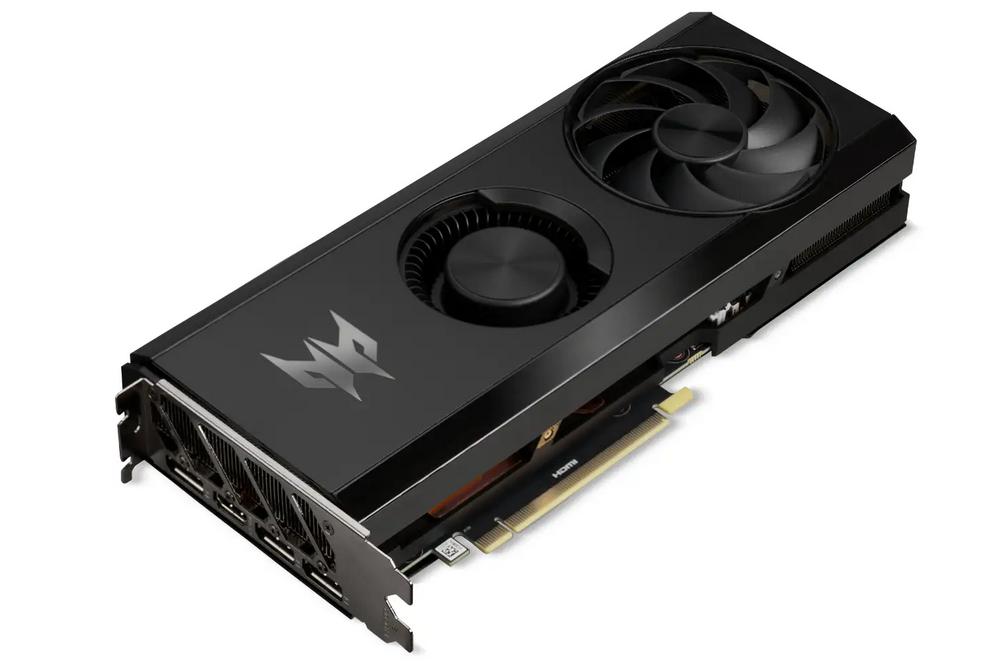 Performance-wise, Acer's cards shouldn't be any different from the competition, at least when it comes to fps figures. This means you can expect something equivalent to an RTX 3060 / 3060 Ti, with 109fps in AC Valhalla at FHD, 70fps in Far Cry 6 at FHD, and 91fps in Forza Horizon 5 at FHD. However, temperature is another facet that needs hands-on testing.
The Predator BiFrost Radeon RX7600 OC is listed on Acer's Taiwanese store for 8,990 NTD (£222), with the non-OC variant a bit cheaper at 8,490 NTD ($209.5), which is lower than competing models in the UK, though VAT isn't the same in both regions.
Another player is certainly welcome to the Radeon game.