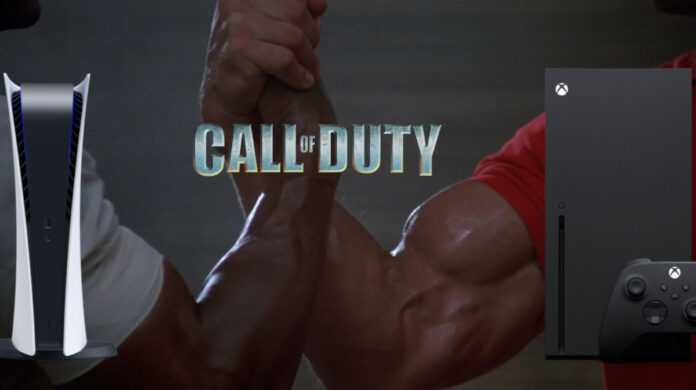 Holding out to the bitter end, Sony has at last co-signed a deal with Microsoft to allow the continued existence of the Call of Duty franchise on PlayStation consoles for the next decade.
The two rivals have been at each other's throats for quite some time, in fact, Sony was one of the biggest advocates against the Microsoft Activision Blizzard deal, claiming anti-competition practises and maintaining fears Microsoft would make the Call of Duty franchise a console exclusive or even sabotage the PlayStation versions of the game should the deal go through. A tad petty, don't you think?
Nonetheless, the offer has been on the table since December 2022, and extended on numerous occasions, hence the significance. The latest development comes as no surprise, and the timing is no coincidence, as Microsoft recently won it's biggest lawsuit brought upon by the US FTC, that by in large prevented Microsoft from closing the unprecedented $69 billion acquisition.
In fact, just a few days ago, the Federal Trade Commission lost what may be its final attempt to block Microsoft from purchasing Activision Blizzard, as a judge denied its request for an emergency motion to halt the transaction.
This leaves the UK's Competition and Markets Authority, making it the one and only regularity holdout left for the Windows maker to address. Britain's block seems like it will soon be lifted if the CMA considers a modified deal put forward by Microsoft. According to Reuters, the CMA on Monday asked for a two-month stay of the case to do just that.
Not quite what Microsoft had in mind, since the deal deadline is supposed to close by 11:59PM PT today. Even so, the most likely scenario is that the deadline passes and the deal naturally extends, as we highly doubt both parties would walk away from the deal after coming so far, and being so close to resolving the UK CMA matter. See you in two months.