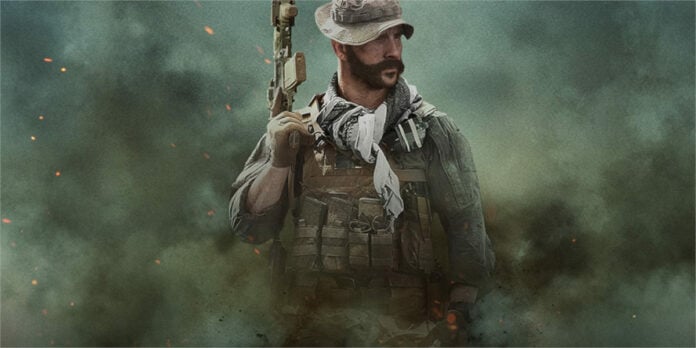 Activision's latest entry into the rebooted series that is Call of Duty: Modern Warfare is imminent. The publisher unleashed a 40-second teaser trailer revealing the return of everyone's favourite protagonist Captain Price alongside a release date of November 10.
There's no gameplay in sight but we do get to hear Captain Price whisper murmurings of "cutting the heads off snakes" and "never bury your enemies alive," undoubtedly referring to Modern Warfare 3's main protagonist Vladimir Makarov. We also get a logo reveal that features a blood-red background and a combination of the past two games' font style with roman numerals signifying the third entry, also in red. Spooky.
The Internet has known for quite sometime that the threequel's release was imminent, despite the franchise being an annual release since 2005. Rumours started late July that Sledgehammer Games was prepping Call of Duty: Warzone with an in-game trailer reveal, much in the same way Call of Duty: Vanguard and Modern Warfare 2 was unveiled back in 2021 and 2022.
Besides this, Activision has also hinted that a limited-time event would take place soon revealing the next big entry. Additional rumours suggest that this in-game event could take place on August 17, with a possible gameplay showcase at Gamescom in Cologne, Germany, that kicks off on August 23.
This announcement comes shortly after Microsoft managed to co-sign a deal with PlayStation that allows the continued existence of the Call of Duty franchise on PlayStation consoles for the next decade. Xbox is also on the verge of finally closing the unprecedented $69 billion Activision Blizzard acquisition after some serious push back from anti-competition regulators, of which, the UK's CMA is the last regularity hold out left for the Windows maker to address.
That being said, everything should be finalised by September meaning if things go to plan, Call of Duty: Modern Warfare 3 could be the first new IP from Activision to release day one on Xbox Game Pass.