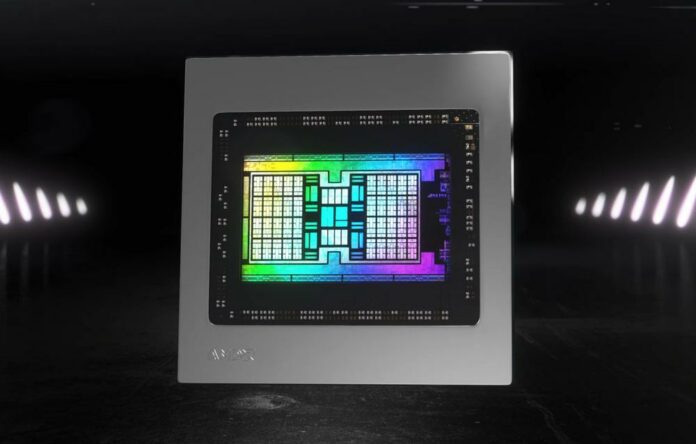 Igor Wallossek from Igorslab has shared what appears to be a board design of a yet unreleased RDNA 3-based graphics card, most likely that of a Radeon RX 7900 XT.
The schematic could be depicting AMD's upcoming flagship Radeon RX 7900 XT. Although we don't know if this PCB layout is from a reference or a custom model, in it, we see AMD's Navi 31 GPU with seven chiplets, one GCD and six MCDs, plus 12 VRAM chips. Each space can be filled with 1GB or 2GB GDDR6, giving us a total of 12GB or most likely 24GB of memory since this is a top-tier product. As far as we know AMD is still going with GDDR6, unlike Nvidia's GDDR6X.
The card is powered by three eight-pin power connectors, which means a maximum power draw of 525W (150W per cable plus 75W via PCIe). This doesn't rule out the possibility of AMD switching to 16-pin (12VHPWR) connectors. Power is then covered to the lower voltages (needed for the GPU, VRAM, etc.) using 21 phases, 16 of which are running in tandem for a total of eight phases for the GPU, two for memory, two for other components like memory controller, and one for I/O bus.
Note that the following sketch is based on real circuit boards and blueprints according to the leak, but the source cannot be verified.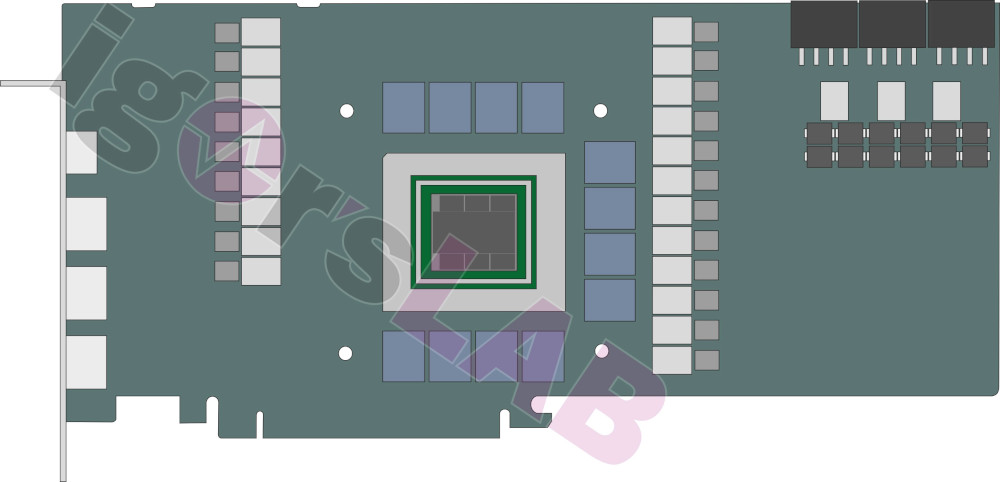 In terms of connectivity, we have three DisplayPort and one HDMI, most likely DisplayPort 2.0 and HDMI 2.1. Anything less would be a regression over current graphics products.
According to the latest reports, the Radeon RX 7900 XT should feature a full Navi 31 GPU with 12,288 Stream Processors made using TSMC's 5nm. As said previously, this GPU is made from one GCD (Graphics Complex Die) and six MCDs (Memory Complex/Controller Die). Each MCD carries some amount of Infinity Cache – presumably 64MB or 96MB per chip. Not to forget the 24GB of 18Gbps GDDR6 on a 384-bit wide bus.
While AMD is still managing to keep its upcoming Radeon 7000 specs hidden, we should start seeing more leaks after the release of Zen 4 CPUs. Take a seat and get comfy, things are about to get interesting.