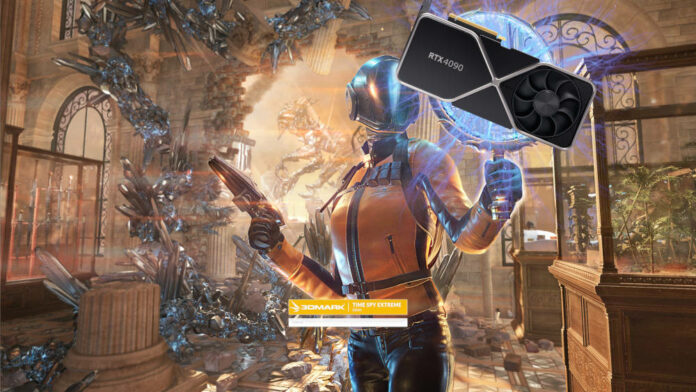 An unknown GPU has been tested on 3DMark showing a 90 per cent performance uplift over current RTX 3090 graphics cards. What could it be, might you ask? Well, at that level of performance it's unlikely to be Intel Arc, and with GeForce RTX 4090 gearing up to make a debut, we'll let you do the math.
Leaks are starting to ramp up ahead of Nvidia's big launch, and the early indications of performance are no doubt impressive. A member of the Chiphell forum has published pictures of a potential RTX 4090 clocked at 3GHz, achieving a graphics score of 20,192 in the popular 3DMark Time Spy Extreme benchmark.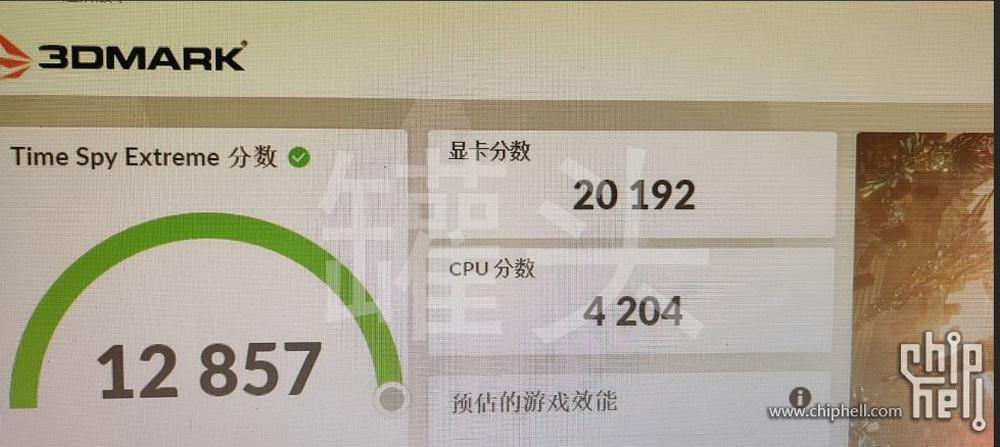 These numbers are slightly higher than the 19,000 points we discussed a month or so ago, indicating that either this is an improved engineering sample, or a factory-overclocked partner card. Either way, the results align with our expectations of Nvidia's upcoming flagship, which reportedly has double the core count of current RTX 3090.
If you plan on comparing these numbers with some from RTX 30 series, note that here we are talking about graphics scores only. Important since the leaker has used a 'weaker' Core i5-12400F processor.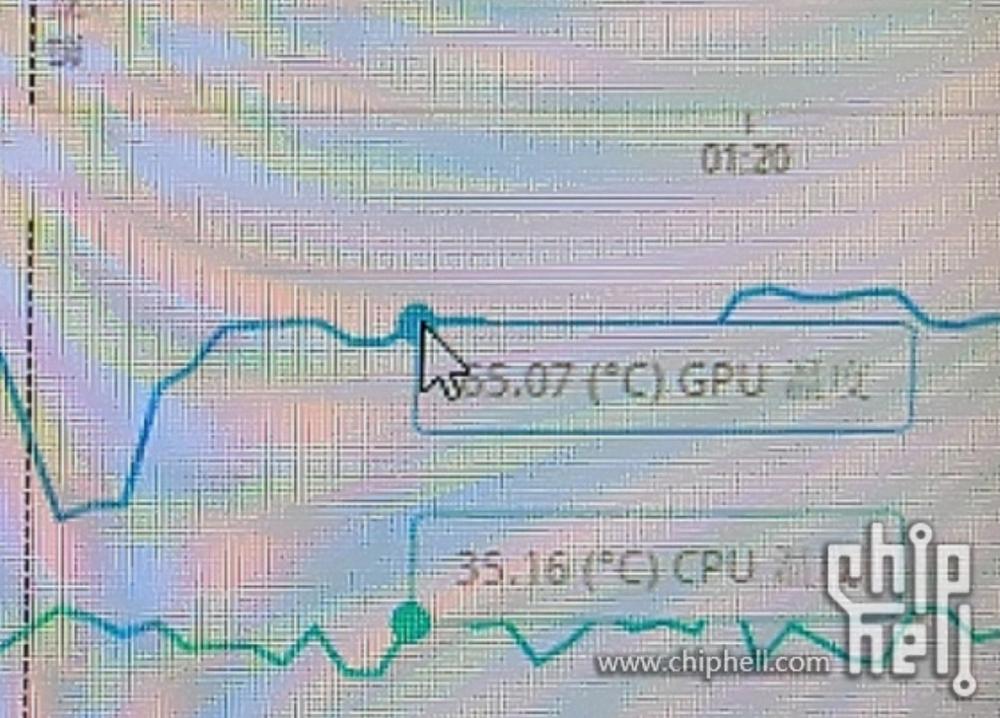 If you like what you hear, wait for what is coming next. Temperature-wise, even at 3GHz, the GPU is said to have remained stable at around 65°C (with higher peaks) despite an ambient temperature of 30°C. The leaker states the card's air-cooler is huge, made of a heatsink rated for 600 to 800W TDP, however, the GPU is only set to 450W.
At the reported TDP this card is probably using a triple-fan design. Rumours have suggested Nvidia Founders Edition models may employ a triple-fan cooler, but if it's a partner card being benchmarked, there'll be no shortage of choice.
Based on an AD102 GPU with 16,384 CUDA cores and 24GB of GDDR6X memory, the RTX 4090 is likely to be revealed on September 20, during GeForce Beyond at GTC. Club386 will bring you all the announcements as they happen.