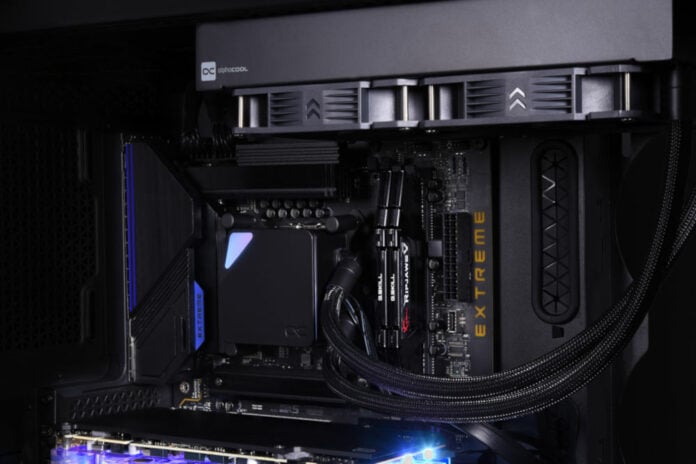 AlphaCool has announced the Core Ocean T38 AIO liquid cooling range consisting of five models equipped with radiators sized from 120mm to 420mm and priced between €62.98 to €99.96.
To achieve its target, Alphacool made some changes to the radiators, moving from copper to aluminium but pushing the thickness to 38mm in order to maintain good performance. Another missing feature is the quick connects found on dearer Eisbaer and Eiswolf series that allowed loop customisation and the ability to take the radiators out for cleaning without having to remove the pump/water block.
In contrast, the Core Ocean T38 AIOs are as basic as they get – which is not a bad thing – with non-RGB fans and only a small slither of illumination on top of pump housing.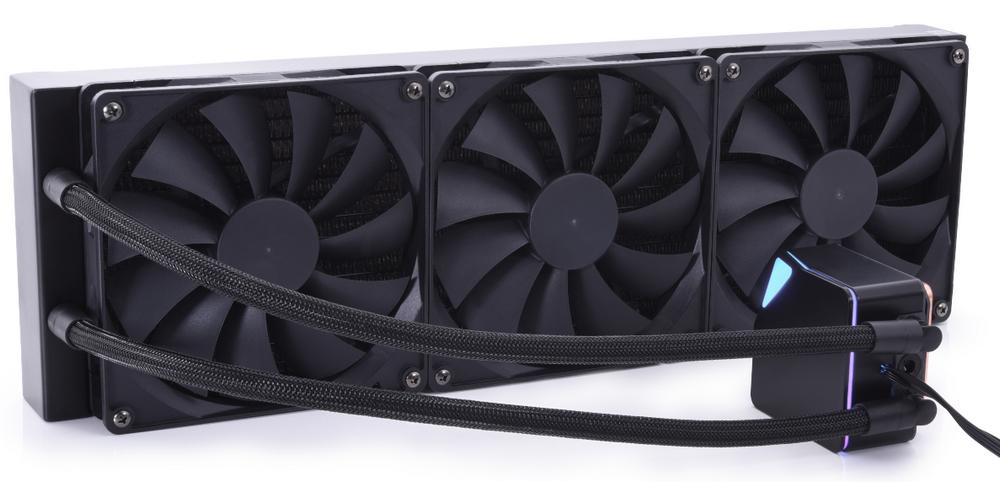 The lineup will be comprised of 120, 140, 280, 360 and 420mm models, each having from one to three 120mm or 140mm fans depending on size. Fans are rated at up to 2,500RPM, 62.8CFM airflow and 2.13mmH2O static pressure for the 120mm, or 2,000RPM, 92.3CFM airflow and 2.53mmH2O static pressure in the 140mm variant.
The water block has a large copper base made of 0.1mm micro fins with a PWM pump capable of speeding up to 3,500RPM on top. The brand didn't provide more details about this seemingly new pump.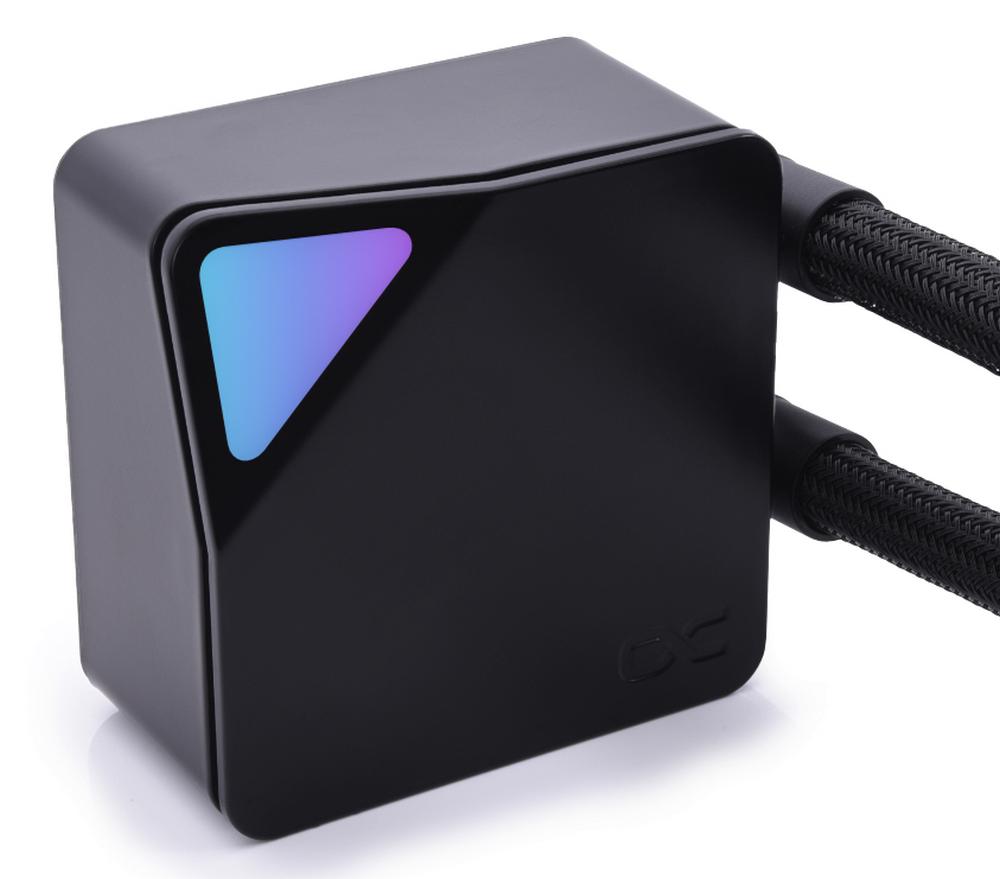 The Core Ocean T38 AIOs are compatible with Intel's LGA115x, LGA1200, LGA1700 and LGA2066 plus AMD's AM4 and AM5 sockets.
Pricing:
Core Ocean T38 120mm – €62,98
Core Ocean T38 240mm – €74,98
Core Ocean T38 280mm – €79,98
Core Ocean T38 360mm – €85,98
Core Ocean T38 420mm – €99,96
Pricing is quite competitive compared to many other AIOs available on the market. The reliability of AIO coolers has been thrown into question in recent months, with a couple of big-name brands identifying major flaws, and cooling is an area of the build in which we wouldn't want to skimp. Still, a 240mm AIO for under €75, what could go wrong?