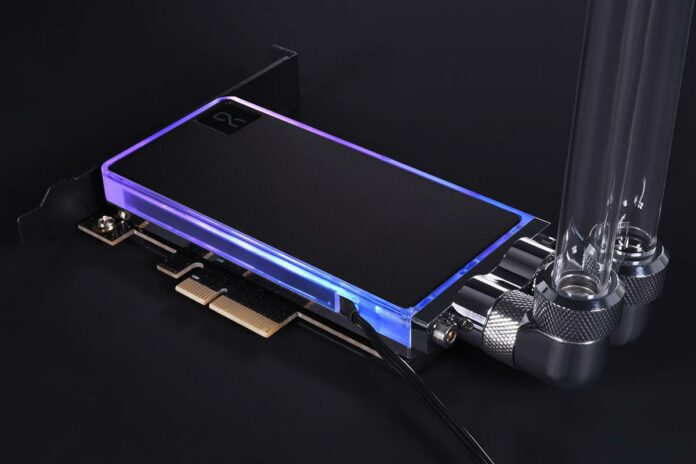 M.2 SSD cooling seems to be all the rage these days. In anticipation of ultra-fast, hot-running drives, we've seen manufacturers launch slimline tower heatsinks and vapour chambers, while some of the latest motherboards include fan-assisted heatsinks of their own.
In the enthusiast space there's always someone willing to go one better and Alphacool is raising the bar by incorporating the SSD into a custom liquid loop.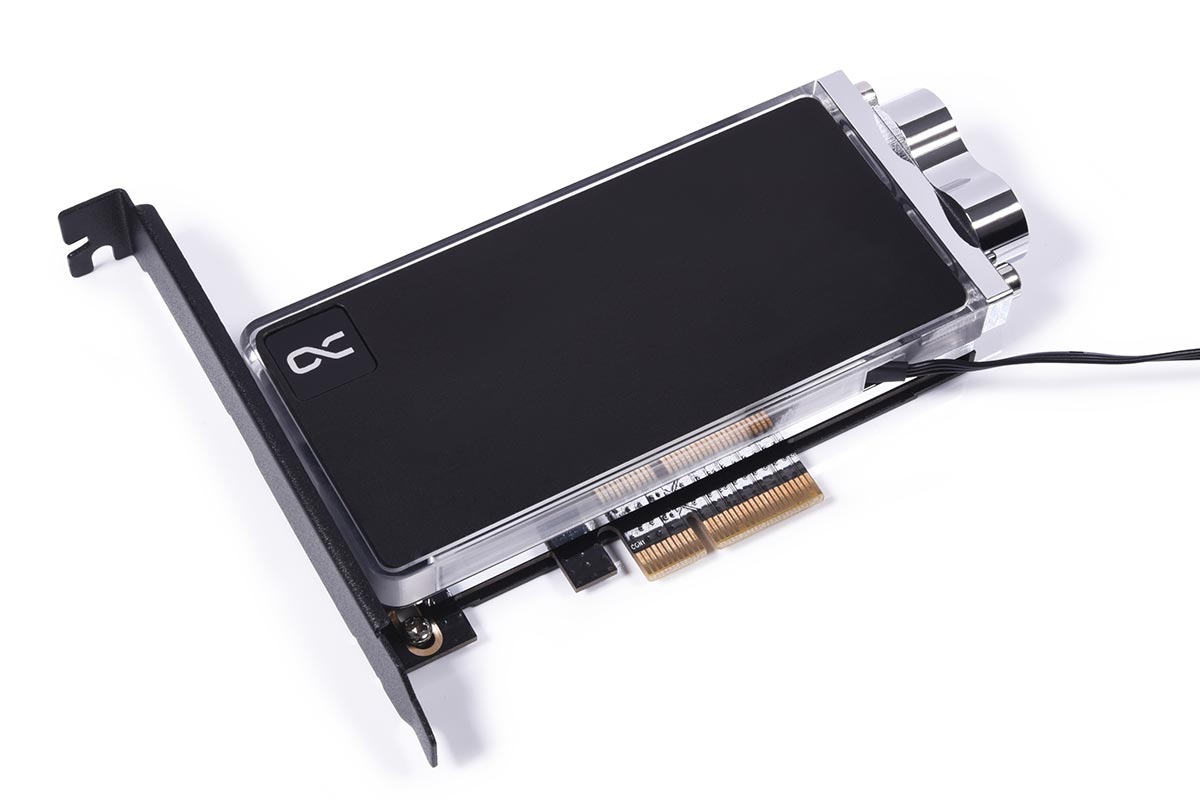 Such a feat is made possible via the €99.98 Core M.2 NVMe PCIe 4.0 liquid cooler; a single-slot PCI Express x4 expansion card designed to ensure "M.2 SSD memory can unleash its full potential."
Albeit overkill in the extreme, it's a pretty sleek-looking piece of kit, and ought to help keep temperatures as low as possible. Beneath the shroud Alphacool is using a copper heatspreader and enables compatibility with M.2 SSDs populated with memory on both sides through 1mm thermal pads. The chunky-looking block is then integrated within your loop using standard G1/4in connectors, and the entire unit measures 131mm x 56mm x 24.4mm.
As you might expect, five addressable RGB LEDs reside behind the acrylic top cover, and a 390mm three-pin cable is used for power and synchronisation.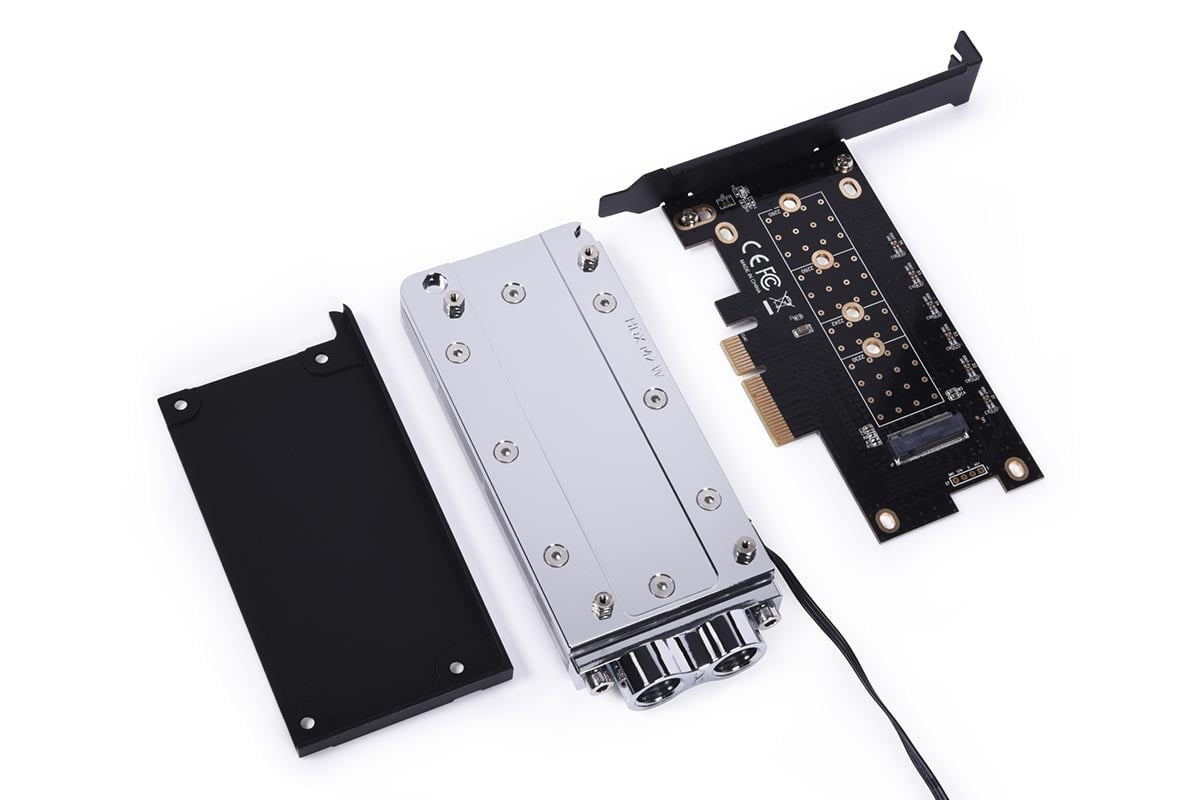 This isn't the first time we've seen liquid-cooling solutions for M.2 SSDs, but we do feel as though Alphacool has missed a trick in not targeting next-gen PCIe 5.0 drives. Compatibility is listed specifically as "M.2 NVMe PCIe 4.0 SSD," leading us to believe interface bandwidth isn't sufficient for the super-fast drives to come.
Seems extravagant for merely a single drive, though, when is a custom loop not?