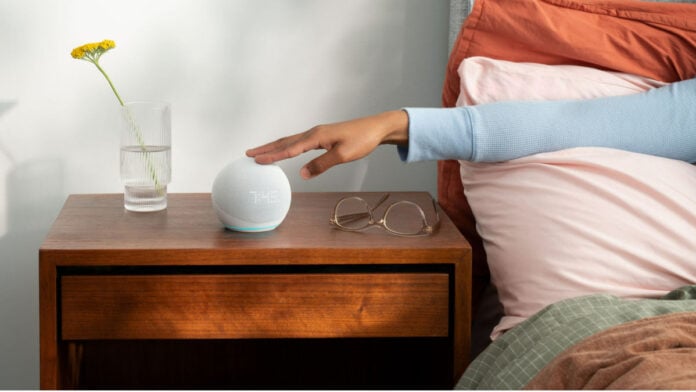 Amazon has finally unveiled four upgraded Alex-powered Echo speakers at its annual hardware event, plus the Echo Studio gets a new Glacier White colourway and over-the-air update for spatial audio support. Let's dig in.
Getting straight into the upgrades, while the Echo Dot and Echo Dot with Clock are visually indistinguishable from previous generations in terms of design and form factor, the company opted to completely redesign the audio architecture and managed to squeeze in a larger speaker. Amazon claims it provides improved vocals and integrate up to double the bass when compared to the previous generation.
An accelerometer has also been squeezed in to enable new tap gesture controls, and combined with the upgraded AZ2 Neural Edge processor, allows seamless interactions, faster response times, ultrasound motion detection, and faster device execution when using Alexa, according to the company.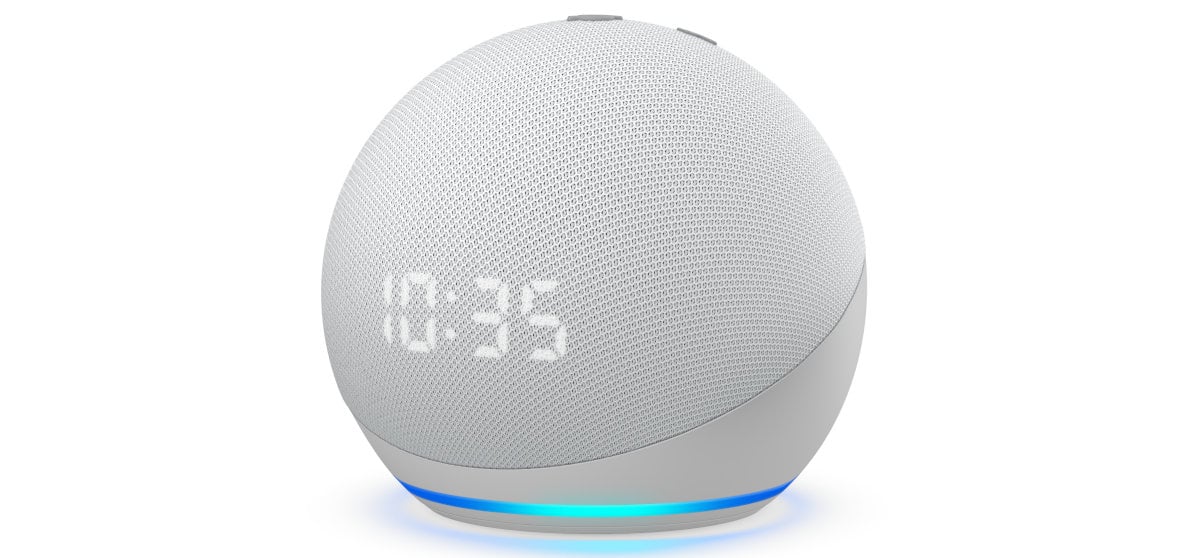 Most notably, the biggest trick is devices now come complete with built-in eero functionality, meaning Dots can double as a Wi-Fi extender to improve much-needed home coverage. It's as simple as linking the device to an existing eero wireless network, adding up to 1,000 square feet (92 square meters) of coverage. Amazon says the new Echo Dots will receive over-the-air support for this functionality in the coming months.
Echo Dot with Clock-specific upgrades include high-density dot technology, which adds much-needed vibrancy to the display. In addition to viewing time, you can now view song or artist titles when listening to music, and with the aid of Alexa, display units of measurement, view calendar event times or other titbits of useful information.
Echo Dot Kids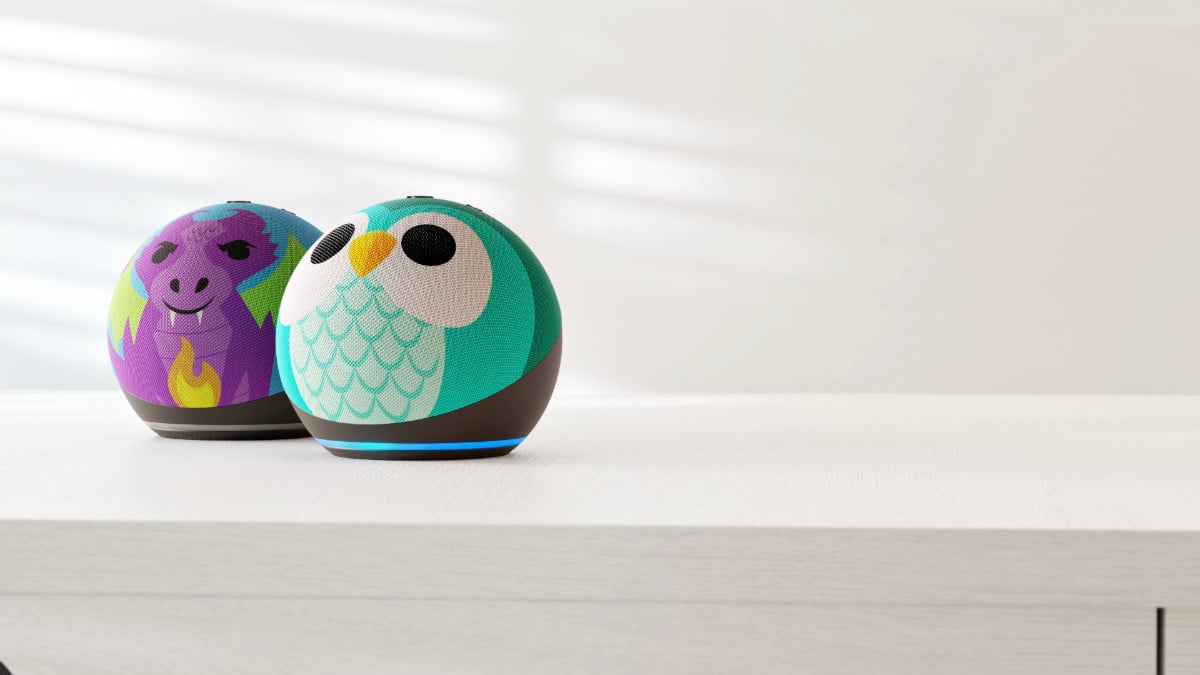 The Echo Dot Kids, with delightful Owl and Dragon designs and accompanying Alexa voice support, can tell jokes, interesting facts, sing and provide various greetings. The device also adds child-specific functionality such as parental controls to set daily limits, filter explicit songs or review activity via the Amazon Parent Dashboard.
Much like the Kindle Kids and Amazon Fire HD 8 Kids devices, there's a two-year guarantee for added peace of mind and a one-year subscription to Amazon Kids+, for a plethora of age-appropriate content. Now that's a lot of bang for your buck!
Echo Auto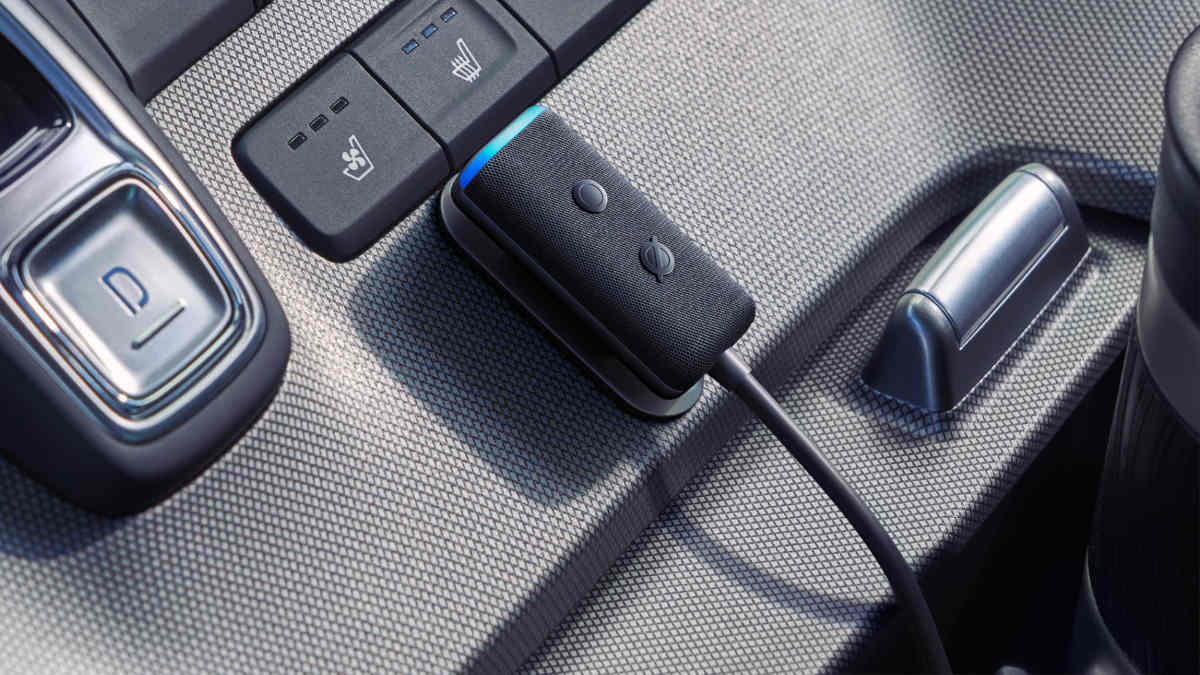 Last but certainly not least is Echo Auto, which is an all-new compact design with flexible mounting options that enable Alexa and other smart features to your old gas guzzler. The device is fitted with five microphones, able to take an Alexa request over any background noise such as noisy roads, bumper-to-bumper traffic and your car's air-conditioner. It can also be linked to roadside assistance that allows Alexa to request help on your behalf, and a follow-me function that seamlessly transitions music listening from home to vehicle.
Pre-orders for each are available now and devices will begin shipping as early as October 20.
Echo Dot is available in Deep-Sea Blue as well as the original Charcoal and Glacier White for £54.99. Echo Dot with Clock is available in Cloud Blue and the original Glacier White for £64.99. Echo Dot Kids, meanwhile, is available in all-new Owl and Dragon designs for £64.99. Echo Studio in Charcoal, at the time of writing, is on sale for £139.99, and the new Glacier White is available to pre-order for £189.99.
Finally, Echo Auto is available via invitation-only in the US for $54.99, with plans on releasing to other markets at a later date.