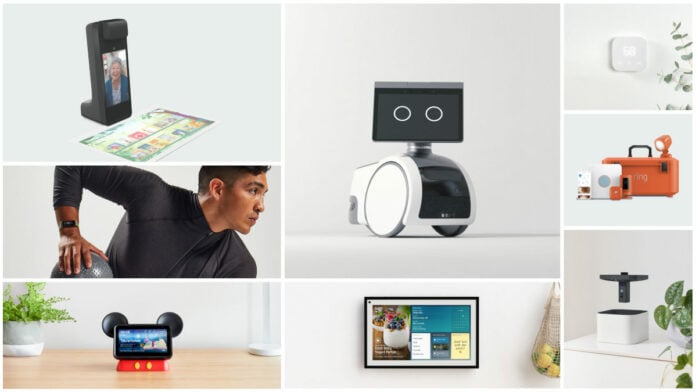 The holiday shopping window is imminent, and to that effect we've seen a plethora of new events and unveilings to date by tech industry giants including Samsung, Apple, Nvidia and AMD so far. Next up to bat is Amazon, with the e-commerce giant set to unveil all-new products via an invite-only press event this September 28.
Details are as follows; Amazon's hardware event will take place tomorrow starting at 4pm GMT. Though no specifics were mentioned, the event will most likely cover refreshed versions of its Echo and Ring smart home devices and Amazon Fire TV products, and perhaps more interestingly another in-depth look at the cutesy Amazon Astro household robot.
It's been two years since the last comprehensive refresh of Echo Dot and Echo speaker updates, though we did see a release of a quirky Echo Show 15 display; a home screen designed to work with Alexa, recognize your face and display customized content based on who's in the room. The 1080p display can make video calls with accompanying 5-megapixel camera and provides access to hours of media content from streaming services including Amazon Prime Video, Netflix and Hulu, to name but a few.
As for Ring related products, Ring Always Home Cam and Ring Alarm Pro could also see a much-needed update. Rival Nest products are its main competitor in this space, and Google has its own hardware event scheduled this October 6.
Naturally, all this is up to speculation and should be taken with a grain of salt until the event finally goes live tomorrow, and for those who love a good deal, Amazon's Prime Early Access Sale is set to begin October 11, promising up to 80 per cent off select products.